Die-Cut Sticker Singles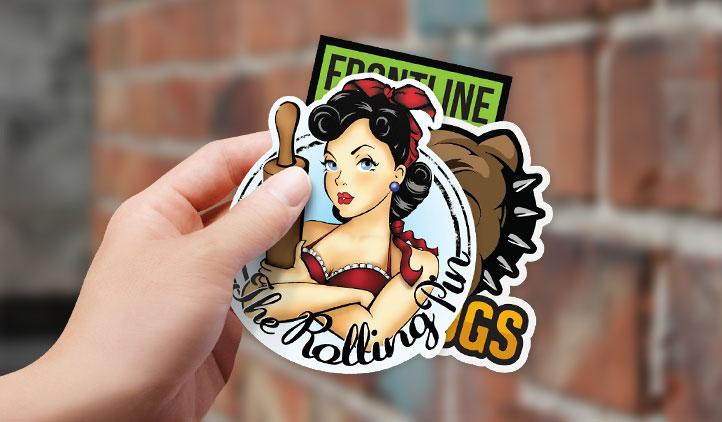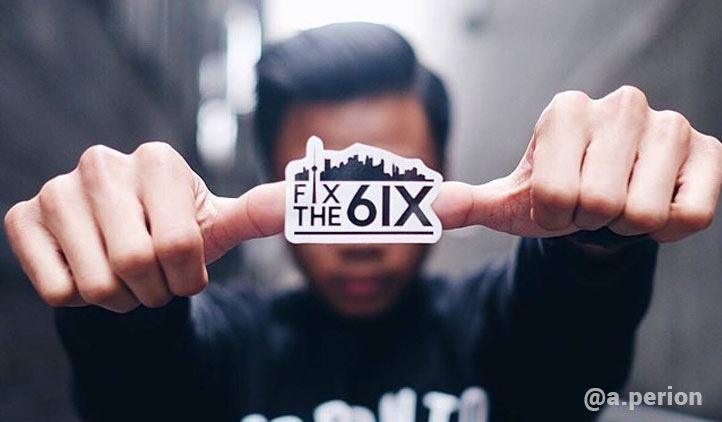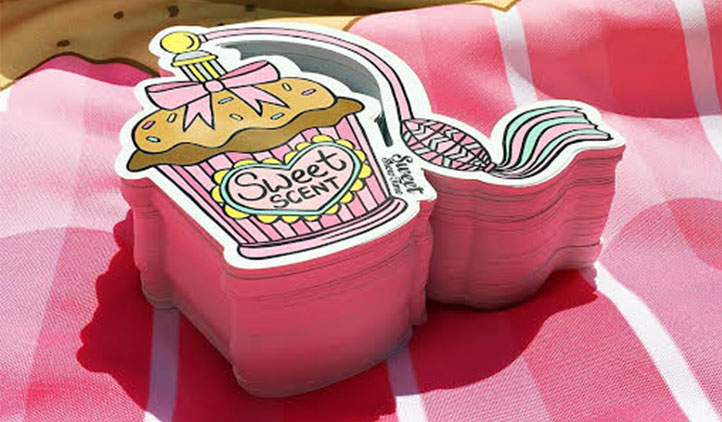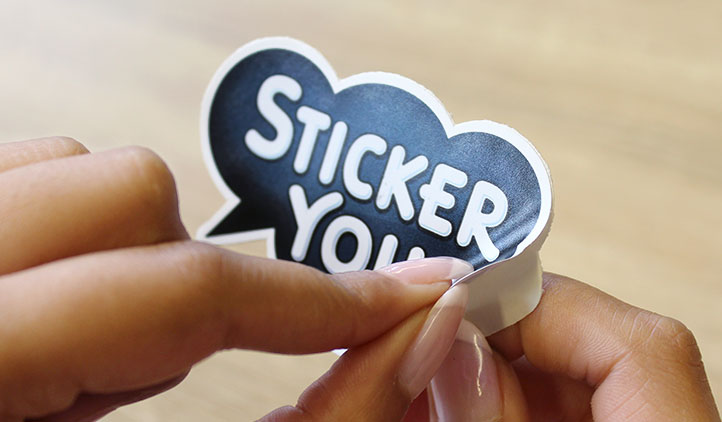 New die-cut sticker singles are high quality individually die-cut vinyl stickers easily made in any size and shape at the quantity you need. Our proprietary Sticker Maker online technology enables endless customization options and your precise sticker die-cut will match any design.
$10.28
per sticker or less
Product Features
Writable with Permanent Marker
100% Satisfaction Guaranteed
Removable Without Residue
More About Die-Cut Sticker Singles
If you're looking for individual stickers that are die-cut to the exact shape of your design, then custom die-cut sticker singles are for you! It's now easier than ever to create die-cut stickers that look great while still being affordable. At StickerYou, our proprietary online technology allows you to create customized die-cut stickers by uploading your own artwork, or choose from thousands of designs within our Sticker Editor's Art Gallery.
The precise die-cut brings your design to life whether you create die-cut stickers for your business or for your own personal expression. Create high quality custom stickers using your company logo or social media handle. With no limit in size, shape and quantity, use these stickers for giveaways at any event to help brand your business. Build brand awareness by getting your company name out there, and if people like your brand or logo design, they will stick your branded sticker on their own belongings to get your even more impressions. Die-cut sticker singles are also great for personal use. Make custom stickers for your laptop, skateboard, bike, kids' lunch boxes, mugs, notebooks, car and more!
StickerYou's custom die-cut sticker singles are printed with top quality inks on durable vinyl material to ensure that your stickers are waterproof, weather resistant, dishwasher and microwave safe. Custom die-cut sticker singles are available in a matte finish which gives your stickers a beautiful and professional look while preventing any visible glare. They're also writable with permanent marker, will stick strong, and are removable without leaving any residue. The customization options with die-cut stickers are endless, so create your own and make your brand or what matters to you stick!
Related Blog Posts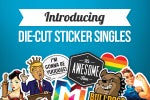 Introducing Die-Cut Sticker Singles
StickerYou is delighted to announce the launch of our newest sticker product: Die-Cut Sticker Singles. You can now order custom die-cut sticker singles online in any size, shape or quantity you like.
NEW - Create Custom Die-Cut Sticker Singles!
Our team has recently launched our brand new Die-Cut Sticker Singles! These stickers are cut precisely to your design, thanks to our innovative and cutting edge technology!
Reviews
I got matching stickers for my friends and me, and everyone loved them! I'm so happy with how they turned out!
can't wait to hand these out as gifts to people. they look great! thank you for the amazing communication prior to printing. I would've died if they were printed with the original image.
I just found this site on google and thought, "hmm I hope this isn't some sketchy hack job site" and so I could not have been more absolutely thrilled when I received the stickers. Wonderful quality.
I am making:
Same design printed on pages, rolls or hand-outs
More than one design on a page
More than one design on a page