Awesome Food Label Ideas for Foodies
March 9, 2016
|
Let's be honest- we all judge food by its packaging. That's why it's a multi-billion dollar industry, and growing. We know you're not quite at the scale where you're making that much food, but here are some fun ways to add cool effect to your
food and drink labels
, making your homemade or gourmet goodies even more attractive.
StickerYou has no minimum order quantities on most of our
label products
, allowing you to test some of these ideas for yourself in low, affordable batches or one-off designs.
Keep It Simple
Use a simple label style like an oval or rectangle and then add some style to it through the use of unique fonts and borders. Pair with a colored ribbon and you have a professional looking design that is sure to stand out.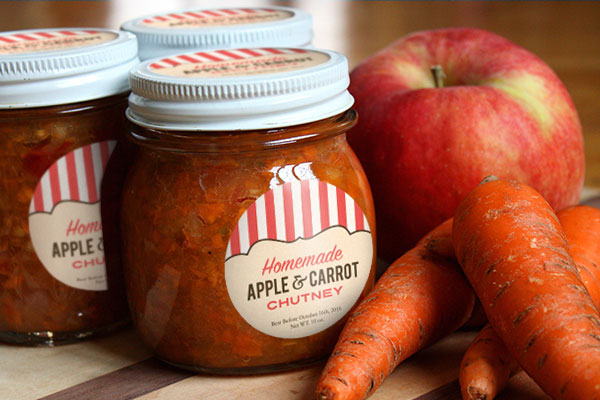 Unique Die-Cut Shape
Give your labels a unique look by using a contour die-cut on at least part of the overall design. You can choose "custom contour die-cut as your label option, which will create a cut path around the edge of your design, giving your custom labels a high-quality appearance and ensuring they stand out.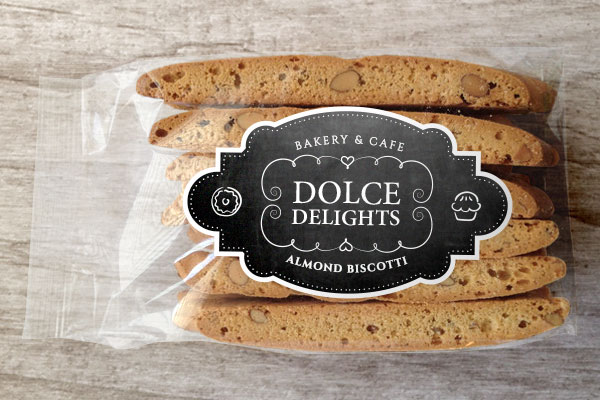 Cut-Out Shape
Add a cut-out shape to your label design. This has to be set up through a custom order with our sales team. It's a simple but effective way to add an eye-catching effect. Get the best results by applying this label against a bright colored jar.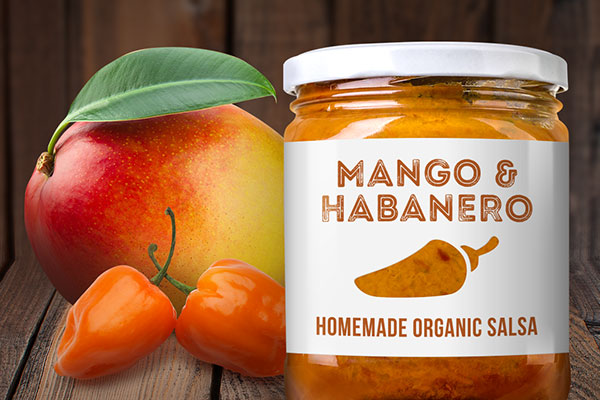 White Lettering
White lettering on clear vinyl is an easy way to get that "direct printing" effect on your food packaging. printing directly on bottles or jars can be very costly. Printing in white ink on clear vinyl labels and applying it to jars or bottles is a more cost-effective alternative that can yield great results.
Knocked-Out Text
Knocked-Out text is an effect that can be done with clear vinyl labels. This is done by creating a dark label design, and then adding text in white. Then choose "Make White Ares Clear" in the printing options in Sticker Editor. This will skip printing the white ink, adding clear areas to your design. This works best when the label is being applied against a color or surface that contrasts the label color.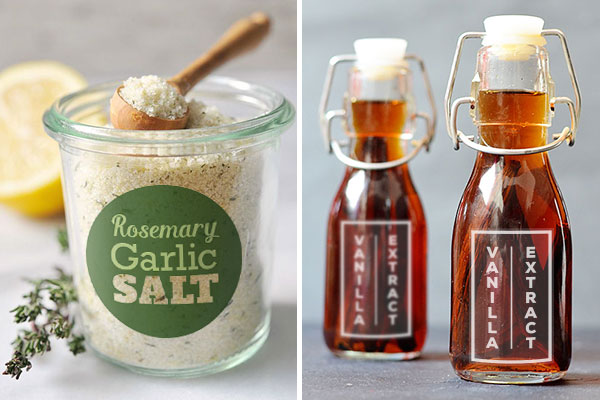 These effects can all be added to your custom food labels through either the Sticker Editor on our website or with the help of our
custom sales staff.
Curious about our products? Request a free
sample pack
to try before you buy!
Get other great ideas, inspiration and sweet deals delivered right to your inbox by signing up for our newsletter here.