Last Updated: 8/11/2021 3:29:21 PM
How do I create a new "My Stuff" album?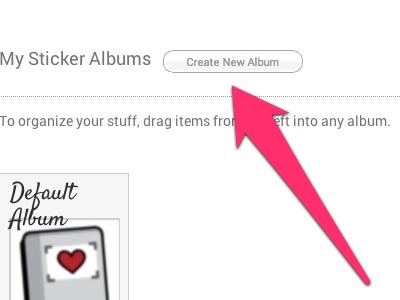 In "My Stuff Organizer", to create a new "My Stuff" or personal album, click on the "Create New Album" button next to the heading "My Sticker Albums". You can name your album and also give your album a cover by selecting an element from your "My Stuff: Default Album" and dragging it on top of the icon.