Last Updated: 2/22/2016 10:50:41 AM
How do I re-order previously purchased items?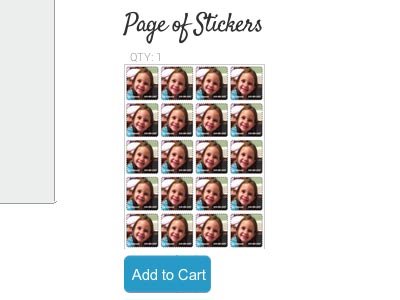 Re-ordering previously made sticker pages is pretty easy!
Log in to your account, choose "My Account" from the drop-down menu, and then select 'Order History' to view the pages that you have ordered in the past. To add any of those pages to your shopping cart, simply click "Add to Cart".
Or go to the "My Stuff Organizer" and find your "Saved Pages" section to find the pages that you may have already created and ordered. (Helpful hint: Pages that you have created, but not previously ordered will be found here as well!) Simply click "Add to Cart" and follow the checkout process again.

If you placed an order as a guest the first time and would like to place another order, you need to follow a few simple steps. Go the login page and click "change password". We will send you an email with a link to change your password. Once you have set this up, you should be able to place your order.

If you require any assistance, feel free to contact customer service and we would be happy to help!