Last Updated: 11/13/2014 10:46:34 AM
How do I log In?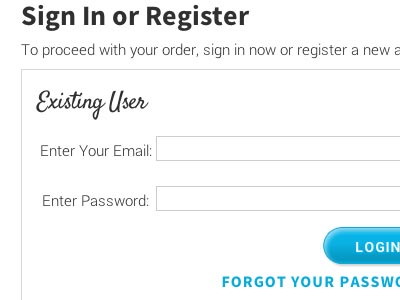 From any page on our website, click on the "login" link in the top right-hand corner.
When the login screen loads, enter the e-mail address and password you registered with. If you have forgotten your password, please use the "Forgot Your Password?" link in the dialog box.