Last Updated: 8/11/2021 3:29:16 PM
What is the my stuff area of my account?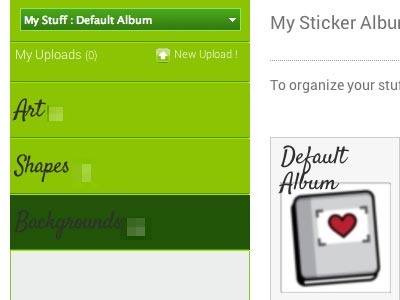 My Stuff Organizer is a page containing elements that you have created or uploaded, such as "My Uploads", "Saved Stickers", "Saved Pages", "Art", "Shapes" and "Backgrounds". You can access this after you login, by clicking on the "My Account" link that will appear when hovering over your name in the top-right of the page.