Last Updated: 8/4/2023 11:41:48 AM
Why did my upload not work?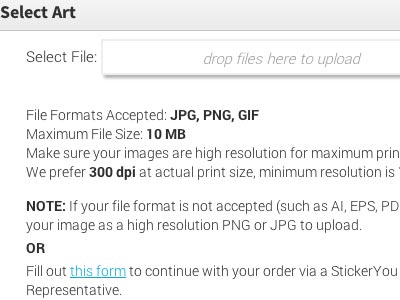 If you are trying to upload something, you may experience an upload failure. Here are a few steps that might help you to work around the issue:
Clear your cache, restart your browser, and try again.
Ensure your file is under the size limit (10 MB).
Ensure your file is the correct file type (.png, .jpg, or .gif)
Try a different web browser
These steps should help you to place your order. Thanks for bearing with us while we find a resolution!