Creative Advertising with Custom Floor Decals
May 15, 2018
|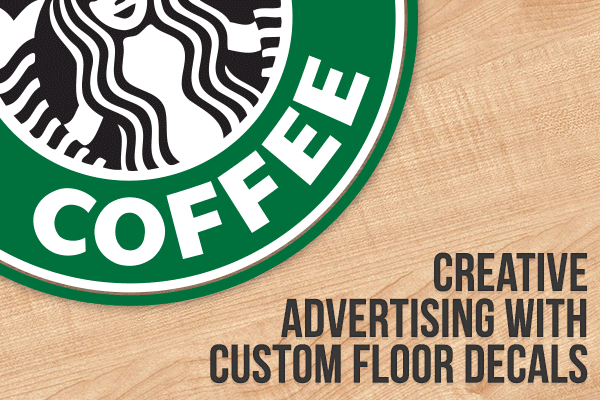 Share this post:
When it comes to branding, it's important to take advantage of every opportunity. With StickerYou's custom floor decals, you can add an extra level of signage, advertising, or imagery to your business, event, or even home! We offer a wide array of materials to ensure you can find what works best for you. Our floor decals are super easy to apply, and are slip resistant to keep safety top-of-mind. Here are 5 ways you can use our floor and street decals to increase conversions:


Promote Your Deals and Sales
Creating custom floor decals to notify your customers about promos is a great way to get people interested and increase conversions in your store! With people constantly looking down at their phones, notifying people of a fresh or upcoming sale on the ground will surely help get your customer's attention. This is also a very unconventional way to market products, so it will definitely catch their eye!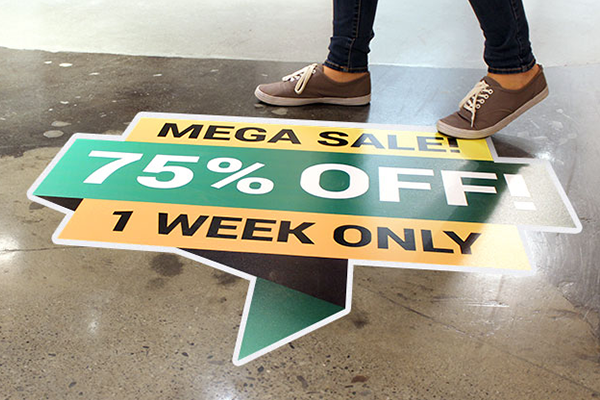 Help Guide Foot Traffic
Accessibility and ease-of-navigation is incredibly important for people that own storefronts. One great way to help guide people to your store is to create floor decals of arrows or signs leading to your physical location, especially if you operate out of a building/location with multiple businesses. You can also use footprints or other objects to help lead your audience to something new and exciting, the possibilities are endless!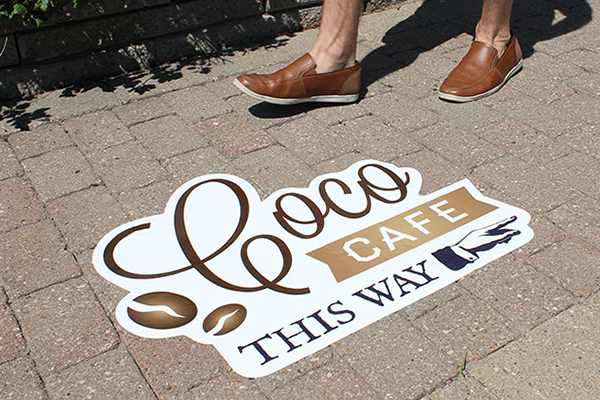 Selfie Spots
Do you have a picturesque backdrop, or a location you want to promote on social media? Creating a "Selfie Spot" floor decal is a great way to encourage your audience to take a selfie or group photo on the decal, and share it on social media! This is an excellent idea for conferences and trade shows due to the huge amount of foot traffic that walks by your table/booth. It's also a good idea to put your social media on these decals as well, so people can engage in your brand online after doing so in person!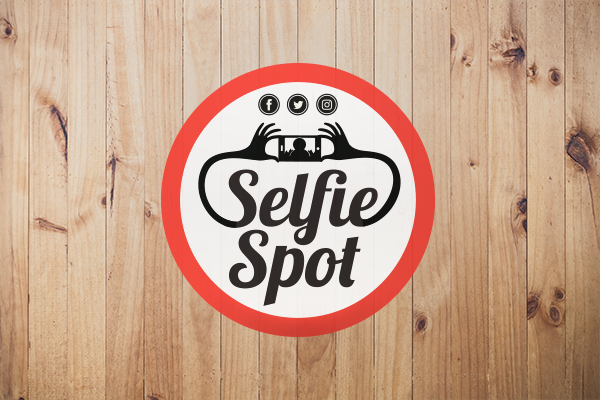 Optical Illusions
Who doesn't love a good optical illusion? Creating floor decals of illusions and eye tricks is a great way to call attention to a certain location of your store, and get some foot traffic to stop and potentially interact with your brand. Perhaps you want to create a 3D version of your new product that just launched, or an illusion that makes it seem like the floor is falling, the sky is the limit. Regardless of what you choose, your audience is sure to get excited about this one!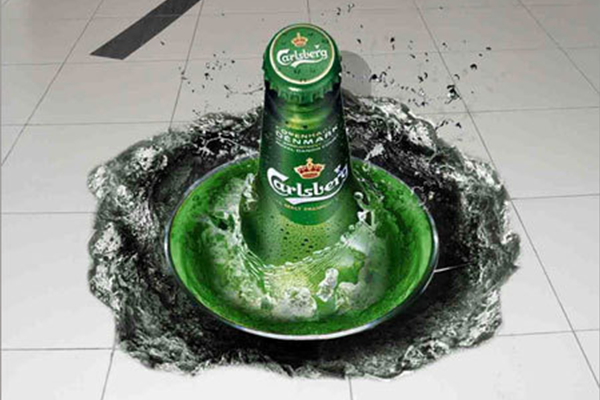 General Branding
Last but not least, we can't forget about general branding! Floors and streets are among the most forgotten about branding opportunities out there. Putting your logo on any surface or sidewalk that you're allowed (please don't break the law!) will definitely help with your brand awareness, and will give you a competitive advantage.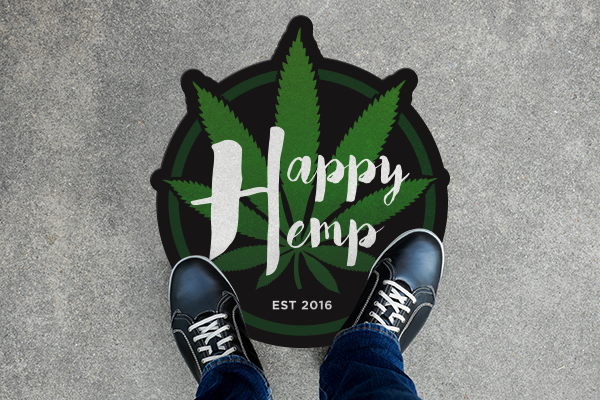 Do you still need some more inspiration? We're here to help! Simply reach out to Support@StickerYou.com with your artwork, or an idea of what to want. We can supply you with a quote, or assist you in branding your business!
Want more great ideas and inspiration? Follow us on social, or sign up for our newsletter for amazing deals delivered directly to your inbox.
StickerYou blog posts are written and published by members of the StickerYou team at our headquarters, located in the beautiful city of Toronto, Canada.