Adapt and Overcome: Black Friday and Cyber Monday
October 27, 2020
|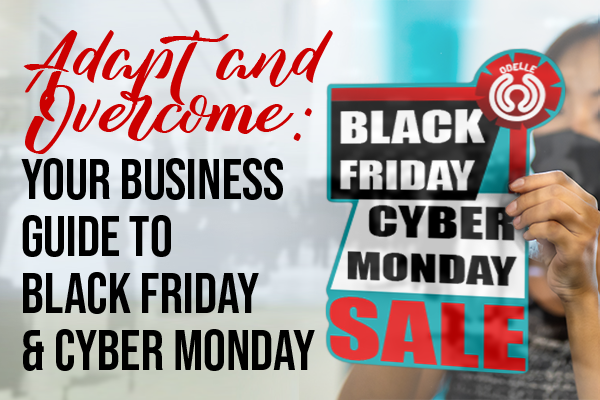 Share this post:
Although we as businesses are navigating through challenging and unpredictable times, the show must go on! Black Friday and Cyber Monday are just around the corner; now, more than ever, businesses must work hard to get their marketing messaging out, and take safety precautions to deal with an influx of loyal customers.

At StickerYou, we're your one-stop-shop for all of your branding, promotional, and safety needs. We know how important your customers are to you, so today, we'll give you some tips and hacks to make the season of sales your best one yet!


Window signage for e-commerce sales
Sales, sales, sales! Your potential customers and clients need to be made aware of promos you have going on, in order to take advantage of them. Traditional methods of raising awareness such as guerilla marketing, in-store communication, and word-of-mouth can lose effectiveness in times of distancing.

Say it all with some window signage! Window signage is easily visible from outside the door, allowing you to blast out your promos to bypassers and customers who opt for curbside pick-up.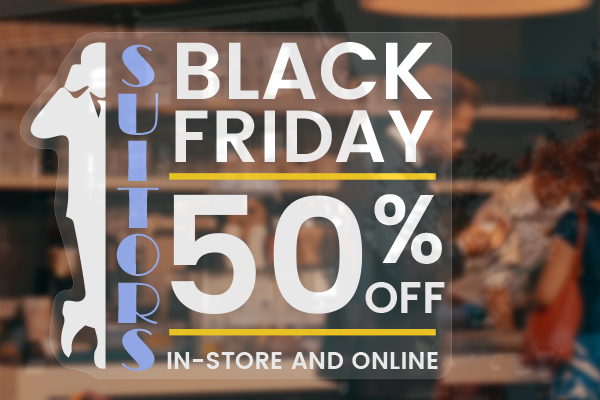 Consistent branding for the unboxing experience
In the era of safety precaution and PPE, most of your orders will likely be either pick-ups, or online delivery. We can guarantee your customers miss your brand as much as you miss them, so why not step it up a notch?

Add that extra level of brand identity, and give your clients a pleasant unboxing experience with some packing tape. Ditch the brown industrial tape and swap in something more aesthetically pleasing! Not only will this amp up your packing game, but your customers will be more likely to share their premium experience on social media.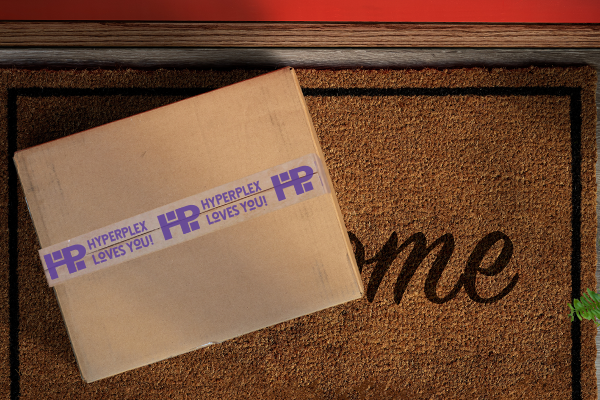 PPE as a method of brand awareness
When interacting with your fellow employees and customers, safety and hazard prevention should always be top of mind. Let's face it, the standard medical masks and face shields aren't the most exciting of objects to wear for a full day, so why not make it less drab?

Use our iron-on transfers to create custom branded masks for you and your employees! Print your logo, brand messaging, or employees names on them, allowing you to look more consistent and presentable company wide.

If you use face shields, put some approachable messaging on them, so your customers know they're free to ask questions, or approach an employee for assistance!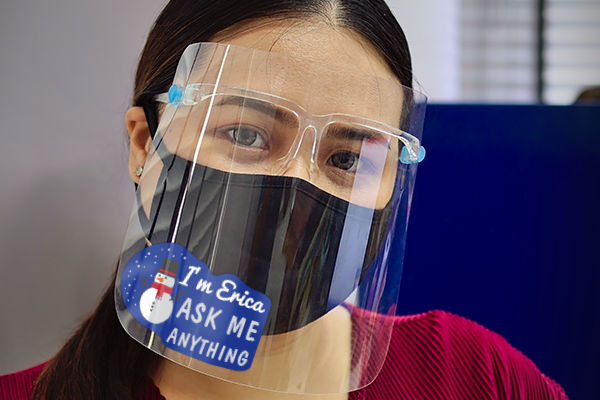 Social distancing decals to control traffic flow
Amidst the hustle and bustle of Black Friday and Cyber Monday, people are filled with eager intent and excitement about snatching up some of your fave products. This can often leave store navigation and traffic flow up to you.

We make this easy with our floor and street decals. You've probably seen many social distancing decals while navigating the streets and essential services - you too can not only create them, but make them so much cooler!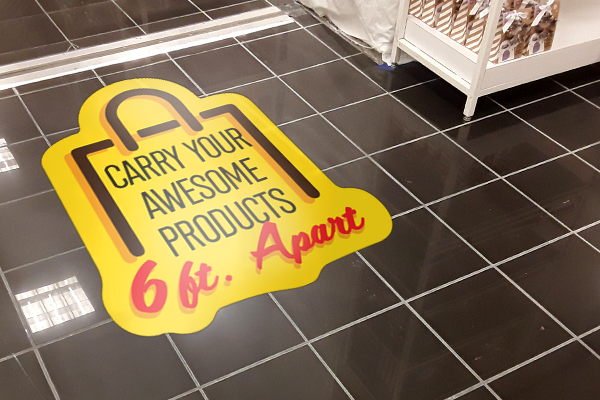 Mark contactless and curbside pick-up
For many companies and small businesses, storefronts simply don't have enough space to accommodate a large amount of customer traffic. If this is the case, you're most likely taking advantage of curbside pick-up for your Black Friday and Cyber Monday orders.

Make these areas very visible to save both you and your clients time with some wall decals. This will eliminate the need for customers to navigate your storefront if they've already ordered, and is a huge safety win!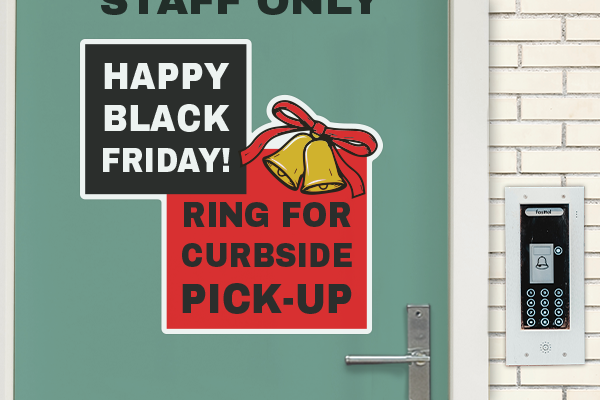 Customized swag to promote loyalty
After all of the stress and chaos of Black Friday and Cyber Monday comes the best part: opening and enjoying your products. This is your opportunity to win some serious loyalty and customer satisfaction!

Include some cute giveaway stickers made from vinyl or branded tattoo handouts for your fans, we guarantee they'll love you even more.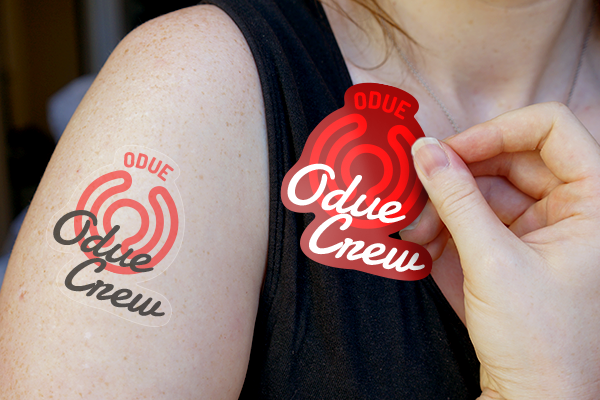 Want more great ideas and inspiration? Follow us on social, or sign up for our newsletter for amazing deals delivered directly to your inbox.
StickerYou blog posts are written and published by members of the StickerYou team at our headquarters, located in the beautiful city of Toronto, Canada.