Getting Back to Business
June 16, 2020
|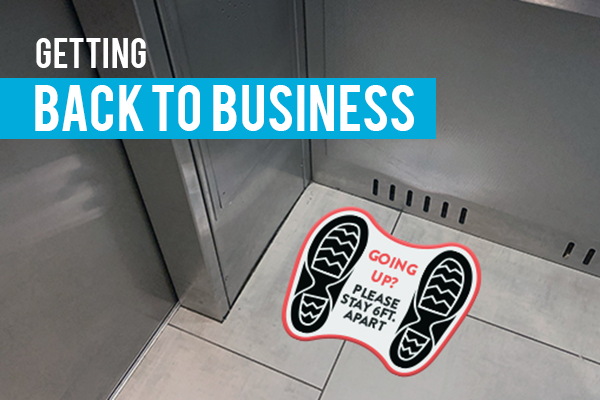 Share this post:
Slowly, but surely our doors are reopening. Businesses are welcoming back customers and restaurant seats are cautiously filing. Collectively our confidence is steadily building.

As the march to back to business as usual beckons, it's now more important than ever to remain vigilant and stay safe. Here are a few sticky ideas to help keep you and the world around you protected as we return to a new normal.


Keep customers at a safe social distance with a custom floor decal
As businesses begin to allow customers to interact with the physical storefront, several precautions should still be kept top-of-mind to ensure safety.

Many storefronts lack a large amount of space, which makes it crucial for you to use your layout wisely in order to promote distancing. Remind your customers to keep em' separated with some lighthearted distancing decals.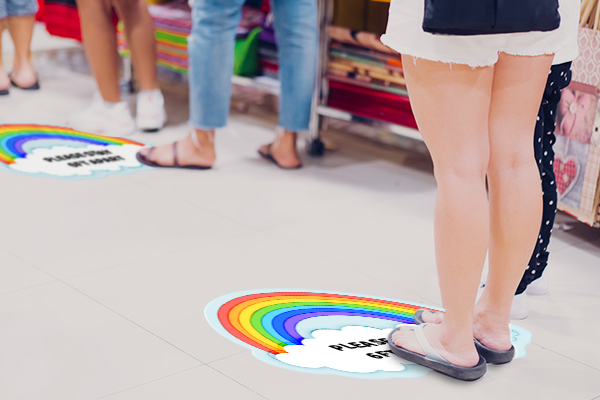 If you are in the food or beverage industry, you may also need to manage the amount of tables you have people seated at. Decals are a great way to mark tables that may not currently be in use due to distancing measures.

Your customers will already have many things to consider when re-entering the storefront environment, using decals, you can make their experience much more relaxed and enjoyable!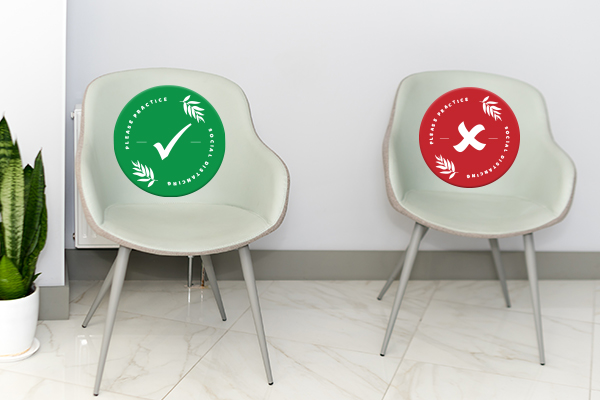 Encourage healthy hygiene and sanitization
If customers are entering your storefront from the outdoors, anything they touched could also come in contact with the surfaces and products in your store.

A friendly reminder on the front of your storefront, as well as offering hand sanitizer upon entry, will ensure the safety of your customers, and also the employees at your location! It doesn't always have to be so serious, so have some fun with it!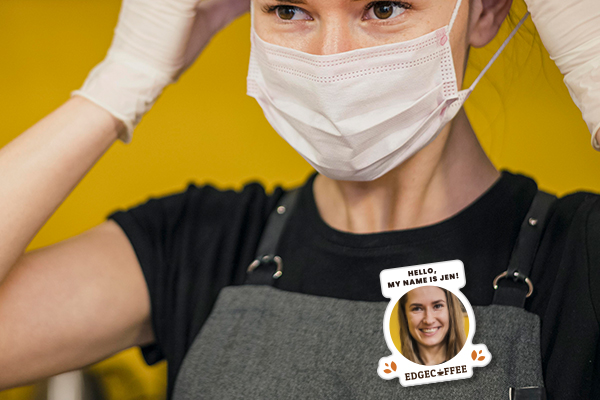 Masks can make it hard to express yourself, especially when it comes to communication and facial expressions. Let your customers know you're friendly and approachable with a custom badge!


Use custom tape to keep everyone in line
Do you have narrow passageways, aisles, or checkout lanes? Packing tape is the perfect solution! Using packing tape, you can create arrows, lanes, and grids for customers to acknowledge and follow as they navigate your store. Controlling the flow of traffic and navigation around your aisles will minimize risk, and also help everyone get their desired supplies without all of the added worries about distance.

Alongside this, you can add some brand messaging or logos onto this tape, to add some flavor, as opposed to using generic electrical tape!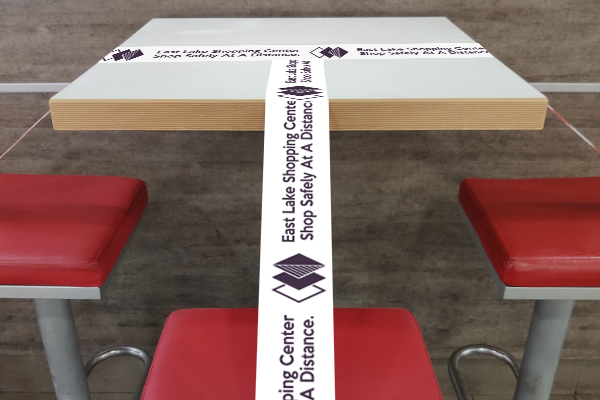 Want more great ideas and inspiration? Follow us on social, or sign up for our newsletter for amazing deals delivered directly to your inbox.
StickerYou blog posts are written and published by members of the StickerYou team at our headquarters, located in the beautiful city of Toronto, Canada.