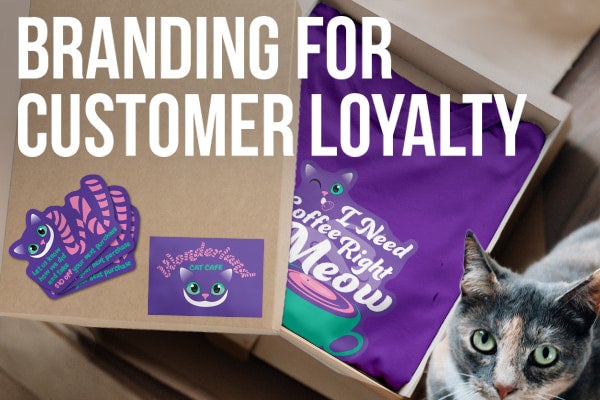 Share this post:
Customers are valuable, and deserve to be appreciated. Boost your loyalty and keep customers coming back for more by interacting with them using customized products and personalized marketing messaging.

Using the tactics below, you can ensure customers are in-the-know about what your business is offering, and can engage with your brand in ways you may have never previously considered!


Let your customers know you care about their feedback with review stickers
When it comes to consumers, a hefty 90% read reviews about products and services before making a purchase decision (Oberlo, 2021). If you don't have a strategy in place for customers to share their experiences and testimonials, it's time to get started!

Consider creating some custom stickers you can give away with purchases, urging customers to let others know how much they loved your business. Add another layer of incentive by offering a discount on their next purchase - not only will this help retain customers, but it will reward them for being loyal to your brand.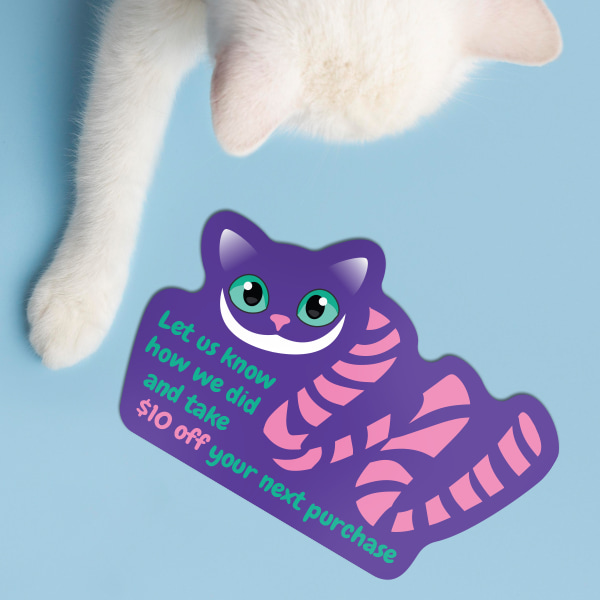 Bring your social causes to the forefront and promote your advocacy using decals
Customers love supporting businesses that support their community and social causes. If your business has initiatives in place to help others, make it known!

For example, if you donate proceeds from purchases to charitable causes, consider creating some decal signage to let your audience know. Not only will this build relationships with your customers, but it will promote them to purchase knowing they're contributing to your cause.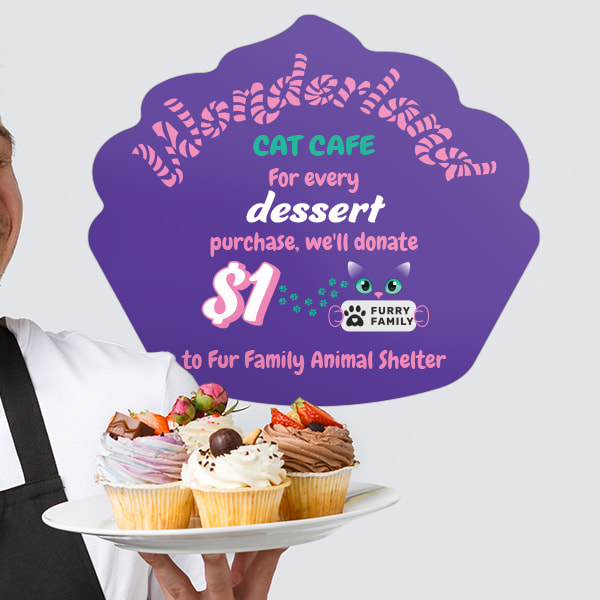 Use floor decals to grow your mailing list and keep clients coming back for more
One surefire strategy to keep your customers loyal to your brand is to establish a digital connection with them.

Consider using floor decals to promote the channels in which you can communicate with your customers - whether it be a mailing list, social media channels, or your website! This will keep them up to date with your promotions and sales, and will promote repeat transactions.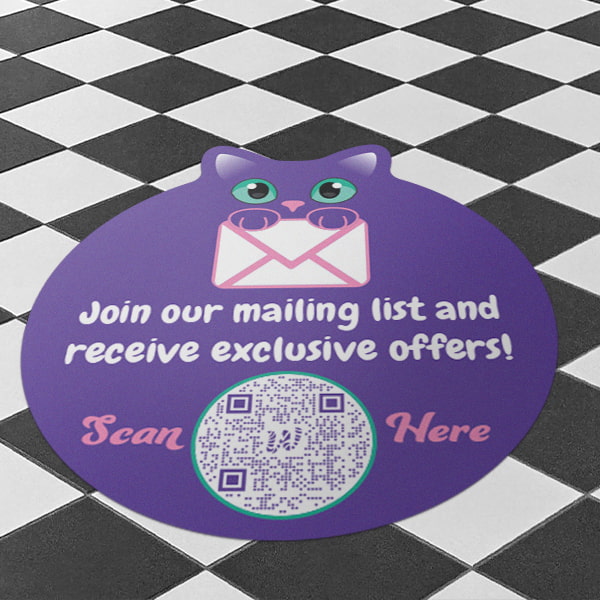 Add some personality to your external packaging with packing tape
Product packaging is key - 30% of businesses report an increase in revenue after updating and improving their product packaging (Meyers, 2021). Presenting your product in a professional and premium way is an excellent way to rise above your competition.

Packaging tape is an oven overlooked product that can really help you stand out. If your business does e-commerce orders, or leverages cardboard boxes for shipping, add some flare with some customized tape!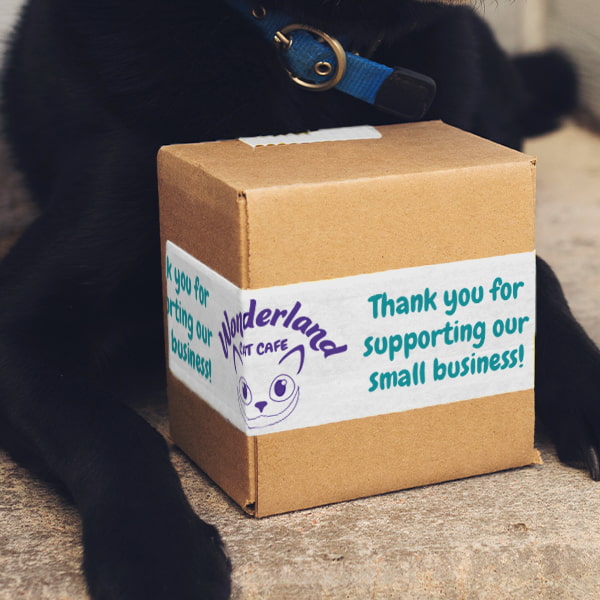 Leverage iron-ons to expand your product offering to apparel and allow your customers to be brand ambassadors
Who doesn't love some good branded merchandise? Diversifying your product offering allows your customers to support you in different ways.

Introducing a line of branded apparel can turn your most loyal customers into brand ambassadors, and will enable them to promote your brand wherever they go! Using iron-ons, you can turn generic apparel (such as sweatpants, hoodies, t-shirts, tote bags, and more) into merch for your biz.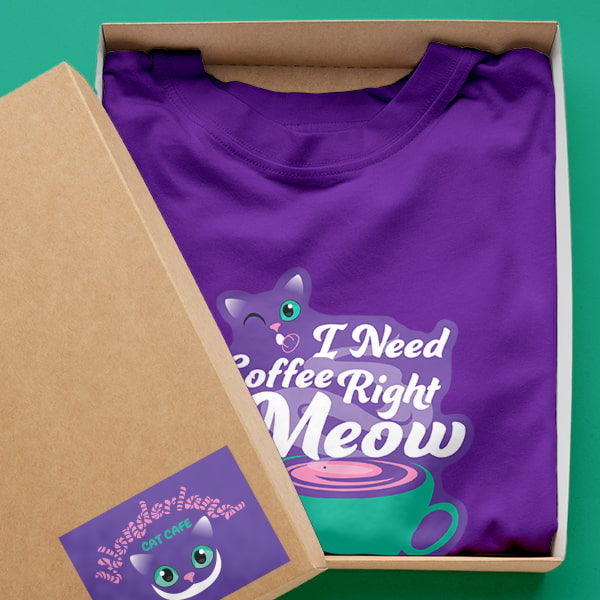 Want more great ideas and inspiration? Follow us on social, or sign up for our newsletter for amazing deals delivered directly to your inbox.
StickerYou blog posts are written and published by members of the StickerYou team at our headquarters, located in the beautiful city of Toronto, Canada.