Clumsy Groom Messes Up - Big Time
March 10, 2015
|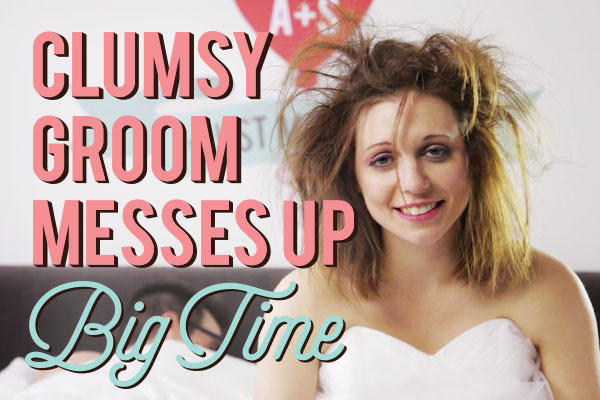 You want your guests to enjoy your wedding. I mean, its supposed to be a celebration of YOUR marriage, but you put a lot of effort in to all the planning, the seating chart, the music, all to make sure your guests enjoy the event. After all, you want your wedding to be as memorable for them as it is for you, right?
Sorry brides-to-be, mistakes happen and your ingenious ideas and careful planning sometimes take an unexpected twist. While we can't actually be there to ensure that all goes smoothly on your big day, we can help ensure your wedding has some personal touches that will impress your guests. And we mean a good impression.
Custom temporary tattoos make great swag material for your reception. Create custom temporary tattoos with your wedding date, quotes, party images, or other graphics related to your big day. Design your temporary tattoos to match your wedding colors and theme. Distribute to all your guests so everyone can get tatted up before hitting the dance floor or posing for photos. It's an easy, non-permanent addition to your event.
Wedding favor labels that are custom are a great way to add your own logo or design to wedding favors, hangover kits, giveaways, save the dates, etc. Simply design them to match your style or colors, then peel and apply to anything. These high quality stickers and labels will look great and will add a professional touch without breaking the budget.
Check out our related proposal video right here!