Work from Home Kits for Employee Appreciation
June 9, 2020
|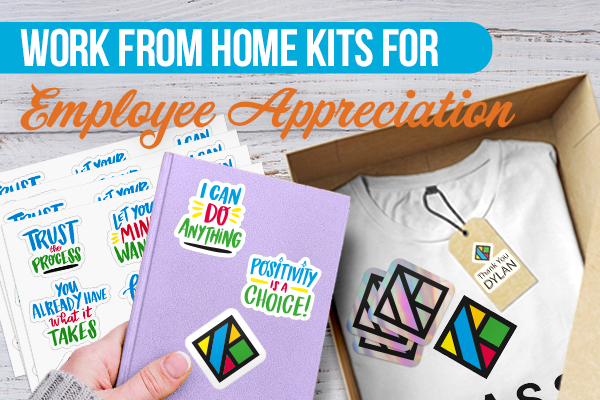 Share this post:
An inspiring work-from-home office space could be the catalyst to your most innovative business ideas yet. Big, beautiful, get me promoted, top of the corporate ladder, world domination types of ideas. Setting your employees up for success starts at a great workspace.

Remote working transitions can be stressful, so get on the path to success - try out some of our sticky suggestions below to keep spirits high by building the perfect work-from-home kit for your beloved coworkers!


Build morale with custom apparel and wearables
Creating customized clothing doesn't have to be difficult - or permanent! Our custom printed canvas patches make it easy to add a logo or some branding to any article of clothing, without leaving any damage or holes behind. Now, you can rock your fave clothes, and ditch the ill-fitting standardized work shirts without sacrificing any level of professionalism!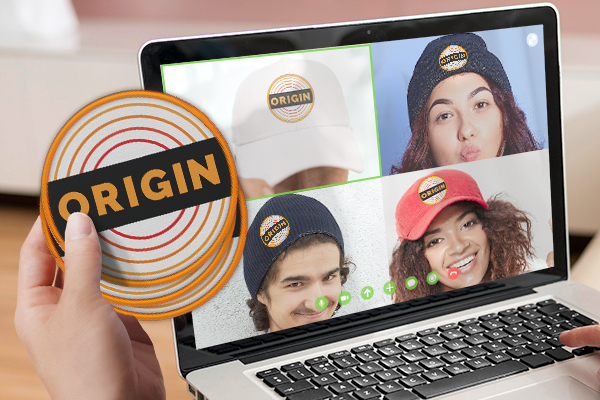 Ditch the bland branding, embellish products with your own identity
For many companies, sending essential products is an important way to ensure the safety and comfort of employees. This involves creating a care package full of crucial items, from hand sanitizer and disinfectant, to notebooks, pens, pencils, and more.
More often than not, these products will be branded with various other company info - so why not make it personal to you? Using our
stickers
and
labels
, you can easily transform these products into company swag!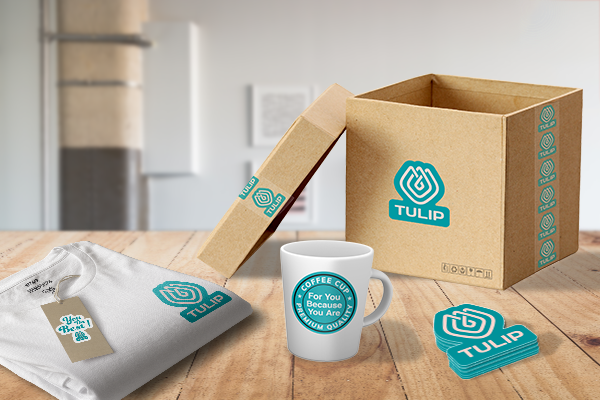 Promote team collaboration despite being distanced
Let's face it, working remotely can present unique challenges when it comes to working in teams and managing relationships with your employees. Fun, relaxed team exercises are an awesome strategy for keeping people in touch with one another!
For example, let your employees express themselves by building a custom Bitmoji of themselves. Once they do that, turn your team into a page of custom Bitmoji
stickers
!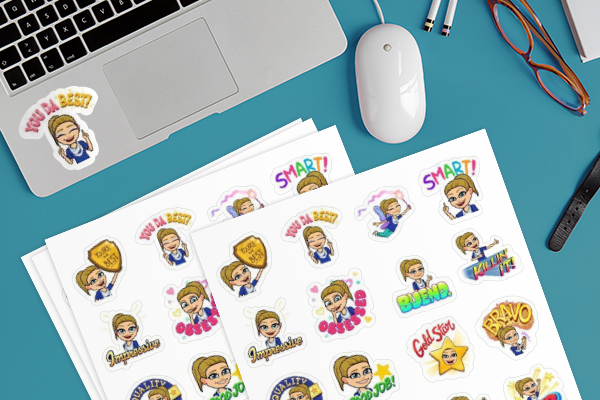 Create a head office look from the home office
Bring your branding home! Many people find it challenging to stay focused in a home office, due to the fact that it doesn't quite feel like a work-oriented environment.
Decals
are an excellent way to bring some corporate branding to the home office, without a huge investment!
Something as simple as a
logo wall decal
can give employees more of an office feel at home, and can also be an excellent backdrop for client facing video calls and meetings!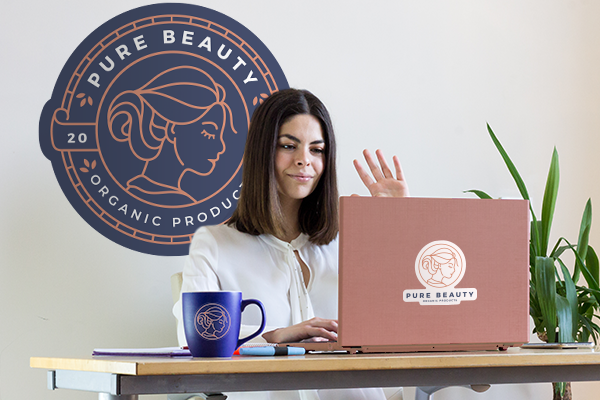 Give employees a break with some fun custom tattoo pages
Who said temporary tattoos are only for kids? Tats are a nostalgic and fun product that can bring a glimmer of positivity and happiness to anyone's life. Creating a custom sheet of
temporary tattoos
is a simple and kind gesture to keep your employees, and anyone else that they may be sharing their corridors with, occupied!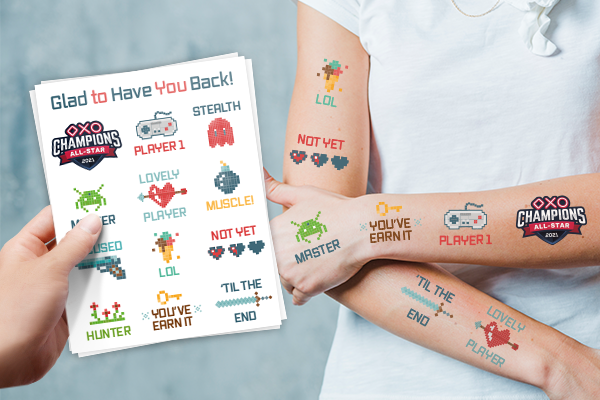 Want more great ideas and inspiration? Follow us on social, or sign up for our newsletter for amazing deals delivered directly to your inbox.
StickerYou blog posts are written and published by members of the StickerYou team at our headquarters, located in the beautiful city of Toronto, Canada.