How Businesses Are Helping #FlattenTheCurve
March 31, 2020
|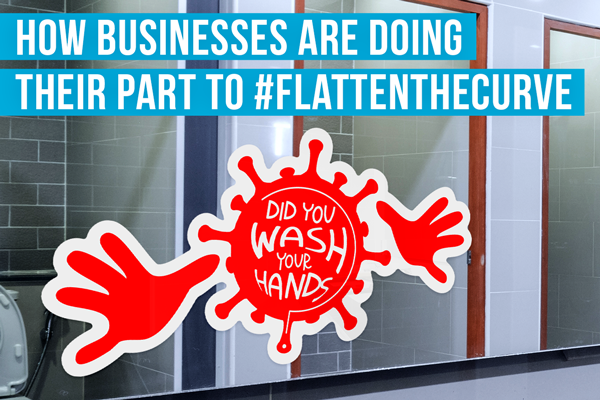 Share this post:
Flattening the curve is an amazing movement that has been adopted by masses worldwide. With coronavirus spreading fast, it's inevitable that thousands of interactions will happen between people, and ultimately more COVID-19 cases will result. #FlattenTheCurve pushes to slow the amount of new COVID-19 cases, so that medical professionals and hospitals have enough resources to deal with the pandemic.

This can be done by encouraging social distancing, isolation, and generally slowing the number of close interactions you have with people. Many businesses have gotten on board with this initiative, and are taking actions to promote this. Here are a few examples!


Encouraging social distancing when picking up essential products
Let's face it, even in isolation, there are some products (like groceries and medical supplies) that we may need to leave the house to grab. Printing some floor decals to promote social distancing when checking out can help the spread of COVID-19, and ensure that customers are standing far enough apart to stay safe, especially in otherwise crowded and busy storefronts!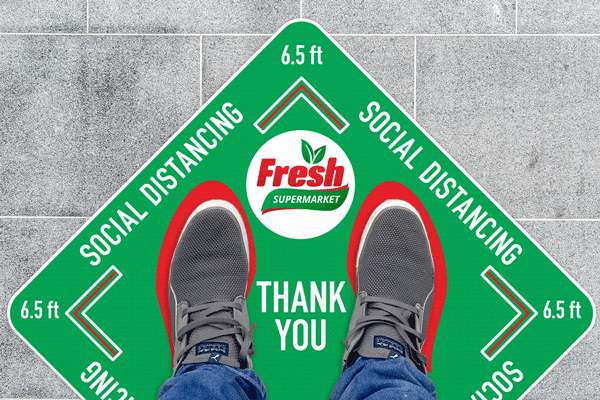 Using scannable stickers for event updates and news
In light of COVID-19, many gatherings and large events are being cancelled or postponed. This makes it crucial for businesses to communicate with their customers, so they can stay in-the-know about any delays cancellations. Printing QR code stickers which are scannable has been a very clever tactic some businesses have adopted. These can be put on storefront windows or event locations so fans can scan the code and receive updates about future plans!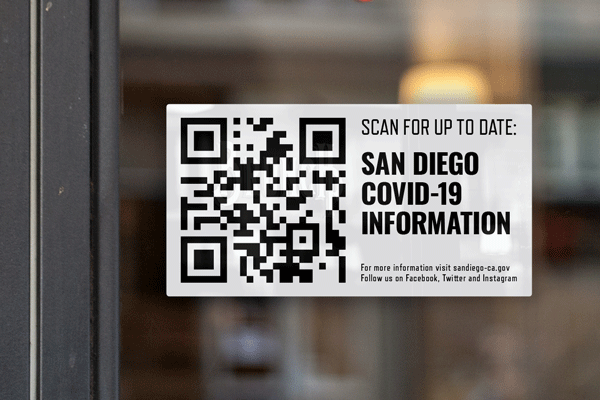 Posting best sanitary practices in business locations
Seemingly small reminders can have a huge impact - especially when it comes to washing your hands. Putting up signage and decals that indicate hand washing stations, and encourage customers to stay sanitary is an excellent way to flatten the curve. Promoting hand washing is always a good idea (duh!), and is important now more than ever!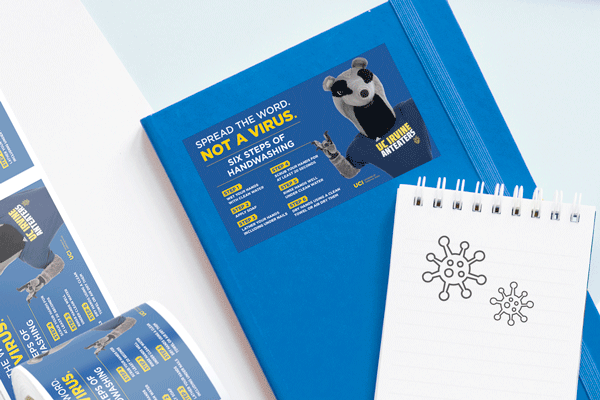 Raising awareness around COVID-19 social causes
If you sell products or run an ecommerce business, giving away some swag or gift with purchases is sure to warm the heart of your awesome consumers. This is also the perfect time to raise awareness for causes you and your company are passionate about

Stickers stay around for years, and are a great way to disseminate information. For example, giving away some #FlattenTheCurve stickers when customers make a purchase will allow them to also promote the cause. If you'd like, you can also include your business logo, so people know you're taking part in the fight!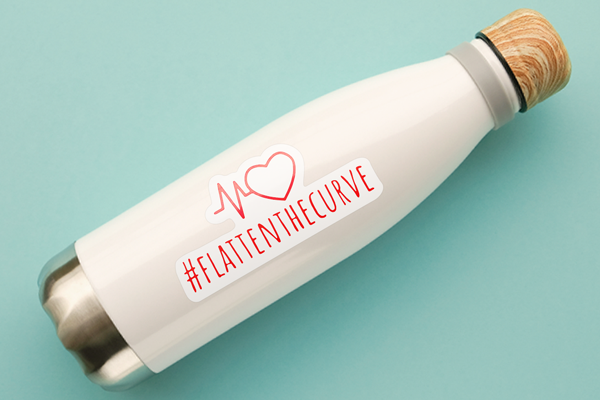 Incorporating COVID-19 messaging into existing products
Many businesses have gotten very creative with their messaging about how their products can be consumed in light of COVID-19. Light hearted messaging about how consumers can enjoy your products will let them know you care about your safety, and the safety of others!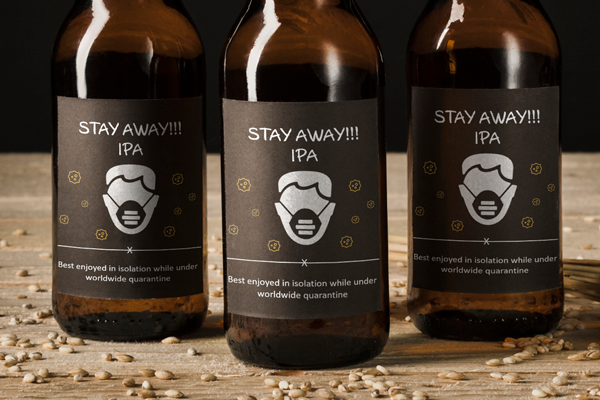 Want more great ideas and inspiration? Follow us on social, or sign up for our newsletter for amazing deals delivered directly to your inbox.
StickerYou blog posts are written and published by members of the StickerYou team at our headquarters, located in the beautiful city of Toronto, Canada.