Give 'em Pumpkin to Talk About this Halloween
October 6, 2020
|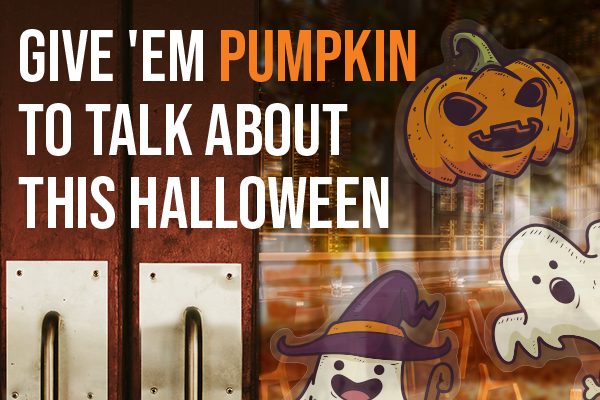 Share this post:
Halloween is upon us - trick or treat yo' self! It's no secret that this season is one full of unique challenges and situations, but that doesn't mean it can't still be fun.

At StickerYou, we open a world of possibilities in terms of customization and personalization. We're here to make your wildest costume and decor ideas come true! Today, we'll take a look at how you can make this Halloween your most memorable yet, despite the circumstances.


Keep a haunted distance
You've most likely already come across the plethora of social distancing floor decals in your school - or local business. Distancing decals are a key factor when stopping the spread, and are a great visual reminder to keep everybody safe.

That being said, these decals can get stale very fast. Make them exciting again with a festive twist! Add some customization, like your school logo, classroom name, or some Halloween puns. Not only will this keep your peers in the spirit, but it will amp up the motivation to stay safe and apart!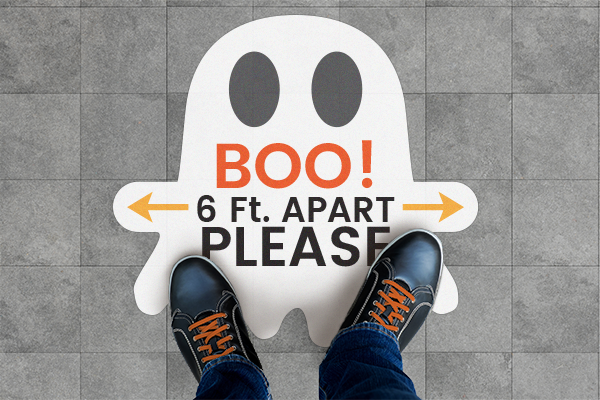 Wear a mask, become a superhero
Safety, but make it fun! With masks being mandatory in indoor and public settings, it can present new challenges for dressing up our kids (and potential temper tantrums). Make it exciting for them by customizing their mask!

Using our Sticker Maker, you can upload an image of your kid's favorite cartoon, superhero, or a cool mask design (we also have some ready to go here), to turn their face mask into a Halloween costume!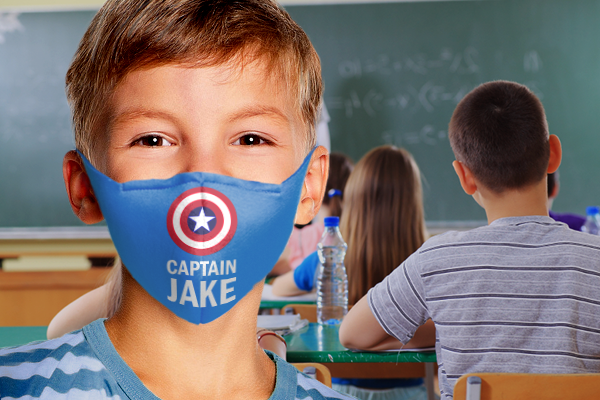 Become Hallo-queen of school organization
If you're a parent, you know the importance of organizing school supplies and belongings to prevent them getting lost. Kids labels make it easy to customize water bottles, clothing, books, shoes, luggage, toys, and so much more. Your kids will love the Halloween designs so much, you just may win "mummy" of the year!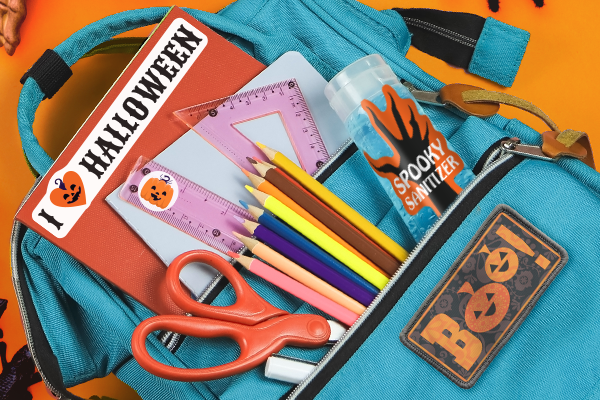 Customize your tats, without the permanence
Nothing makes the season more special than personalized Halloween items. Using our temporary tattoos, you can create completely unique tats for your face, arms, legs, or wherever else on your body you desire (just make good choices!)

Our tats can be easily transferred onto the body, and will stay put for a few days until washed off. Get a "killer" look, without the commitment!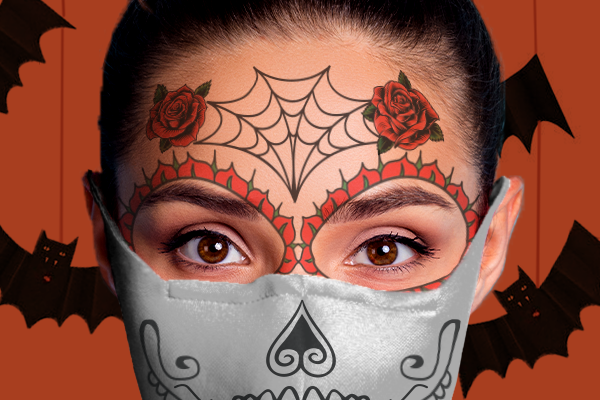 Add some haunted vibes with decals
Are you a teacher with a plain classroom, or a parent with a plain living room? Get with the times and dress it up! Turn your classroom into a haunted house, or your home into an evil laboratory with a simple wall decal.

This is an exciting way to celebrate the season during times that busy Halloween activities may not be accessible - make Halloween fun for your kids and students, while keeping safety top-of-mind!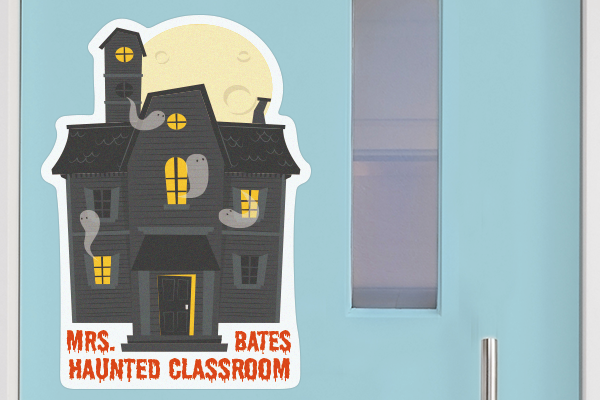 Promote hygiene, but make it fun
Hand hygiene is key when it comes to safety and cleanliness. Whether you're at home or in the classroom, it never hurts to have some gentle hand washing reminders!

Create fun and seasonal wall decals you can apply to your walls, appliances, or hand washing stations. Kids love festivities, so make it fun with a Halloween twist! In just a few clicks of a mouse, you won't have to be constantly reminding your kids and students to stay scrubbed.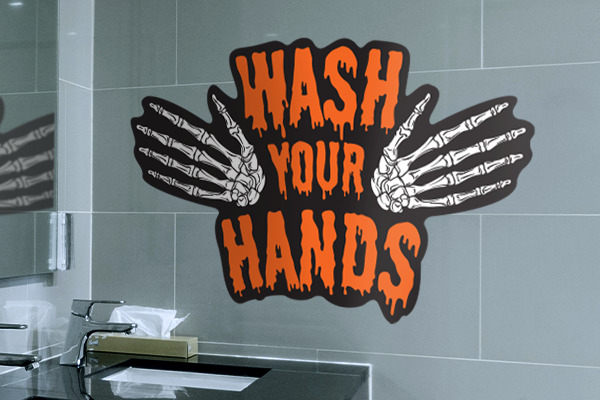 Face shield, or intergalactic mask?
Turn your face shield into a completely customized Halloween costume using our custom die-cut vinyl decals! With StickerYou, there are no limits to your personal expression. Amp up your character by incorporating every element of your safety attire.

If you're interested in setting up an order for custom-cut vinyl, feel free to contact our team at Support@StickerYou.com!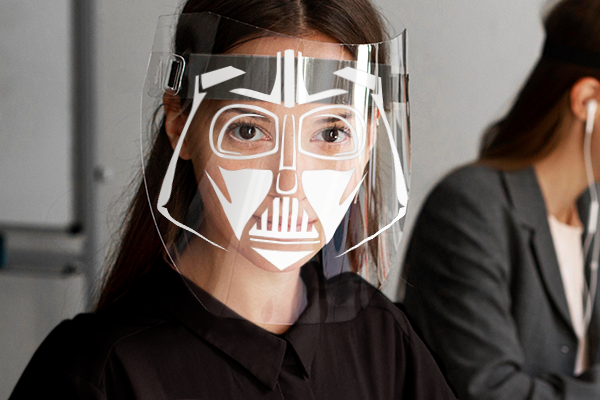 Want more great ideas and inspiration? Follow us on social, or sign up for our newsletter for amazing deals delivered directly to your inbox.
StickerYou blog posts are written and published by members of the StickerYou team at our headquarters, located in the beautiful city of Toronto, Canada.