10 Most Impactful Moments of 2019 as Stickers
December 17, 2019
|
Share this post:
Through celebration and turmoil, rejoice and rebellion, stickers are a medium that have allowed individuals to express themselves and raise awareness for causes they're passionate about. I think we speak for all of us when we say that 2019 has been a very intense year, filled with many historical and impactful events. Today, we're going to highlight some of the most meaningful moments that took place this year, and take a look into how people are using stickers to engage in this discourse.


Hong Kong Protested for Their Rights
The Hong Kong protests started in response to the extradition law amendment bill. If passed, this bill would have enabled and empowered authorities to detain and hand over criminal fugitives that are wanted in parts of Hong Kong that do not currently have extradition agreements. This lead to concerns about Hong Kong residents in regards to the jurisdiction and legal systems of China, and triggered full fledged protests and riots. Millions of people worldwide are standing with Hong Kong, and are supporting the individuals involved in this revolution. If you're walking the streets of your city, you may see this impactful custom sticker slapped on public spaces!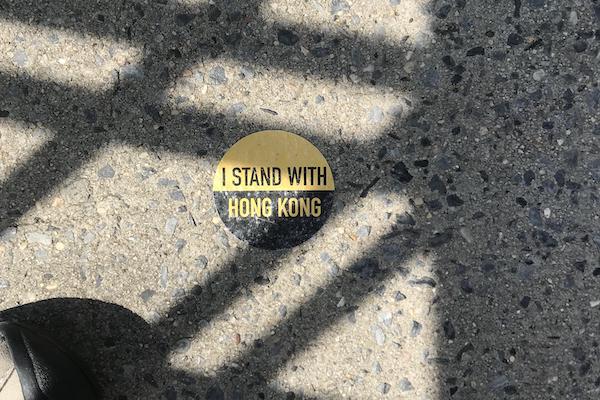 People Spoke up About Climate Change
A countless number of people worldwide have come together to voice their opinions about protests. The climate change crisis has become a huge concern, especially for younger generations, as the fate of the planet is uncertain and volatile. One young leader, Greta Thunberg, created "Fridays For Future", a movement aimed towards young individuals and students, urging them to get involved in climate strikes and spread the word about the future of our planet, and how we can change it.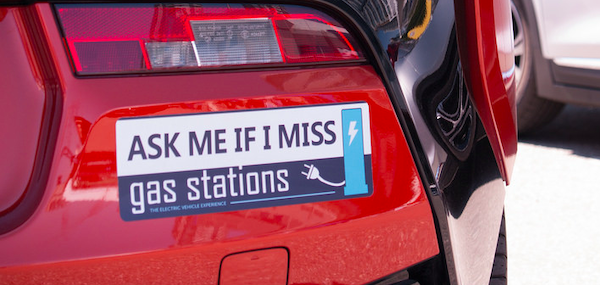 Women Demonstrated Their Courage
Although around before 2019, the "#MeToo" movement gained a huge amount of traction this year. This initiative encourages people, especially women, to break their silence about sexual harassment and sexual assault, and come forward to fight against their abusers. There is a special kind of strength in numbers, especially for vulnerable communities. This hashtag quickly spread across social media platforms, and can still be seen as a cultural movement that will remain until change is made.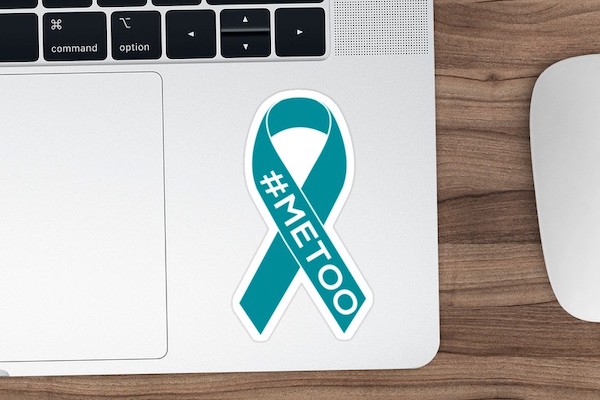 An Egg Got Over 53 Million Likes
On January 4th, 2019, the account @World_Record_Egg posted an image of an egg on Instagram, along with the caption "Let's set a world record together and get the most liked post on Instagram. Beating the current world record held by Kylie Jenner (18 million)! We got this." This record was completely obliterated, with the World Record Egg post currently sitting at over 53 million likes. As silly and satirical it may seem, this iconic egg will hold the record for the most liked Instagram photo, at least until another meme or pop cultural phenomenon takes its place.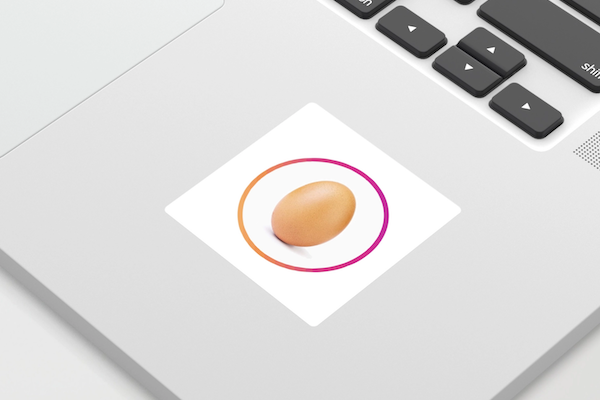 Politics Got More Heated Than Ever
With the Trump impeachment hearings still currently active, it's fair to say 2019 has been an extremely political year. On September 24th, 2019, Nancy Pelosi initiated this inquiry against Donald Trump, following abuse of power allegations from a whistleblower. This brought waves of people on both sides of the political battlefield. Stickers are often an outlet of expression and support for political campaigns and events, and needless to say that is more clear now than ever!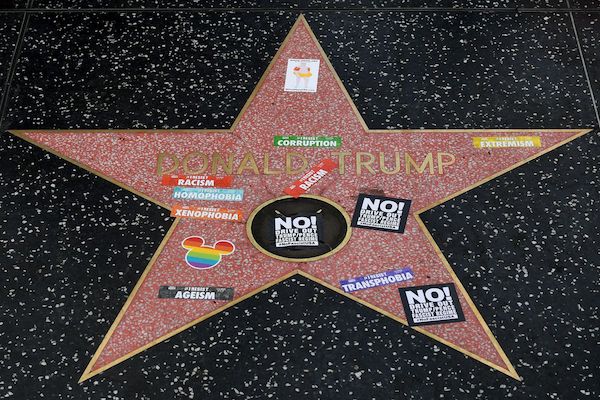 Social Cohesion Was Critical
The classic COEXIST flag has begun springing up in public spaces, becoming particularly popular on college and university campuses in North America. The concept behind the movement pushes to embrace both tolerance and acceptance among the wide variety of belief systems. Every flag in this sticker design represents a different religious system or ideology, solidifying the importance and value of diversity. Today, this movement is still gaining traction - you can find this design on bumper stickers, laptops, phones, water bottles, and so much more!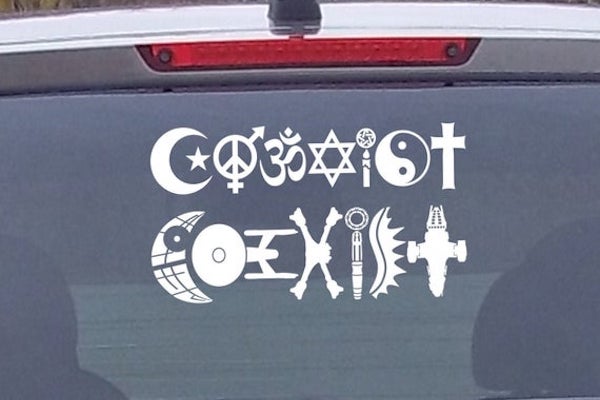 The Toronto Raptors Became Champions
This one may sound a little selfish, as StickerYou is a Canadian company based in the heart of Toronto, but the Toronto Raptors finally won the NBA! Following this amazing victory, Toronto Raptors stickers became incredibly popular, and can be seen all over the downtown Toronto core. Stickers are an excellent way to rep the sports teams you're proud about, so why not make some of your own for your fave teams? If you're interested in some Toronto Raptors stickers, you can also check out the designs we offer at StickerYou Store!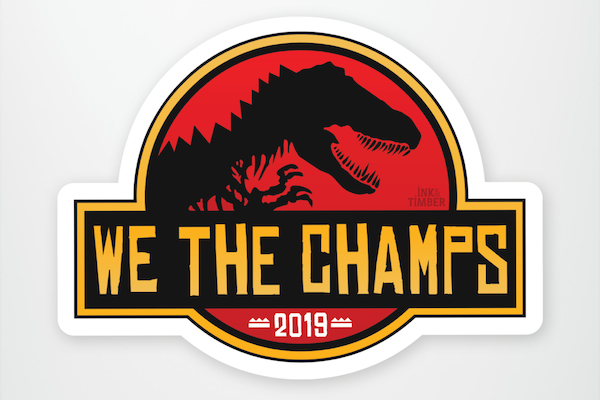 Extinction Rebellion Made Waves
The group known as "Extinction Rebellion" is an international movement that leverages non-violent civil disobedience in order to promote the halt of mass extinction and social collapse. The XR (Extinction Rebellion) has become a great tool for awareness and the spread of information, as stickers are often handed out at protests, gatherings, and events. This turns the simple sticker into an amazing weapon to combat climate crisis and challenging times.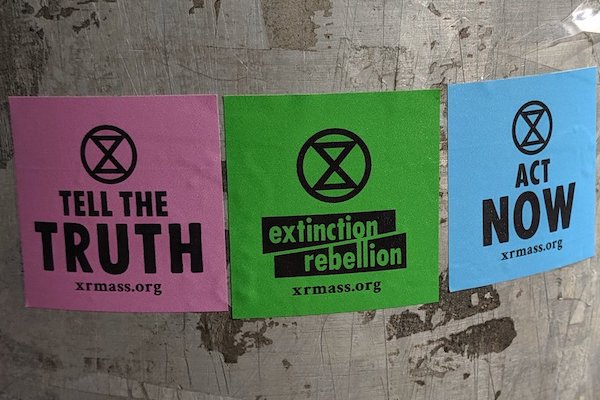 TikTok Entered the Social Realm
TikTok, the social media video application, was created for creating to share creative videos like lip-syncing, talents, and funny memes/parodies. Since its launch in 2017, it has snowballed in popularity. Alongside this, many users have taken to stickers as a way to promote their individual platform, and encourage people to follow them.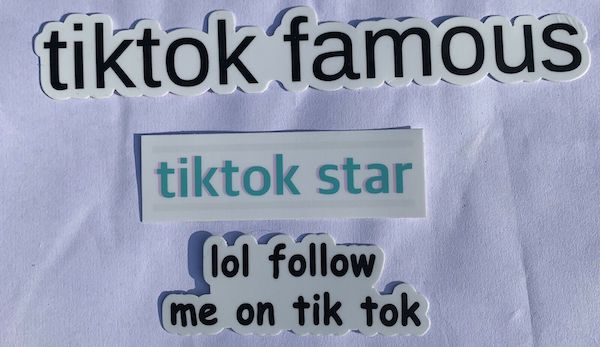 We Landed on the Moon 50 Years Ago
The year 2019 marks the fiftieth anniversary of humankind stepping on the moon! On September 13th, 1959, the first ever human-made object touched the surface of our lovely moon, making history forever. Space lovers and fanatics alike have used stickers to express their excitement and happiness about this huge milestone and anniversary.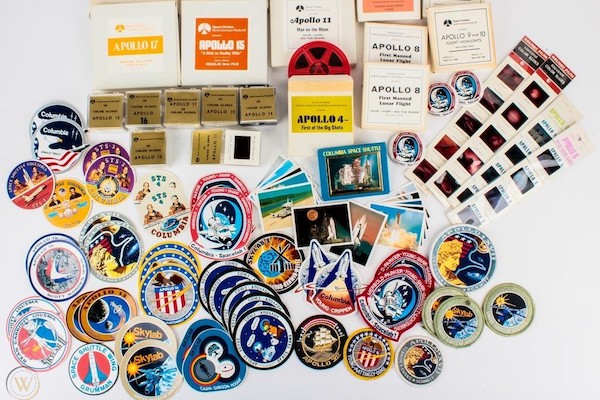 Want more great ideas and inspiration? Follow us on social, or sign up for our newsletter for amazing deals delivered directly to your inbox.
StickerYou blog posts are written and published by members of the StickerYou team at our headquarters, located in the beautiful city of Toronto, Canada.