Infinite Ways to Use Your Logo
September 21, 2021
|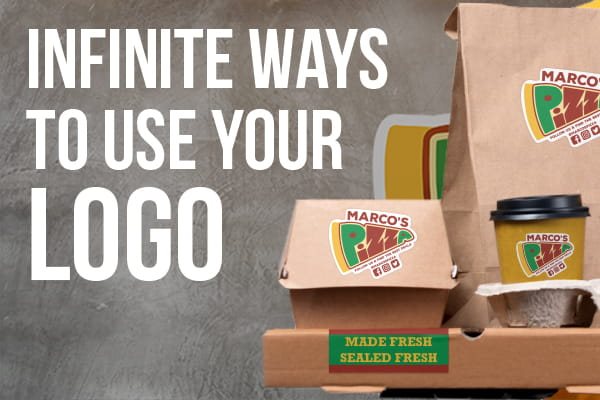 Share this post:
Never underestimate the power of a business logo. Your logo is your secret weapon to unlocking additional layers of branding you may have never considered. Take advantage of every opportunity to plug your business by leveraging the power of customized products.

Today, we'll take an example of one businesses' logo, and showcase the variety of ways they can be printed.


Surprise and delight your customers by giving away free sticker swag
Nothing means more to customers than complimentary gifts with their purchase. Consider printing some swag stickers, consisting of your logo alongside your contact info, social media handles, or a fun tagline.

This is an excellent way to connect with your customers and let them know you care. This logo sticker will continue to raise brand awareness once applied for years to come.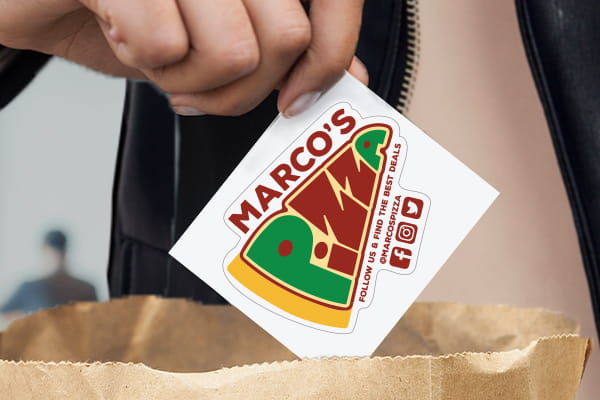 Brand your otherwise plain packaging with premium roll labels
Has your packaging been looking a bit simple or generic lately? Adding your branding and giving them a subtle glow-up is easier than you think!

Our roll labels come in a huge variety of materials, and can be ordered in quantities as little as 250 - these labels are perfect for seamlessly merging your logo or branding with your packaging. No more expensive printed bags and boxes, this is branding made easy.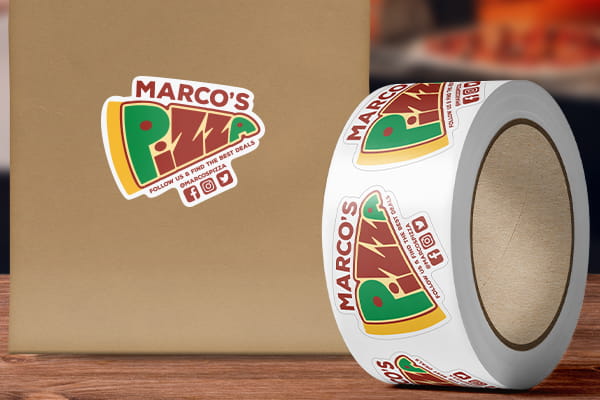 Promote sustainability by using our eco-safe label materials
In today's day and age, customers are seeking out businesses that have some level of mindfulness when it comes to sustainability and being Earth-friendly.

Nothing will make your audience, peers, and customers happier than seeing you incorporate sustainable packaging or branding into your mix! Our eco-safe label material is the perfect step in the right direction when it comes to making changes to ensure a brighter future!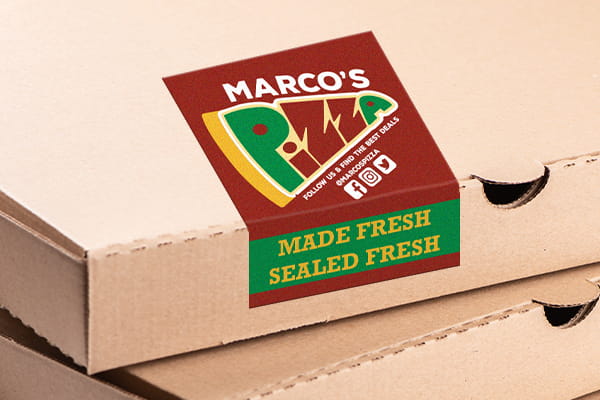 Turn your empty walls into a vessel of brand awareness and social shares with wall decals
Never overlook the power of wall branding - it's free real estate! If you have a storefront or office space, your customers are almost always admiring your interior, including any wall space.

Create customized wide-format wall decals, featuring your business logo alongside a way for your customers to connect with you (ie. social media handles, mailing list, website, or contact info). This is a simple hack to begin building relationships and forming stronger bonds with your loyal fans.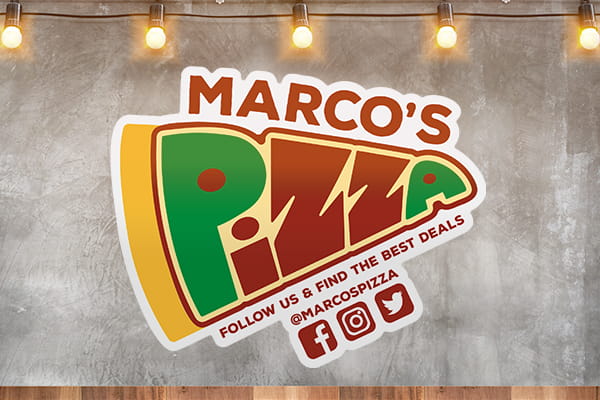 Communicate your up-to-date hours of operation and delivery methods using window decals
Are customers constantly asking you when you open and close? Solve this problem with a simple window decal! This will ensure you never miss a customer that was hoping you were open sooner, or closing later.

It's always a good idea to offer some sort of follow-up for anyone that may visit your store outside of your hours - consider plugging your delivery information, e-commerce website link, or any other alternative methods of purchasing.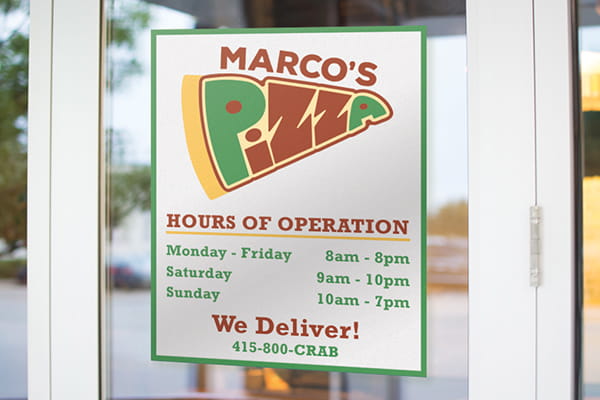 Want more great ideas and inspiration? Follow us on social, or sign up for our newsletter for amazing deals delivered directly to your inbox.
StickerYou blog posts are written and published by members of the StickerYou team at our headquarters, located in the beautiful city of Toronto, Canada.