How to Celebrate #NationalStickerDay
January 13, 2017
|
Happy #NationalStickerDay! Although it's not a widely celebrated holiday (and we still have to come to work), we at StickerYou take this very seriously and have taken it upon ourselves to widely spread sticker love all around us - not unlike most other days, if we're being honest.
This year, we wanted to step up our sticker game and celebrate the best way we know how: with a time-honored tradition known as a stickerbomb. If you want to celebrate National Sticker Day with this classic ritual, here's how it all went down at StickerYou Headquarters today.
What you'll need:
Target Site/Object(s)
Lots and lots of stickers! (we used our removable vinyl stickers that won't leave any residue, because we're not THAT mean!)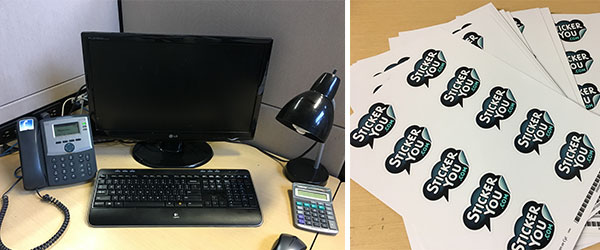 The process: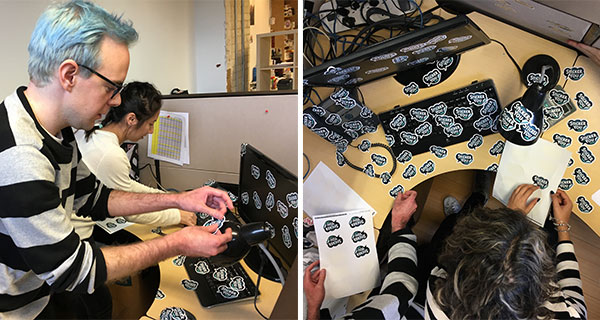 The result!
The desk we chose to stickerbomb belongs our dear sales manager Stephen, who is currently away at a trade show. We cannot wait to see his reaction when he comes back to the office! Happy National Sticker Day to all our sticker fans and friends!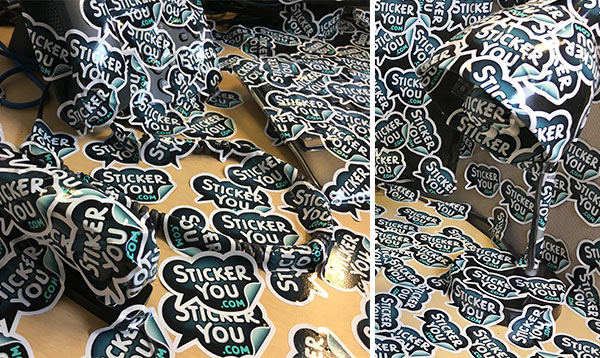 StickerYou blog posts are written and published by StickerYou Crew members from our headquarters located in the beautiful city of Toronto, Canada.
Get other great ideas, inspiration and sweet deals delivered right to your inbox by signing up for our newsletter here, or follow @StickerYou on Facebook, Twitter, Instagram, Pinterest, Google+ and YouTube.