Do We Really Have No Minimums?
August 13, 2019
|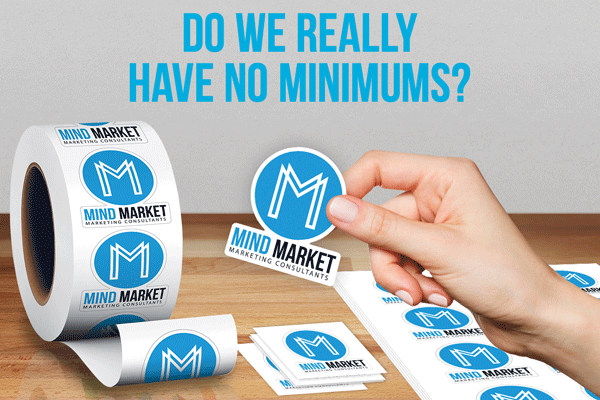 Share this post:
At StickerYou, we pride ourselves on our ability to offer amazing personalized products, without high minimum order quantities that other competitors require. Thanks to the great innovations that we've made throughout the years, you can order any of our products in any quantity you'd like.

Our ultimate vision is to empower both individuals and businesses to create amazing die-cut products that stick. Whether you want product for personal expression, or business growth and marketing, we aim to have something to offer for everyone. So how exactly are we able to do this? Today, we're going to dive into how and why our product capabilities are, dare we say, next level.


Customize Your Own Experience
One of the most revolutionary advantages we have in terms of order creation is our award winning Sticker Maker. We provide the best platform in the world to create a variety of custom products in a matter of minutes. Whether you're looking to order stickers, decals, iron-ons, tats, or more, we walk you through the process of choosing your product, uploading your art, and creating your own virtual proof.

If you don't have a logo or custom artwork to upload, we have a vast array of image assets and editing tools that you can use to create the perfect design that suits your needs. Not only this, but you can select from a variety of die-cut shapes, or contour directly around the shape of your design. Whether you're order one or one thousand units, we ensure you get a totally customized experience every step of the way!


Making the Shift to Digital
When StickerYou was birthed, we chose to take a digital approach in order to give you the most options in terms of order size and flexibility. Digital printing doesn't use printing plates, unlike traditional offset printing. Instead, we use digital print technologies, allowing us to print extremely small runs without incurring heavy labour and set-up costs.

This also opens the doors to variable data printing, allowing you to print multiple designs on the same sheet you create on our Sticker Maker. Whether you're ordering stickers, tats, badges, custom patches, or any of our other products, you have the ability to personalize each one and make them unique.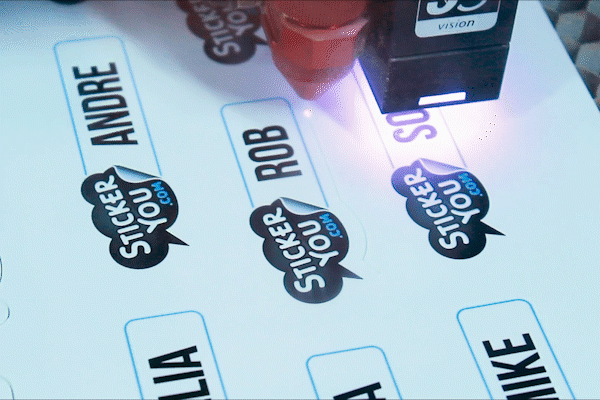 Skip the Additional Fees
When choosing a print provider, one aspect you'll definitely want to consider is whether or not they charge additional fees. It may seem like you're getting a great price for printed material at face value, but many providers have fees that incur in order to print your product.

For example, many print providers that do not offer digital printing have something called a "tooling" or die manufacturing fee. This is the charge for the labor required to craft a custom printing plate needed for your order, or the tooling fee to create a custom cutting die tailored to your order. Not only this, but with traditional printers, you will often get charged for additional ink colours.

When it comes to our services, we skip these fees and processes entirely. Our digital printers and workflow technology allows us to automatically queue up all orders that come through our system onto large cylinders that we print on. This means we don't need to use plates for each design, allowing us to not only print many different and unique designs on the same roll of material, but also create rich, vivid designs that are limitless in ink capabilities. Ultimately, this means that you completely skip the setup fees entirely - our advanced workflow will let you print any quantity you'd like (even one single page) without worrying about hidden or sneaky fees.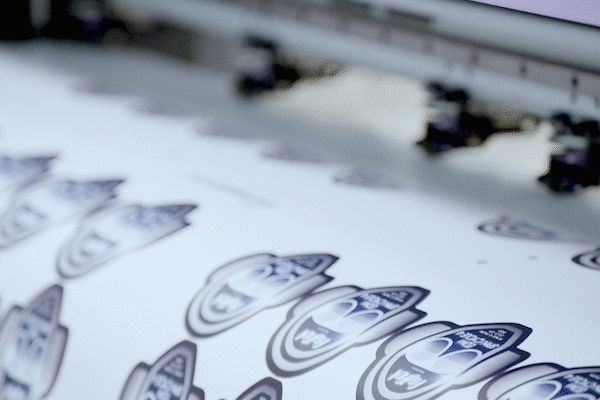 Want more great ideas and inspiration? Follow us on social, or sign up for our newsletter for amazing deals delivered directly to your inbox.
StickerYou blog posts are written and published by members of the StickerYou team at our headquarters, located in the beautiful city of Toronto, Canada.