Organize Your Home and Increase Productivity
May 19, 2020
|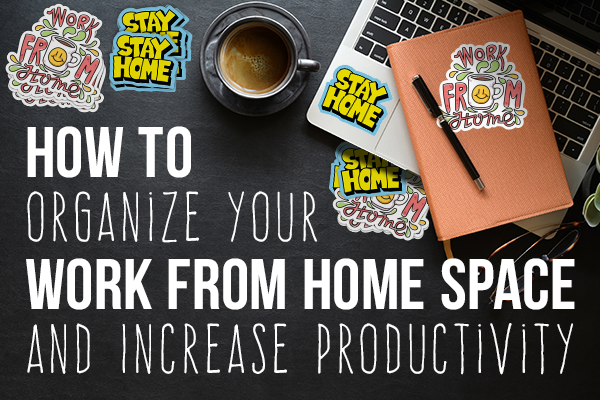 Share this post:
With COVID-19 still being prevalent among much of the world, there is still a dire need for us to isolate ourselves, and practice safe social distancing. For many of us, that means working from home, and using our homes as a space to complete our daily workload. This can be a stressful time for many, as it brings unique challenges that we haven't previously anticipated. One of the largest obstacles is remaining organized in our spaces. Today, we're going to break down tactics we've leveraged to remain organized and productive in times that can otherwise seem difficult.


Stay motivated and aligned with vinyl lettering
When it comes to working from home, 21% of remote workers say that the largest struggle they have is loneliness. With the vast majority of us isolating ourselves in our own homes, it can be hard to find inspiration that keeps you motivated. If you have a favorite quote, mantra, or message that you'd like to stay on top of, turn it into vinyl wall lettering! Daily reminders can be incredibly impactful, especially in times where you may not have the access to inspiration from your peers. Make what matters to you stick, and bring your messaging to life!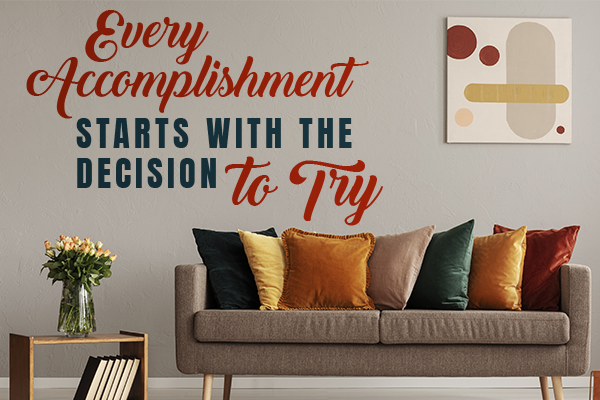 Keep track of your important documents and files
Have your office documents slowly begun taking over your house and personal spaces? You're not alone! Organizing your stacks of pages and files can be made easy with some simple labeling techniques. If you don't already have some artwork you'd like to use, we also offer a variety of templates and pre-made artwork to save you time and energy.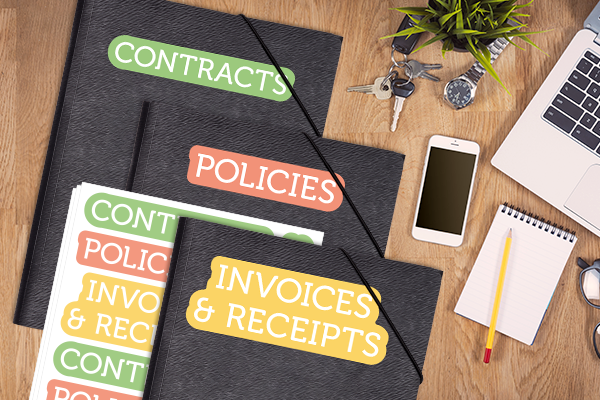 Manage your to-do list and promote sustainability
Separating your personal and work life when doing both at home can be challenging. It's important to jot down everything you have to do and would like to accomplish, so that your tasks don't begin to pile up. Creating a daily to-do list on a whiteboard decal is a simple step you can take to compartmentalize your daily activities.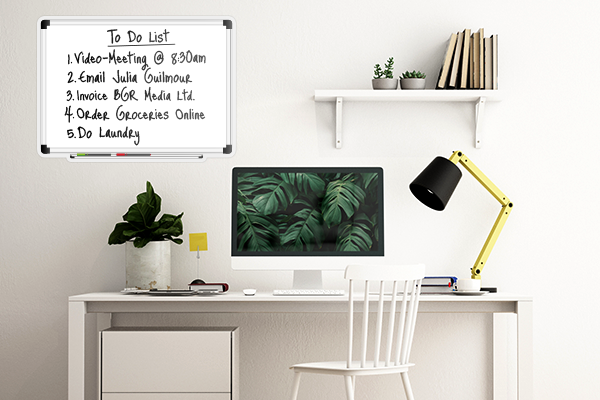 Establish your space and create a peaceful environment
If you have a significant other, roommates, or kids, you'll most likely find that you're being interrupted throughout your day of work. Eliminating distractions, and setting up a personal space for the work day can immensely increase your productivity, and also eliminate some distractions. If you have a separate space for your office work, create some cute decal signage for the door or wall, so others know that you may be in a meeting or on an important call!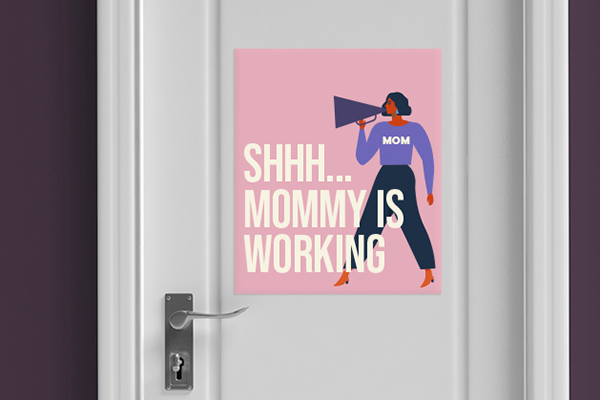 Fulfill orders and keep your side hustle alive and well
Many of us have side projects and small businesses that we're passionate about, and a lot of the time these hustles are run from home. Gaining access to packaging supplies and branding essentials can be tough in isolation, but we've got you covered! We offer a wide variety of labels and stickers that you can use to brand the products you create, and keep the spark in your creativity alive. Whether you're into canning, brewing, or homemade beauty products, we offer custom products to help you thrive.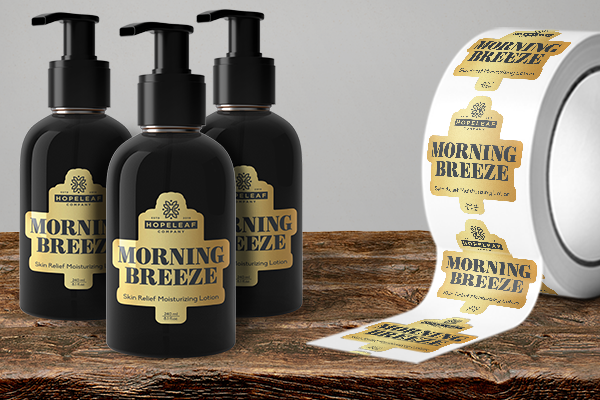 Want more great ideas and inspiration? Follow us on social, or sign up for our newsletter for amazing deals delivered directly to your inbox.
StickerYou blog posts are written and published by members of the StickerYou team at our headquarters, located in the beautiful city of Toronto, Canada.