2016 Election Stickers: The Best and Worst
October 27, 2016
|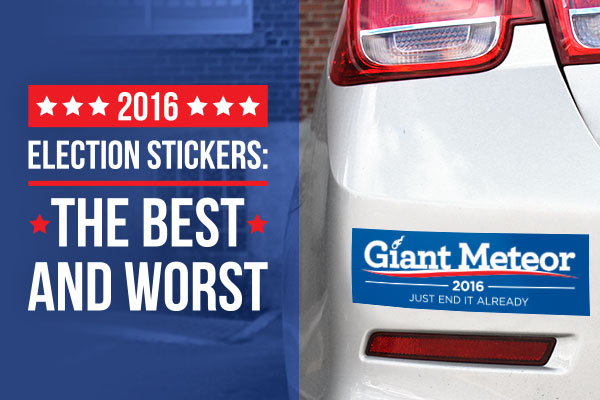 As many of us are well aware, Election Day is fast approaching! The presidential campaign this year has been nothing short of intense, and the heat has been high between the top two candidates. The competition is tight, and it's definitely going to be a close election this year.

That being said, we've been seeing a ton of hilarious and witty bumper stickers being printed at StickerYou. Trump and Hillary are going head-to-head in a race for the White House – so which of these controversial candidates is winning the bumper sticker war? In honor of Election Day, we have compiled a collection of some of our favorites.

1. Nothing shows your dissatisfaction with the current election like this hilariously melancholy statement.




2. Hate Trump? This cheeky design will let everybody know!




3. We all know Trump's most famous words. Was America ever really great though?




4. Sometimes I literally think his hair is more well known than him..




5. At times I've thought to myself.. anything would be better than this. Maybe even a Cthulhu president?




6. The shade is real! This one is straight up savage.




7. Feeling hopelessly pessimistic? This one's for you!




8. I mean.. they kind of have a point?




9. If you're not wanting to pick a side, maybe we can all just get along?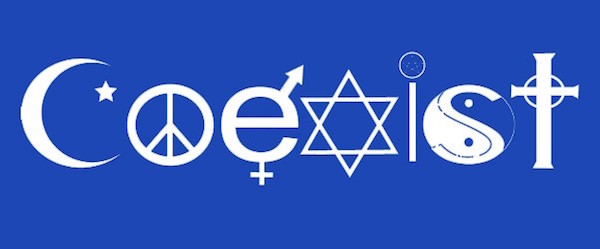 10. Lastly, incase you're feeling hopelessly nostalgic like us, feel the Bern!




All in all, it's important to show off your political values and choice, but remember to always respect other's opinions! If you're looking to get creative with your own custom car stickers, head on over to our online sticker editor where you can upload your artwork!

Get other great ideas, inspiration, and sweet deals delivered right to your inbox by signing up for our newsletter here.

For even more business branding, and life hack ideas, check us out on Facebook, Twitter, Instagram, Pinterest, Google+, and YouTube.