How to Make Your Temporary Tattoo Look Real
August 11, 2017
|
Have you ever wanted a tattoo but could never settle on an idea? Maybe you thought of using temporary tattoos but thought that they would not look quite right, or too fake. We at StickerYou have done a lot of research on our Custom Temporary Tattoos and we can help you make your temporary tattoos look more realistic!
The Tools: you will need a razor, rubbing alcohol, cotton balls, translucent powder/baby powder, finishing spray/hairspray and obviously one of our Custom Temporary Tattoos.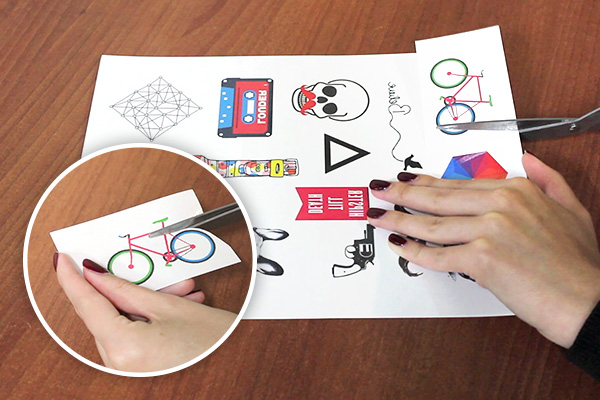 To get the most realistic look for your tattoo you will have to shave the area you are applying the tattoo. This ensures there are no hairs under your tattoo, which would be a dead giveaway that your tattoo is temporary.
After shaving, clean the area using rubbing alcohol on a cotton ball and allow the area to dry completely. This allows the tattoo to adhere to your skin properly and evenly; otherwise, the tattoo may start to lift away from the skin.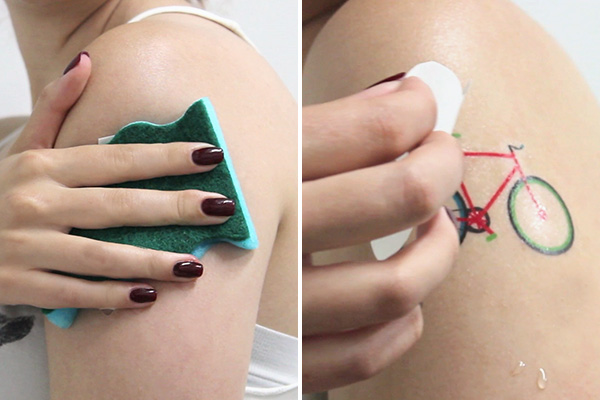 Next, wet your sponge so it is damp, not soaked. Peel the clear plastic cover off the tattoo and place the tattoo face-down onto your designated area and hold it in place with the damp sponge, applying pressure as you hold it. Follow the instructions to find out how long the tattoo needs to remain in place, anywhere from 15-45 seconds should suffice. The paper needs to be wet enough to release the tattoo onto your skin and not stick to the paper. Since the point of this article is to create a more realistic looking tattoo, the last thing you want is to tear the tattoo.
Slowly peel the paper away from your arm. If you notice any resistance then place the sponge back on top and hold it for a few more seconds. The key is to take your time so you do not damage the tattoo and have to start over again.
After you have removed the paper and your tattoo is fully adhered to your skin, dust the area with baby powder or translucent powder (found in most cosmetics stores). Translucent powder will remove the shine providing more of a matte finish to your tattoo.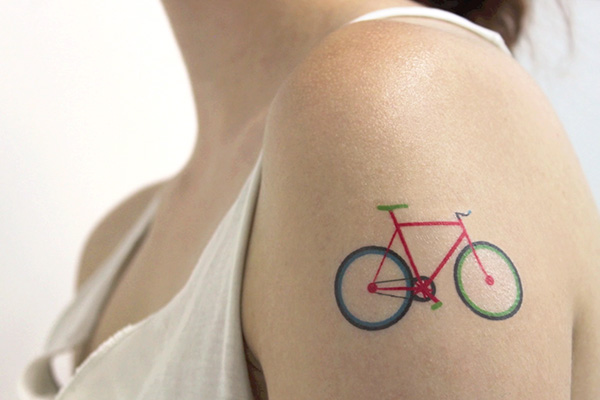 Finally, spray the tattoo with hairspray or finishing spray. You can usually find finishing spray at party supply stores and it is designed specifically for temporary tattoos. Once the spray dries you are ready to take your new tattoo on the road. This is a great way to test a tattoo to see if you want to get it permanently, or if you just want a tattoo and never want a permanent one.
Whatever the reason, by following these steps your Custom Temporary Tattoo will look more realistic and last longer.


Get other great ideas, inspiration and sweet deals delivered directly to your inbox by signing up for our newsletter here.

StickerYou blog posts are written and published by members of the StickerYou team at our headquarters, located in the beautiful city of Toronto, Canada.