Stick With Your Squad!
June 13, 2017
|
Just like you and your squad, make your bachelorette and wedding unique with StickerYou custom sticky products.
Check out StickerYou in the summer 2017 edition of Martha Stewart Weddings for great ideas on how to personalize your wedding and bachelorette party with custom stickers, labels, decals, custom patches, custom name badges and more.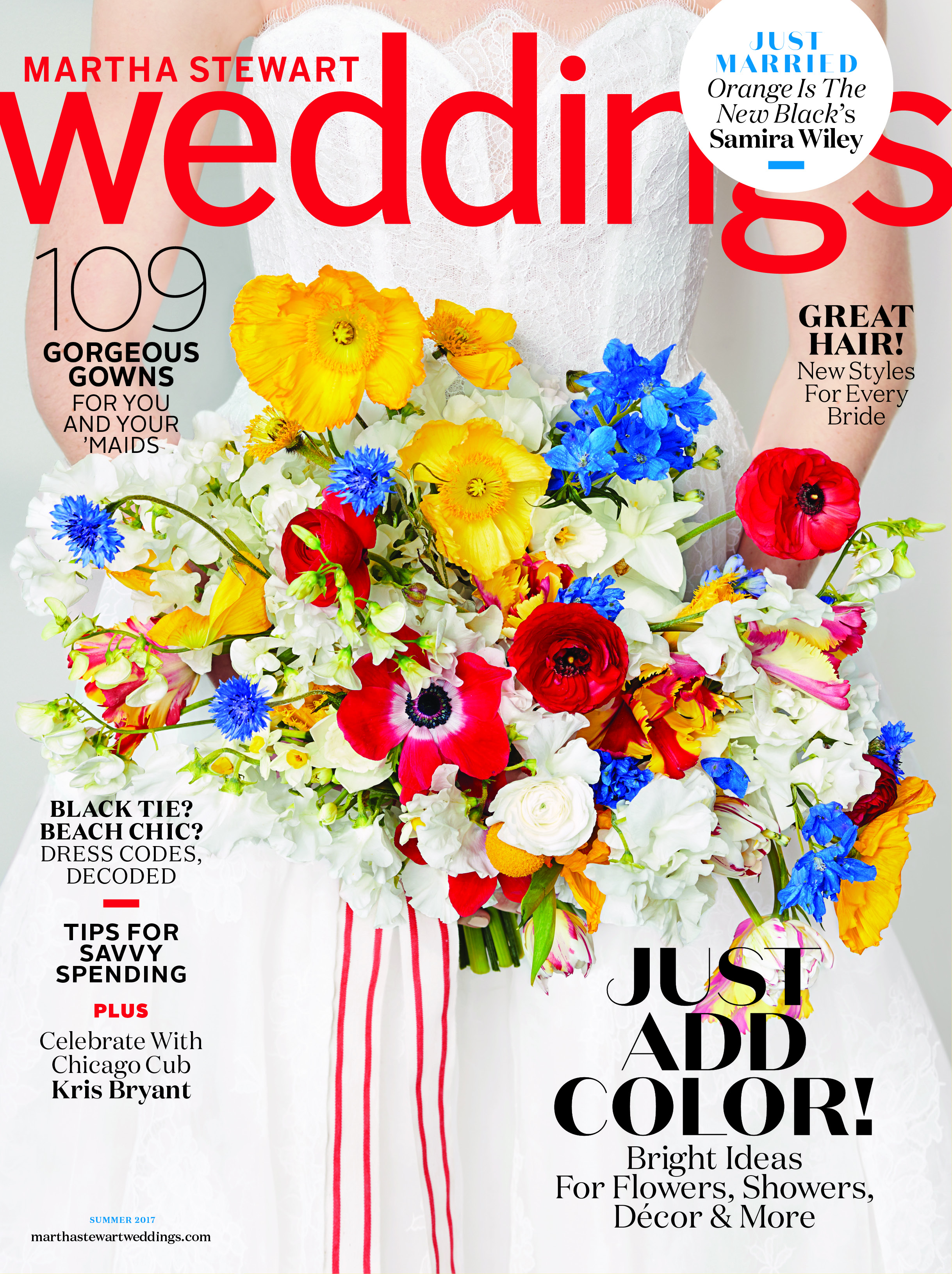 The team at StickerYou had so much fun putting together the bachelorette shoot for Martha Stewart Weddings and came up with fantastic ideas to personalize your bachelorette parties!
Iron-ons
Create unique shirts to personalize your entire wedding squad with custom iron-ons for the bride, maid of honor and bridesmaids for the bachelorette or even dressing gowns for the big day. Our iron-ons can be customized to the size, shape and design you want for all of your wedding squad.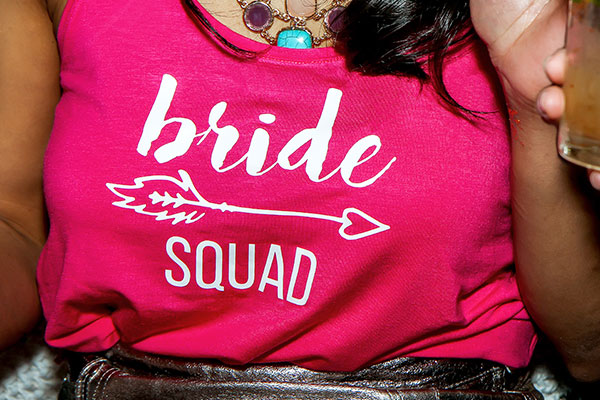 Temporary Tattoos
Our team is always looking for unique ways to use our products and here we used custom temporary tattoos to personalize sunglasses. Great for a sunny bachelorette weekend away with your squad!
A more common use - create personalized tattoos for each of member of your wedding party squad. Our online editor technology allows you to create a tattoo customized to each squad member (bride, maid of honour and bridesmaid) all on one page.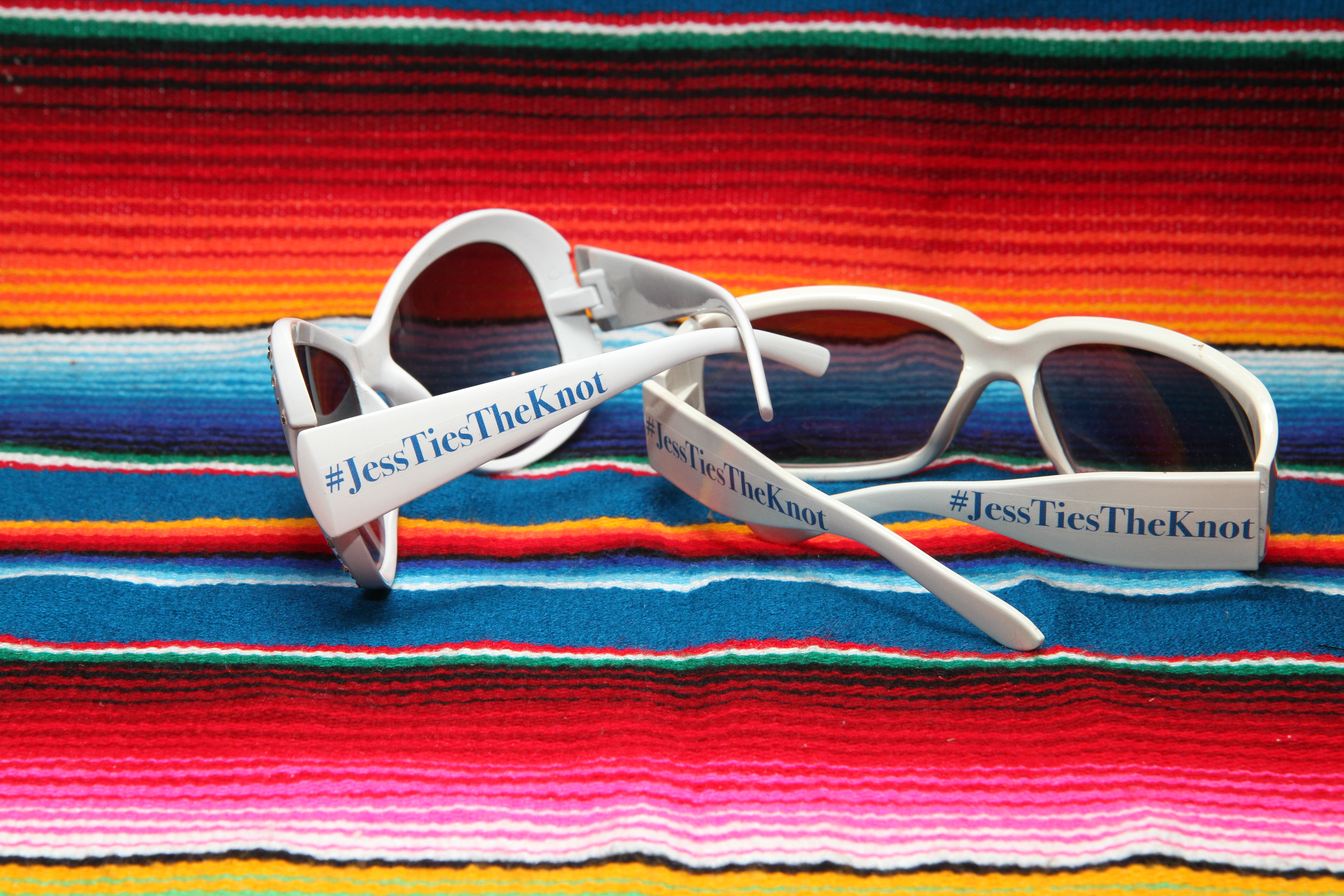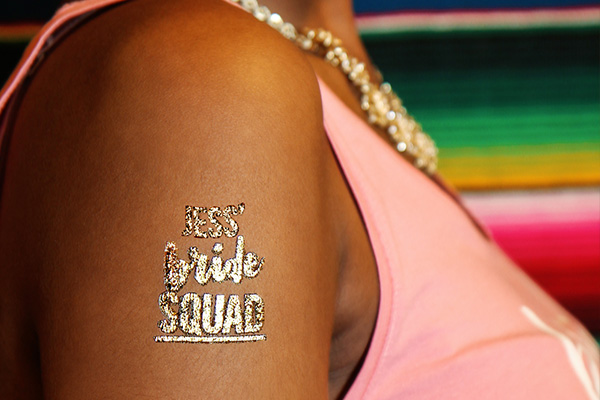 Custom Stickers & Labels
While you can see how we used custom labels and stickers to come up with great ideas to make the bachelorette party unique, StickerYou custom labels and stickers can also be used this way for great wedding day ideas! You can use them to personalize favors, table numbers, special bride and groom glasses and more. Here we used clear labels as well as white vinyl labels to create some really beautiful designs.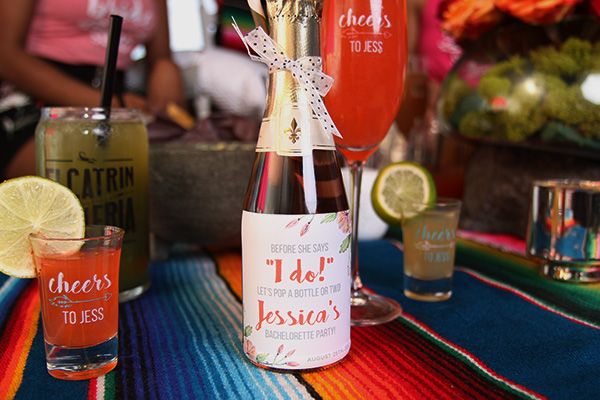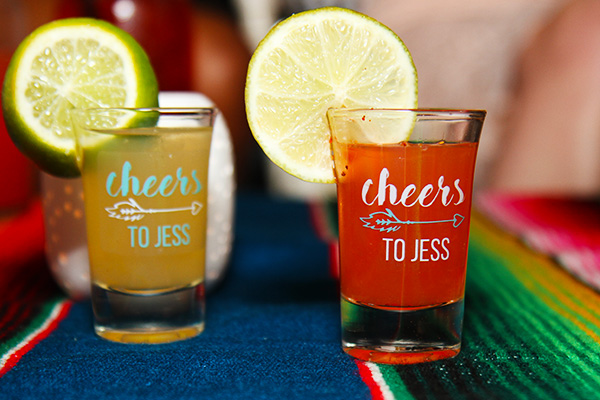 Our blog has so many great ideas to personalize your bachelorette, wedding or bridal shower and make them unique. Search wedding and you'll find blogs like this one, which has great ideas on wedding invites, save the dates, table numbers and more.
StickerYou blog posts are written and published by StickerYou Crew members from our headquarters located in the beautiful city of Toronto, Canada.
Get other great ideas, inspiration and sweet deals delivered right to your inbox by signing up for our newsletter here, or follow @StickerYou on Facebook, Twitter, Instagram, Pinterest, Google+ and YouTube.