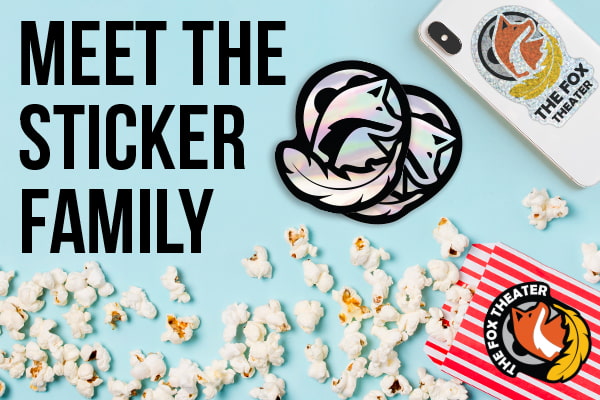 Share this post:
However you choose to leave your mark, you can feel confident knowing that we've got the perfect sticker for you. From packaging and swag, to branding and handouts, our sticker family is full of innovative materials built to bring your creative vision to life.

Explore our premium sticker materials, and find the perfect compliment to your brand and grow your business.


White Vinyl Stickers
Keep things simple with our cult-classic fave, white vinyl. This waterproof and weatherproof material has been the go-to for many, thanks to its versatility and flexibility.

This material will stay stuck on almost any surface both indoors and outdoors (for extremely rough/non-traditional surfaces, see "permanent stickers"), and will stay stuck for years until removed. Take your business or personal expression to the next level, and bring your designs to life with our simple, classic white vinyl.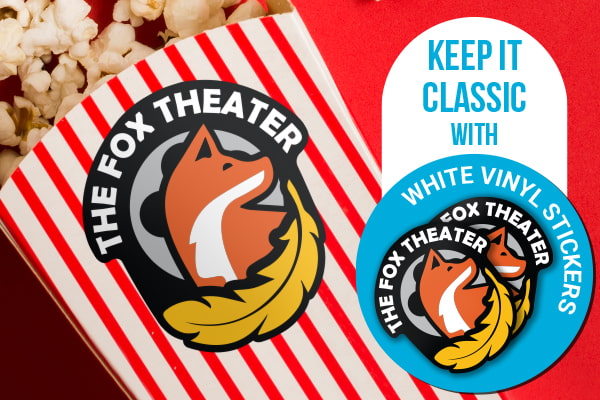 Clear Vinyl Stickers
Allow your application to shine through with our clear vinyl material. Perfect for applications where you'll be applying a sticker to an object/surface that is transparent (such as frosted or regular glass, plastic partitions, and bottles/jars).

Alongside this, clear vinyl results in a more "flush" finish that seamlessly blends into whatever you're applying it to. If you're not looking for an opaque background or finish, this is the material for you.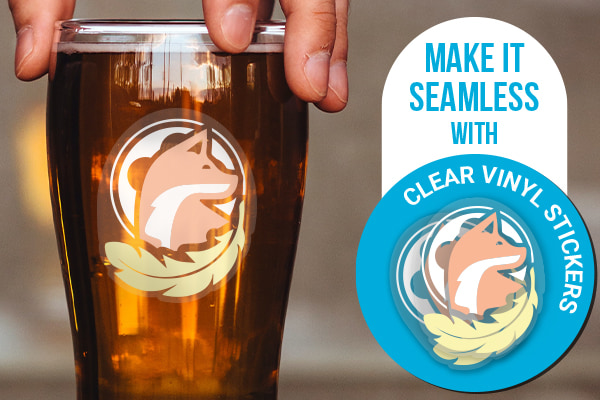 Holographic Stickers
Add an iridescent, holo flare to your artwork and designs with our holographic substrate. This material packs a punch, and is perfect for designs you'd like to show off or call attention to.

Include a holographic logo sticker with your orders to allow your customers to promote you, or swap your packaging labels for something more flashy and psychedelic - the options are endless!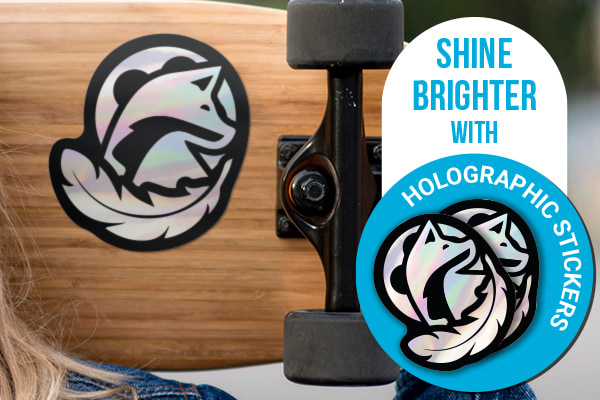 Glitter Stickers
Use glitter to spice up minimal, simple designs. Created from a high quality metalized matte vinyl, this material has a permanent adhesive built to be weather resistant for 3-5 years. Get more shine for your visuals with this light refracting material, and order in any quantity with absolutely no minimums.

If your artwork is simple (ie. mostly made up of linework, contains only a few colors, or contains a small amount of graphic elements), glitter will really make it pop. Take your logo, illustrations, or branded designs up a notch!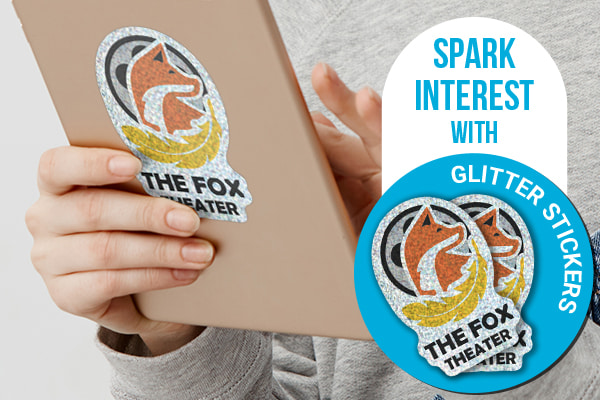 Permanent Stickers
Leverage our permanent stickers for all of your industrial, heavy-duty applications. For those situations where you really need a sticker to stay-put, our permanent adhesive is built to be waterproof, weatherproof, and extremely heavy duty.

From appliances and hard hats, to safety notices and harsh outdoor applications, this material will get the toughest of jobs done!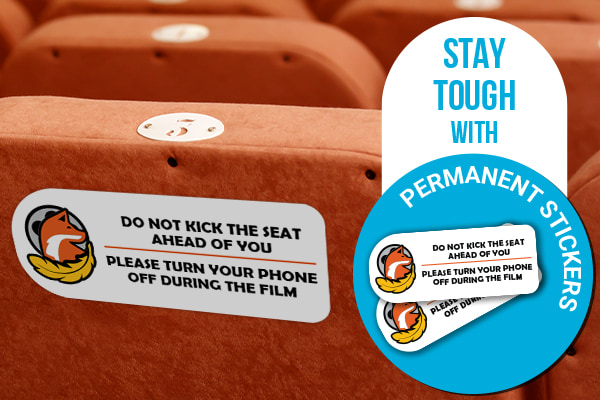 Want more great ideas and inspiration? Follow us on social, or sign up for our newsletter for amazing deals delivered directly to your inbox.
StickerYou blog posts are written and published by members of the StickerYou team at our headquarters, located in the beautiful city of Toronto, Canada.