StickerYou in New York
September 29, 2017
|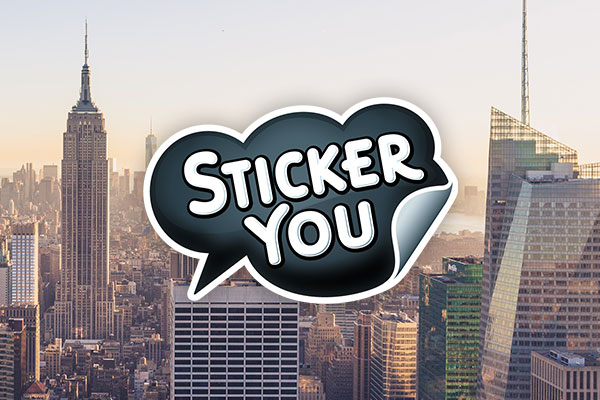 We decided to take a trip to NYC this year to hand deliver some packages and hand out free stickers, and we made note of some of the things we experienced while driving around in our Sticker-Mobile. Toronto may have a lot in common with the city that never sleeps, but we learned quickly that despite our similarities we are still very different.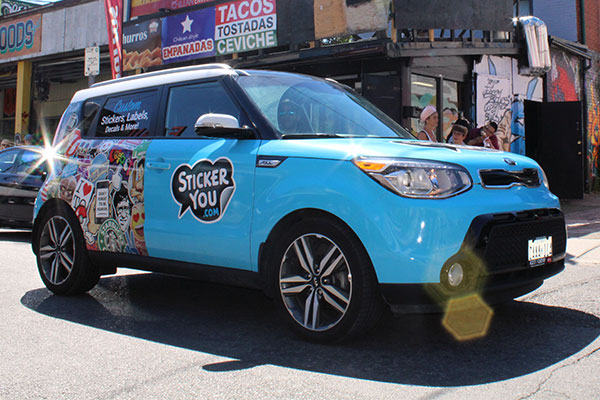 "As a Torontonian coming to New York it was immensely intimidating with such a large amount of people in such a dense area. The loud trains and the constant horns really made it feel like it was going to be an overwhelming week. I wasn't sure that I was going to fit in with the rest of the crowd; however, by only the second day I felt that I was welcomed with open arms no matter the context. People walking by would run up to the windows asking for stickers or how to get them and when they realized that my intention was to hand out free stickers we saw the biggest smiles. Even when I would park the car and only had a StickerYou shirt, I was still approached by New Yorkers wanting some free stickers!"
"It really felt like I was exchanging stickers for a friendly conversation. It seemed that everyone I bumped into had a story to tell; I met a baker who wanted labels for their products, graffiti artists who wanted a way to get their name out there, and so much more. I was surprised that there were so many people out there who are trying to make something from nothing, and using stickers to get their ideas off the ground."
"I realized quickly that New York is the epicenter of niche trends. New Yorkers are extremely in-tune with culture and trends; it is the perfect place to carve out a spot for yourself and make a name. Even people who had no interest in stickers still wished us luck and success. New Yorkers were very open to stop and chat even if it wasn't business related, this was especially true in Brooklyn."
We want to say a big thank you to all of the New Yorkers who made our team feel welcome and give them an experience they will never forget. We are already planning our next trip so be on the lookout!


Get other great ideas, inspiration and sweet deals delivered directly to your inbox by signing up for our newsletter here.

StickerYou blog posts are written and published by members of the StickerYou team at our headquarters, located in the beautiful city of Toronto, Canada.