Together We Can #StopTheSpread
April 28, 2020
|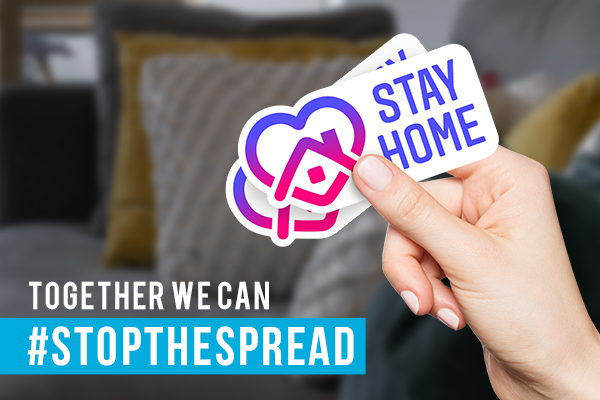 Share this post:
While the current times have kept us apart, working together to help #StopTheSpread is more critical than ever. If we can encourage everyone to take small, mindful actions that prevent the spread of this virus, we can work collectively to bring an end to the pandemic.

Times may seem tough, but it's remarkable to see the efforts individuals have made to promote a positive message, lift spirits, and put us on the track to success. In order to empower us to keep our communities safe and our mindsets optimistic, we've come up with some novel ideas on how to help kick Corona to the curb.


Inform customers about your new hours of operation
In light of this pandemic, most businesses have had to change their hours of operation. If you aren't currently closed, you may be leveraging restricted or periodic open times. Creating custom vinyl lettering for your storefront or windows is a great way to communicate your operational hours, and will help deal with the influx of calls and messages you're getting about them! If you have a Google location set up for your store, updating your hours there will also help keep people in the know.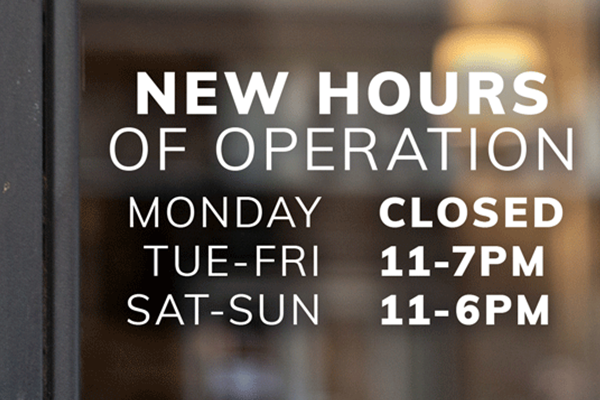 Spread calm vibes in times of fear and worry
Let's face it, times are tough and a little bit worrisome right now. That being said, it doesn't always have to be so serious!

The "Keep Calm and Carry On" has been a famous slogan ever since it was adopted during World War II, and there are still spin-offs happening to try and lighten the mood during chaotic times. Keep calm.. And wash your hands! Wall decals are a fun way to spread messaging and embellish your wall with a motivational reminder.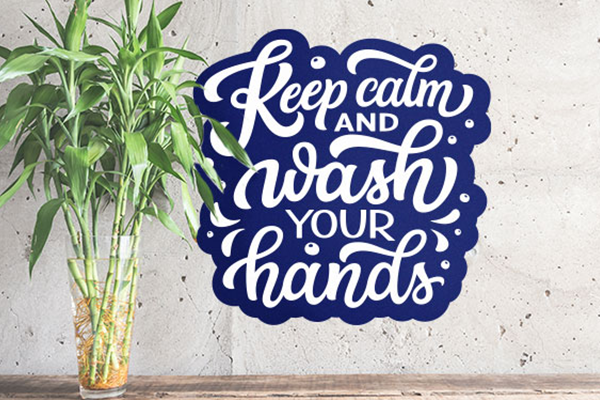 Show solidarity and respect for the frontline workers
Health care and medical workers are the true superheroes when it comes to dealing with this pandemic. More than anything, we should be mindful of them, and pay our respects and best wishes as much as possible.

Stickers are a great way to spread positive messaging - you can hand them out, or slap them on your personal belongings to show your support!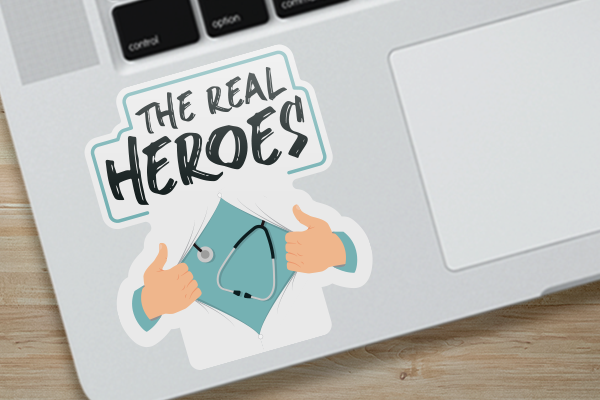 Wear your heart on your sleeve
Custom apparel is always fun to make, especially if you know it's for a good cause that will positively impact the people around you. If you wear a work uniform, why not stylize it with some inspiring messaging? Patches are an awesome way to breathe life into otherwise boring clothes - so get out there and reinvent your wardrobe!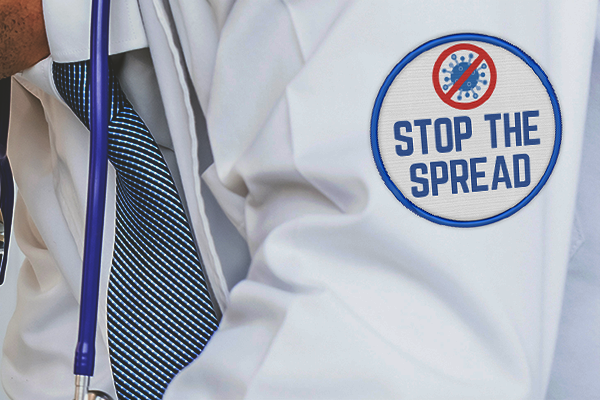 Encourage distanced and contact-free transactions
Many individuals that work in essential industries still need to work and interact with people, regardless of the recommended isolation. This makes it crucial to follow safety guidelines while at work, and encourage others to also do the same.

If you order products for your business or service, it's a great idea to hang an outdoor decal outside your facility, letting delivery people know that they can leave your packages at the door. This keeps everybody's safety in mind, and limits social interactions.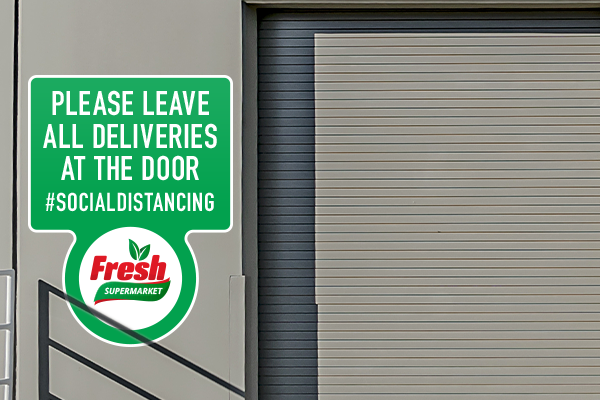 Create custom packaging for your essential products
Many manufacturing businesses have switched up their production lines to accommodate the huge influx of demand for essential products. Not only this, but many people have begun DIYing their own products, such as hand sanitizer and face masks. We make it easy to package and brand these products with our roll labels.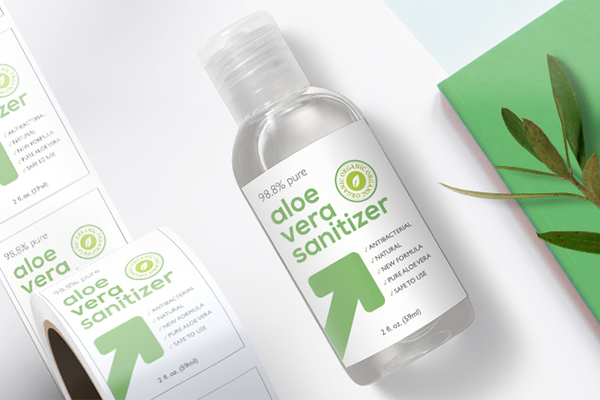 Want more great ideas and inspiration? Follow us on social, or sign up for our newsletter for amazing deals delivered directly to your inbox.
StickerYou blog posts are written and published by members of the StickerYou team at our headquarters, located in the beautiful city of Toronto, Canada.