Turn Your Travel Memories Into DIY Projects
January 14, 2020
|
Share this post:
With the new year having just came around, many of us travelled and had amazing experiences over the holiday season. Whether you visited a new destination, hosted a potluck with your friends, or simply spent time with the loved ones in your life, you most likely made some memories that you'd like to carry with you for many years to come. With this in mind, we have brainstormed some awesome ideas to turn your memories and photos into custom DIY projects, that you can use to decorate your place or gift to your friends!


Print your photos as stickers for a scrapbook
Scrapbooking is a classic way to get crafty with your travel memories, stemming from the days of film cameras and polaroids - but now that most of us have and use our smartphones abroad, what do we do? Ensure your photos are never lost in your camera roll, and print them as stickers! You can customize individual white vinyl pages with different photos, shapes, sizes, and create the perfect array of memories to place into an empty booklet or scrapbook. Using our Sticker Maker, you can create heart, star, circle, and even completely custom shaped stickers for your DIY project.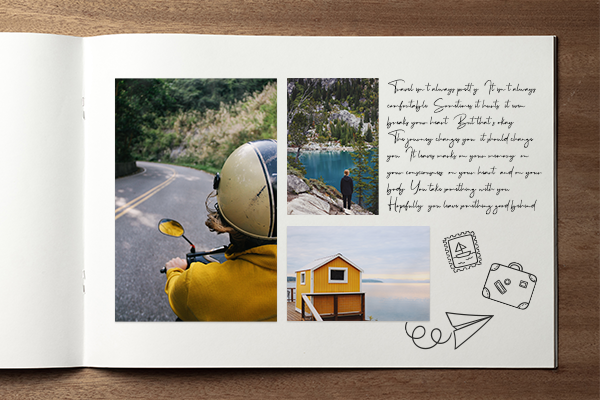 Create custom memory pillows of your favorite snaps
Pillows are often the statement pieces of rooms, and are a simple way to add some vibrancy and expression without being too loud. This is a great opportunity to create some memory pillows, and turn your photos into conversation pieces! Simply print the photos you like as iron-on transfers (this can be whatever size you like), grab some smooth or plain pillow covers, and get to work! In a few minutes, you can create custom pillows to deck out your crib or the crib of those you travelled with!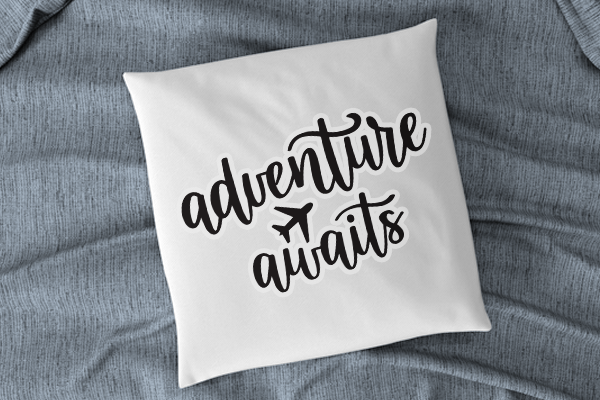 Make a custom wall decal of your travel destinations
Wall decals are an excellent way to look back on your travel accomplishments, and also plan for the future. There are many cool ideas you can leverage in order to create the perfect decal for you. You may choose to print a black or single color world map, and fill in areas as you travel to them, or print a full color map, and instead to use pins to either mark your past or future travel plans. At StickerYou, the sky is the limit in terms of your creativity and personal expression, so feel free to reach for the stars! If you're looking for a decal that is custom-cut, or requires an intricate shape, you can send your artwork to Support@StickerYou.com to get a quote and digital proof of your artwork.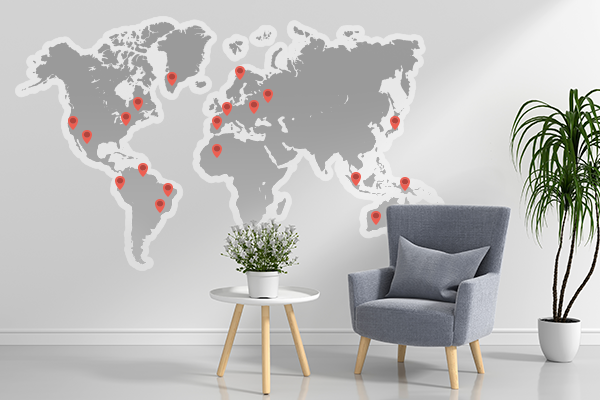 Adorn a jacket with your besties and loved ones
DIY jean jackets are a timeless statement that have travelled throughout fashion eras. From bleaching and dyeing, studding and bedazzling, ripping and sewing, there's unlimited ways you can customize jean jackets to be perfectly unique and you. Another great way to achieve the DIY jean jacket look is to create custom patches with the photos from the travels. Photos from your plane window, a landscape shot of the beach, or a selfie with your group will all print excellent as canvas patches! You can choose to iron them on, sew them on, or both for added durability.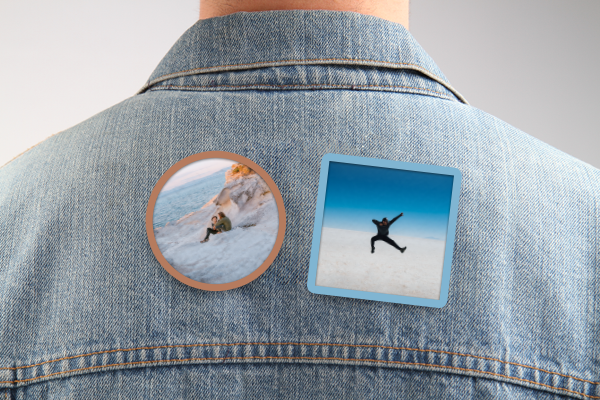 Surprise your squad with temp tats of your good times
Temporary tattoos are always a hit when it comes to party favors and tokens of appreciation. Relive your fondest travel memories, and create some custom tats to commemorate your travels. With no minimums in terms of order size, you can order a single page of tattoos, so you don't need to break the bank and buy bulk. You can even experiment with different sizes and designs on the same page, so feel free to personalize each one for your friends or family!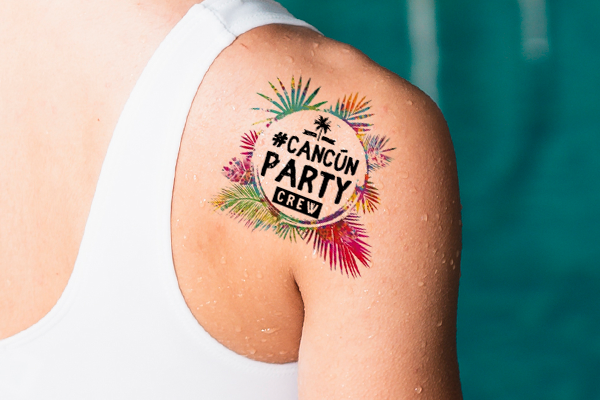 Want more great ideas and inspiration? Follow us on social, or sign up for our newsletter for amazing deals delivered directly to your inbox.
StickerYou blog posts are written and published by members of the StickerYou team at our headquarters, located in the beautiful city of Toronto, Canada.