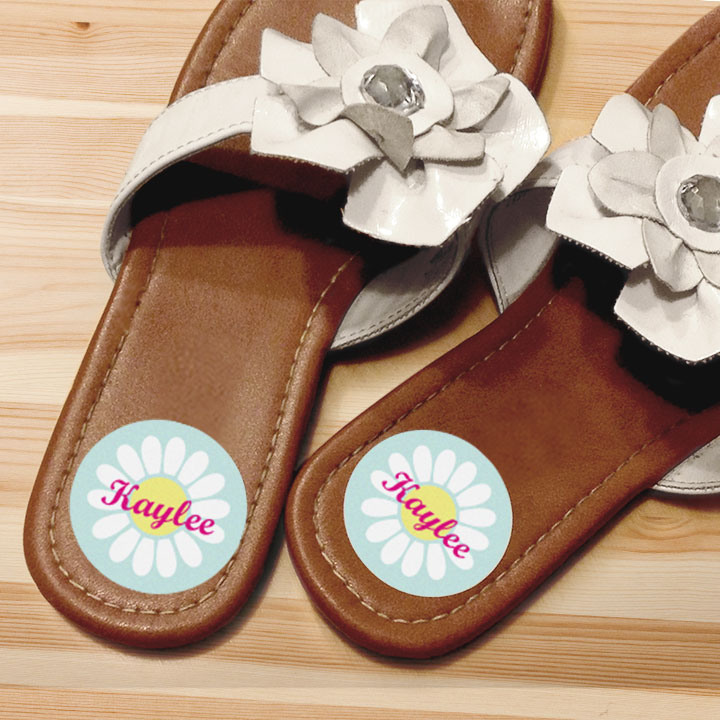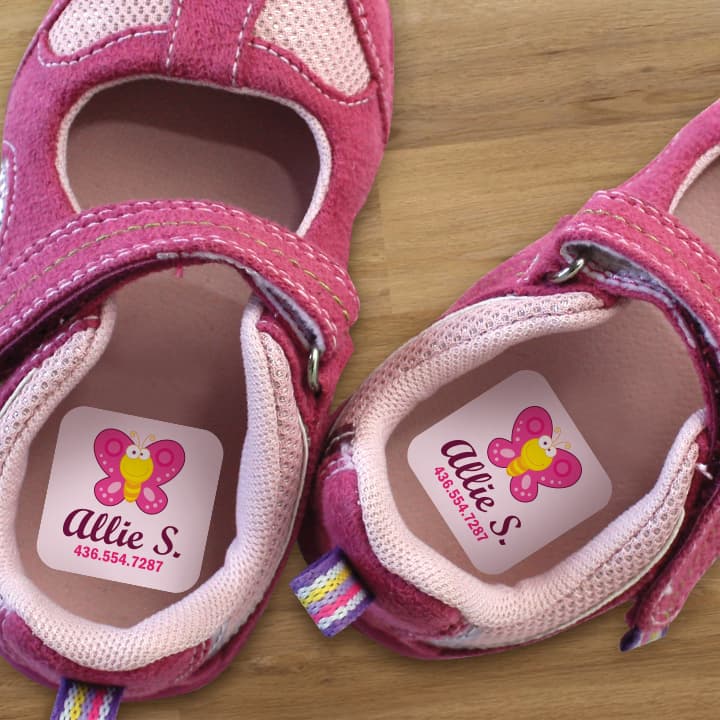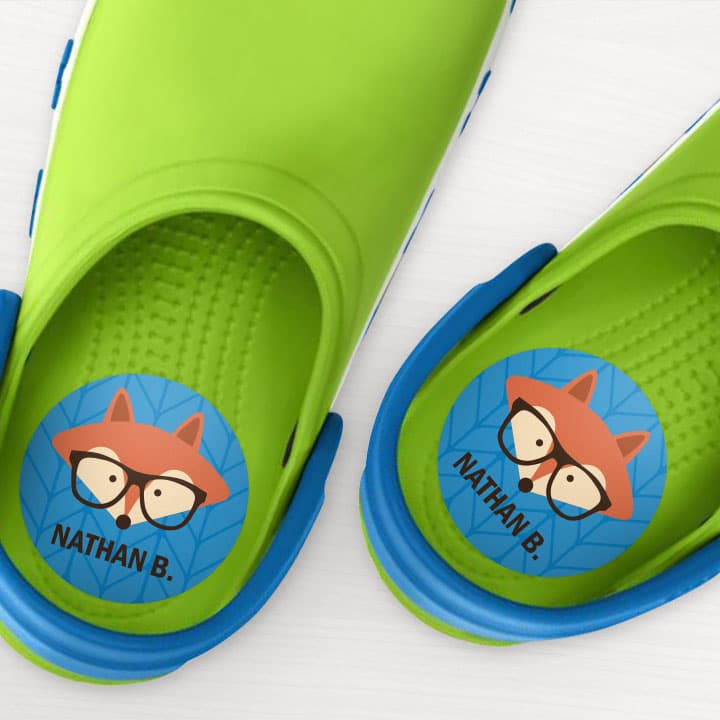 With super-sticky adhesive, Shoe Labels are perfect for labelling insoles of your child's shoes. These scratch-proof, water-proof, UV-proof, fade-proof wonders can be fully personalized with fun images and your child's name, just like all our other kids stickers and labels!
$14.99
for 1 page of labels
Learn More
Learn More
---
Reviews (152)

9/4/2021

5/19/2021
Great print and label quality! Love to recommend to friends!

1/19/2021
Nice product.we liked it.

9/13/2020
Was super happy with the stickers I received! They were great quality and stuck well on my daughter's shoes, bookbag, hat and lunchbox!

9/6/2020
The vinyl stickers I get to identify my daughters' school stuff are amazing. My first order was about 7 years ago and I just now had to reorder stickers for my daughters. I have used them on everything from lunch containers, umbrellas, cases, shoes etc...they stay on, even after daily washings and come off so easily when you need them to. Highly recommend.