The ABC's of Back-to-School
July 30, 2015
|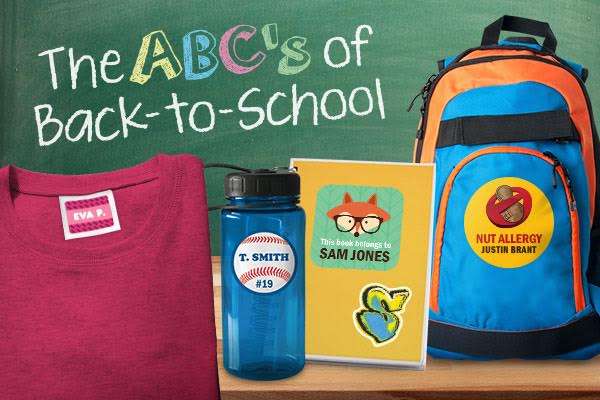 We all wish summer could last forever. You're off having all your fun in the sun and then before you know it, it's that time of the year again to switch out our bathing suits for backpacks. Don't let the end of summer get you down! StickerYou's ABC's of back-to-school will help you send off your little ones to school in style with custom kids labels.
With no minimum orders (yes, that means you can even order one label if you want!), affordable pricing, and contour die-cutting technology, you can order your child's back-to-school ID labels at any size, any shape, and any quantity through our online sticker editor platform. You and your child will even have fun customizing your labels! We promise.
Agenda
Backpack
Crayons
Dictionary
Eraser
Footwear
Glue
Highlighters
Index cards
Juiceboxes
Kindergarten
Lunchbag
Markers
Notebooks
Optimism
Pencils
Quizzes
Ruler
Scissors
Tape
Uniform
Veggie snacks
Waterbottle
X Cross walk
Yearbook
Zipper pulls
For an awesome back-to-school promotion discount, check out our video below and enter the discount code at checkout. Have a great school year from your friends at StickerYou!