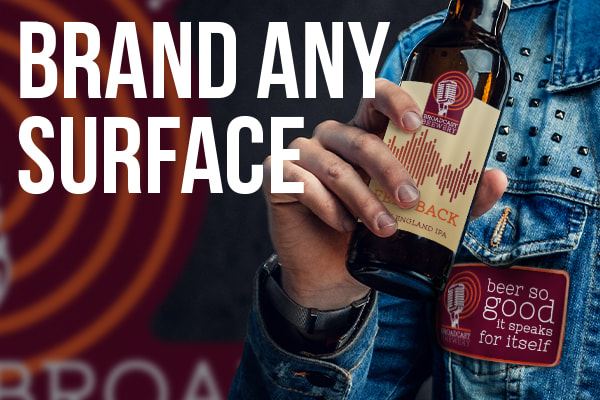 Share this post:
No matter the surface, our arsenal of products are here to make your branding seamless and stress free!

Get the one-up on your competitors by incorporating branding into your core marketing strategy, and solidify your brand identity every step of the way.


Welcome your customers into your storefront with wall decals, and establish your branding from the get-go
If you're not leveraging decals to solidify your branding at the first interaction consumers have with your business - you're missing out! Whether you're just looking to display your logo, social widgets, a marketing sale/promotion, or your company tagline - the ways in which you can use decals to your advantage are endless.

Built for any flat and smooth indoor surface, these logo wall decals are incredibly easy to apply - and can be removed without causing any damage or residue on the surface below. Take advantage of all of the free real estate you have in your storefront, and think decals!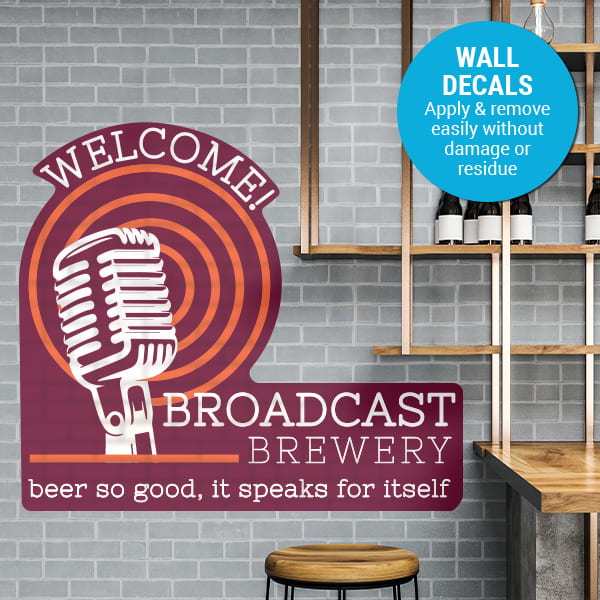 Revamp your product packaging with our wide-variety of roll label materials
Our roll label materials are here to elevate your packaging game. Choose from an array of substrates, built for virtually any packaging situation - from clear vinyl and durable white vinyl, to gold/silver foil and eco-safe, you're in the driver seat when it comes to amplifying your strategy.

Our roll labels are available in quantities as low as 250, making them a viable option even when considering packaging for a smaller run-size. If you're looking for a quantity much lower - our custom stickers can achieve the same effect with absolutely no minimums!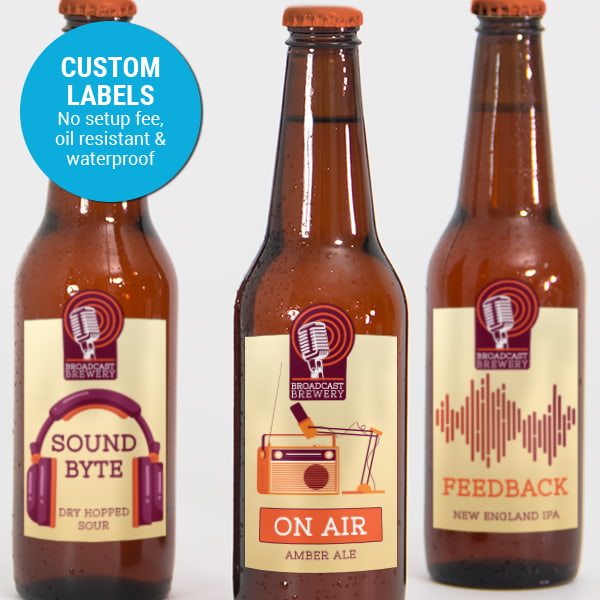 Add some personality to your employee apparel using custom patches
Ideal for clothing, canvas, luggages, uniforms, athletic gear, and so much more - custom patches are your solution for adding your customized branding to so many aspects of your business. Our custom patches are durable, machine washable, and include a merrowed edge available in a wide variety of thread colors.

If your business is attending or hosting any meetings or gathering - patches are a great way to establish your brand presence, without having to invest in full uniforms for each employee. Transform a generic tee or sweater, and brand it in seconds!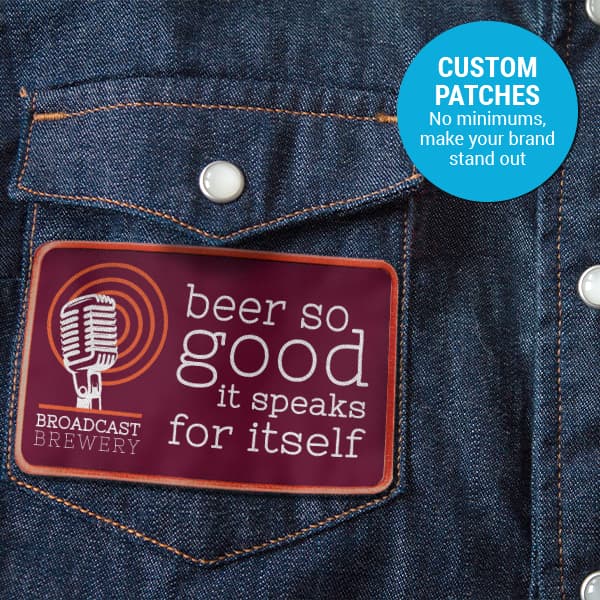 Leverage swag stickers to let your fans advertise for you
Stickers make the world go round - in fact, they often travel the world with your customers. Get your branded message out there, and catch the attention of the general public with stickers! Create branded swag to give out with purchases, and allow your customers to stick them anywhere.

Our custom stickers are available in an array of different material finishes, and can be ordered in any quantity. On top of this - they're waterproof, durable, and dishwasher/microwave safe, so rest assured they'll be sticking around once applied!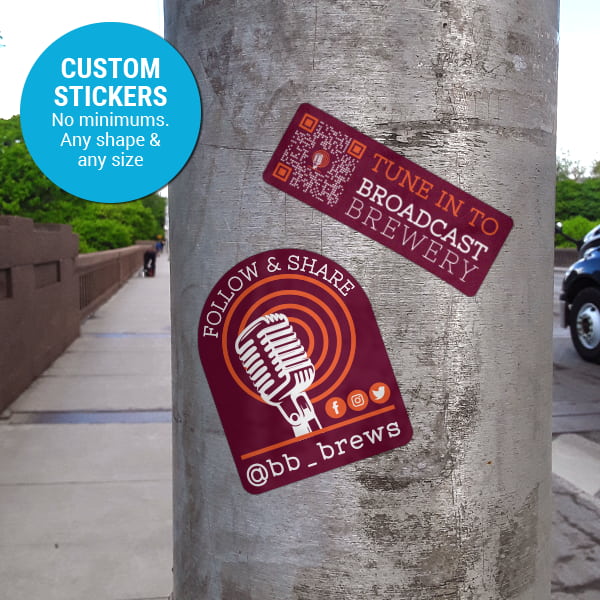 Guide traffic into your storefront with street decals incentivizing in-person visits
If your business has a physical location - your audience (and potential customers) may not be aware! Consider guiding the general public with street decals that feature navigation arrows and directions, allowing people to easily come interact with your business.

These decals can be applied to many outdoor surfaces - such as sidewalks, roads, and paved walkways. Alongside this, they're laminated and slip resistant to withstand pedestrian and vehicular traffic, making them perfect for outdoor marketing, events, and general signage.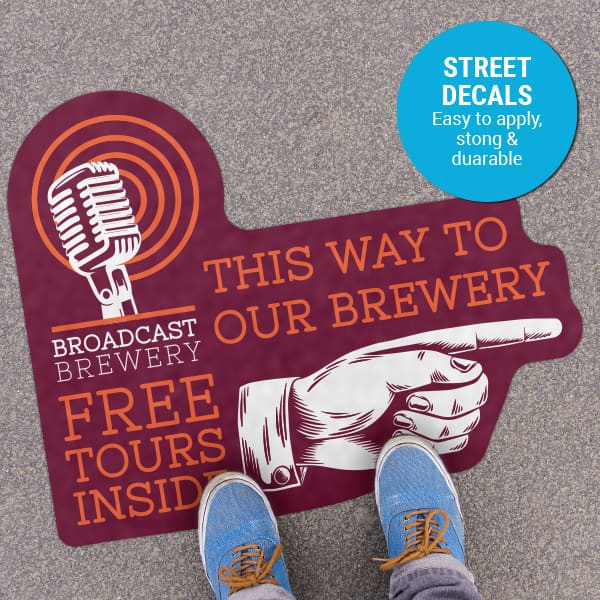 Want more great ideas and inspiration? Follow us on social, or sign up for our newsletter for amazing deals delivered directly to your inbox.
StickerYou blog posts are written and published by members of the StickerYou team at our headquarters, located in the beautiful city of Toronto, Canada.