How to Retain and Celebrate Your Customers
May 18, 2021
|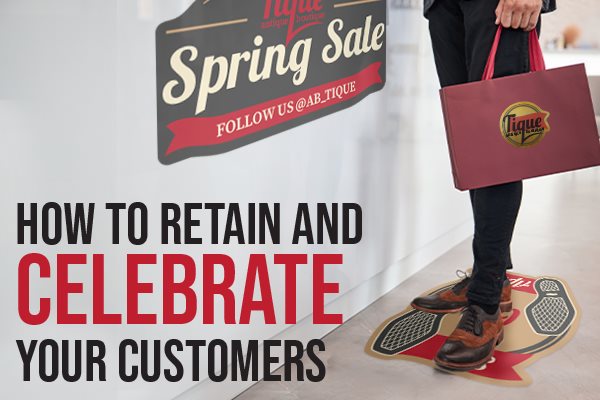 Let's face it, your competitors move fast, which means you should too! Amidst these times of distancing and limiting social contact, retaining and celebrating your customers is a huge priority.

Give your branding, signage, and packaging a jaw-dropping makeover, and peak some interest with innovative and cutting-edge design. Today, we'll showcase some custom products you can leverage in order to get your brand identity on-point, and keep your customer satisfaction in the forefront.


Social distancing decals, but make it fun
Keeping your customers safe, and making them comfortable in your atmosphere is crucial. Let them know you care, and proudly display your safety protocols by creating some fun and unique social distancing decals!

I think we speak for all of us when we say the standard, circular social distancing decals have become less than exciting. Spice it up, and make safety enjoyable with some customized designs. Get creative by incorporating your slogan, your product, or your logo into the decal, and generate brand awareness while promoting well-being.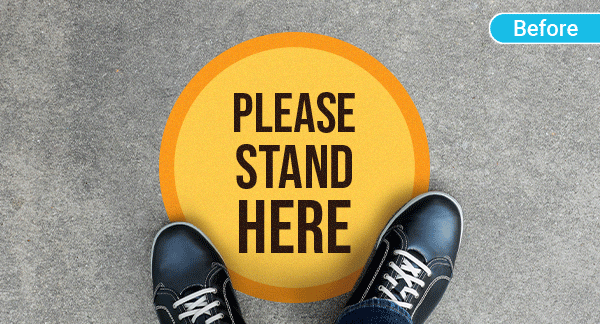 Thank your customers for their loyalty using customized swag
Letting your customers know that you appreciate their business will make their decision to continue supporting your company that much easier. Create some highly personalizable thank you stickers swag, in any shape you'd like, with no minimums! You can give out these stickers with purchases, allowing your loyal customers to rep your brand wherever they go.

If you'd like to step it up a notch, check out our flashy, premium materials like our holographic and glitter die-cut singles - your logo will be turning heads wherever it goes!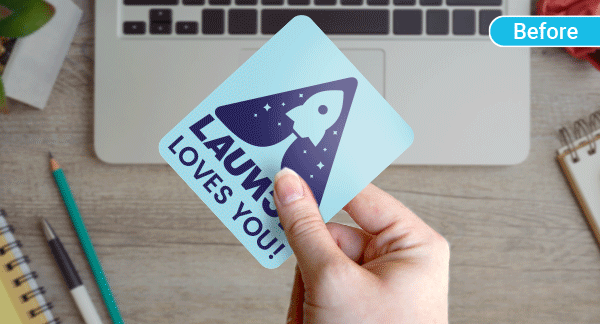 Get your branding on point with magnetic badges
Give your store uniforms and apparel the makeover they need with our custom magnetic badges. These badges can be contour die-cut to the shape of your logo, or whatever you'd like, giving them a luxurious, durable finish. They also feature strong magnetic backing, as opposed to pins, so they won't damage or leave any holes in the shirts you apply them to.

These badges can also be ordered in any quantity, making it that much easier for you to personalize each badge to your various employees - or, leave the names blank and put a sticker overtop to make them reusable.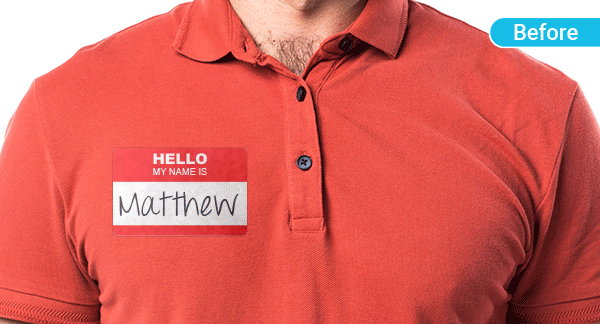 Promote your small business hustle by leveraging static clings
When it comes to marketing messaging and communicating with your customers, static clings are an incredibly versatile solution. Put your logo, alongside your social media handle, upcoming or current sales, or info about your loyalty program on a cling.

Unlock the ease of use of applying and removing it wherever applicable! You're free to reuse your cling as many times as you wish, as they do not use any adhesive to adhere (just good ol' electricity). This is a great way to take advantage of your window space, and capture bypassers and traffic that walk by your store, but may have not entered.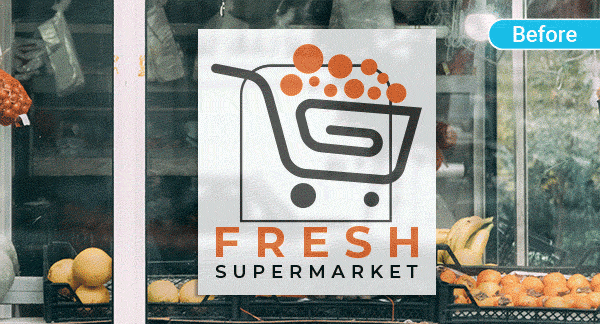 Use decals to extend your customer relationships
Got an influx of customers due to a sale or exclusive event? It's always a good idea to follow-up with your customers, and establish a form of long term communication with them. This is where decals come in handy! Generate a QR code to include on your decal, allowing customers to scan with their camera, and go to your destination URL.

This could be a link to your newsletter sign-up, preferred social media platform, or information about your next event. Use digital networking to your advantage, and establish a relationship that extends beyond a one time purchase!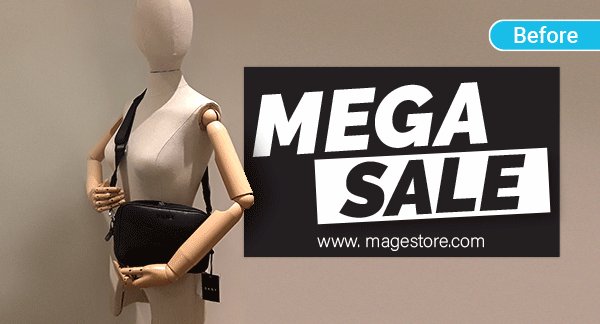 Want more great ideas and inspiration? Follow us on social, or sign up for our newsletter for amazing deals delivered directly to your inbox.
StickerYou blog posts are written and published by members of the StickerYou team at our headquarters, located in the beautiful city of Toronto, Canada.