Find Your Sign
August 17, 2021
|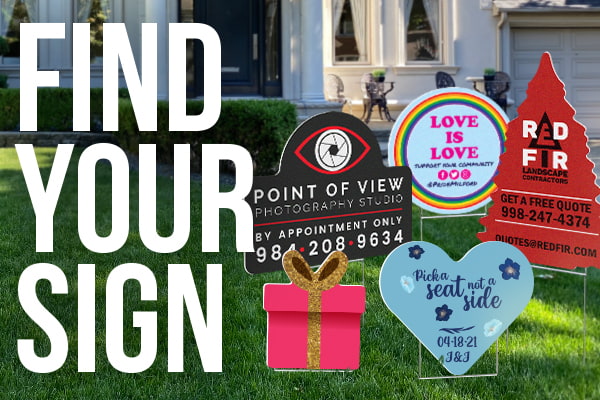 Share this post:
No matter the occasion, our newest product, Custom Yard Signs are here to ensure success. From boosting awareness about your business or event, to showing your support for social causes and elections, leverage our yard signs to take it to the next level.

Regardless of your industry, we offer a huge variety of predesigned shapes, so you're sure to find the perfect one for your needs. On top of that, you also have the option of ordering your own customized shape (see guide here)! Get inspired by some of the countless ways you can use this awesome product:


Real Estate
Stand out from your competitor's "For Sale" and "Sold" signs by adding a premium, personalized element to your own signs. Generate excitement and buzz about your properties and business, and turn heads by showcasing something unique and unconventional!

Completely customize the front and backyard of your sale units - feel free to make each one different, as we have absolutely no minimums. On top of that, you have the ability of printing in full color, on material that is outdoor durable, and scratch and fade resistant.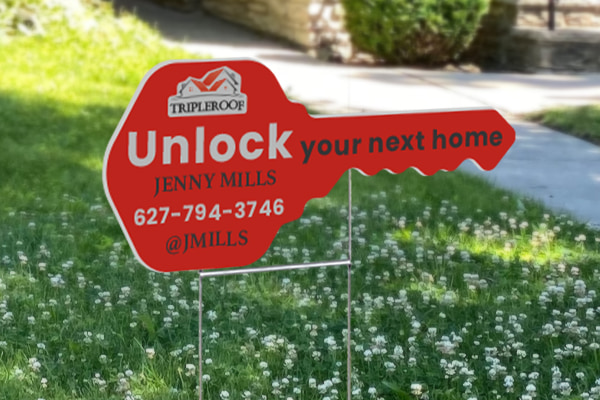 Graduation Celebrations
Got a big party or celebration coming up? Celebrate, in style! Our yard signs are the perfect accessory for your parties. From guiding your guests, to celebrating yourself or a loved one, our signs are here to make this day extra special.

Get creative and add a personal flare, such as a graduation photo or baby photo, as well as some directions to where your gathering is taking place. Amp up the party atmosphere, and make it one to remember!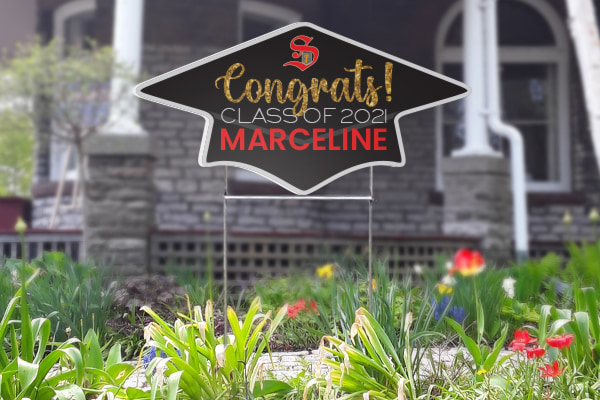 Weddings, Anniversaries, and Baby Showers
Let's be honest, planning a party can be stressful - especially when it comes to guiding your guests, and giving directions to your party spot. Save yourself the manual labor and stress, and keep the flow of traffic efficient with our yard signs.

From weddings and anniversaries, to baby showers, and even birthday parties, our premium signs are here to tie your party together. Choose from a plethora of party themed shapes, catered to the special day you're celebrating.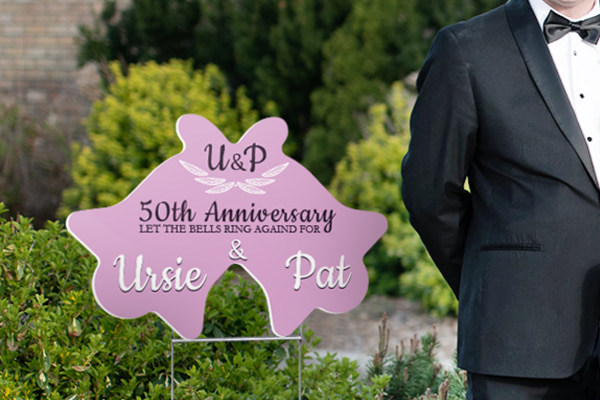 Contractors
Call attention to the services you offer, without having to invest in marketing and advertising. Our yard signs are the perfect solution to help you advertise and generate more leads, without blowing your budget.

Ditch the generic, lackluster signage, and create some customized signs that are sure to boost your biz. Thanks to their outdoor durability (our signs are made from 4mm corrugated plastic), they're perfect to put up at any site you'd like, and will stay put until removed. We guarantee you'll be turning the heads of bypassers, and getting people interested in your hustle.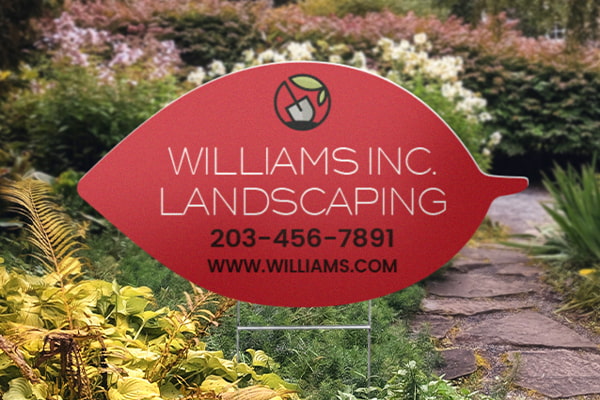 Social Causes
Got a cause you're passionate about? Call attention to it with yard signs. Whether you're raising awareness for an upcoming election, calling attention to the climate crisis, or fighting for equal rights, yard signs are the perfect way to campaign for your cause.

Create customized signs for your front yard, business location, or anywhere you'd like to promote - they'll continue to build awareness, without having to lift a finger. This is an excellent strategy for letting your community know what you or your business is fighting for, and building relationships with your audience.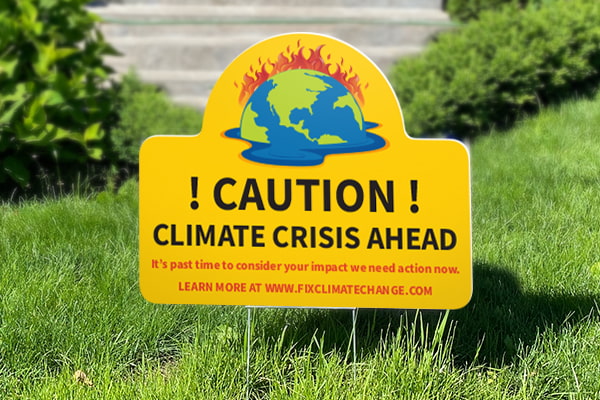 A Closer Look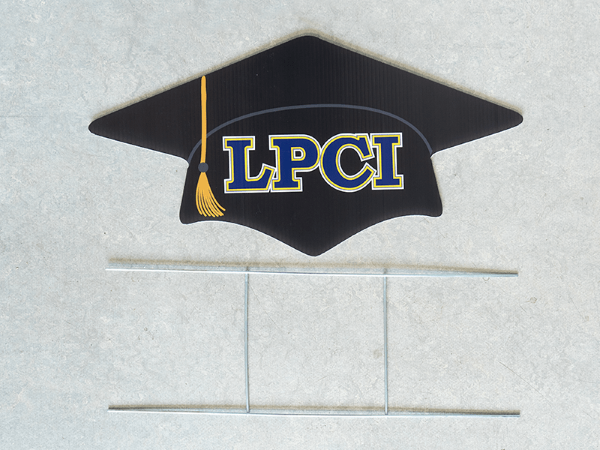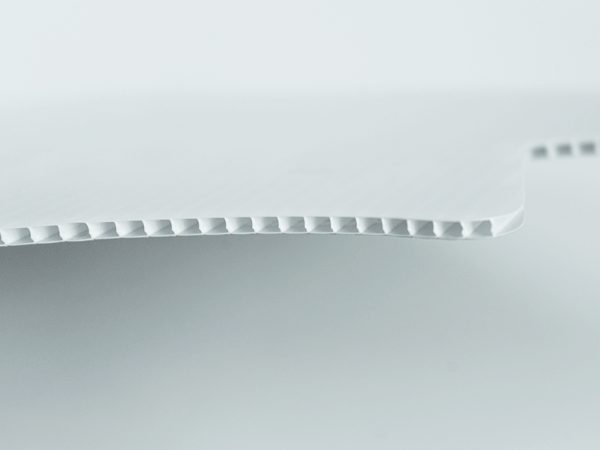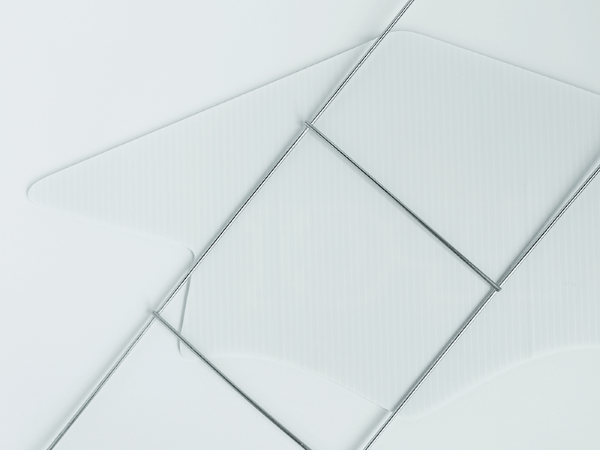 Want more great ideas and inspiration? Follow us on social, or sign up for our newsletter for amazing deals delivered directly to your inbox.
StickerYou blog posts are written and published by members of the StickerYou team at our headquarters, located in the beautiful city of Toronto, Canada.