5 Scary-Good Halloween Preparation Ideas
October 13, 2021
|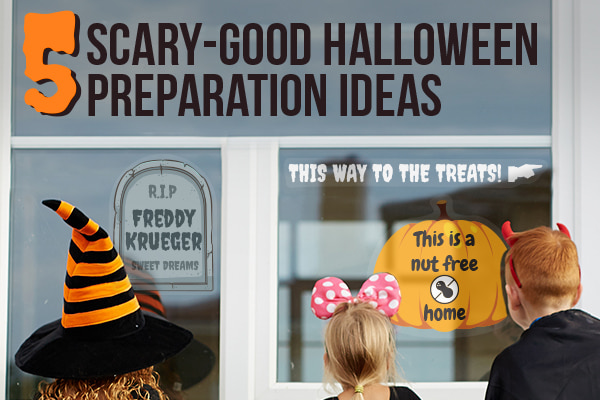 Share this post:
It's that time of the year again! This month, we get to embrace the scary and haunted side of our lives. At StickerYou, we pride ourselves on our ability to offer completely customized products - meaning, we're your one-stop-shop for all of your Halloween branding products.

As you gear up to decorate your home, and put on your fave costume, check out these life hacks we've assembled to ensure this year is your best one yet!
Create Haunted Decorations with Yard Signs
Deck out your front lawn, and give it a complete overhaul with our
yard signs
! Create die-cut signs, shaped like various Halloween themed objects - from tombstones and ghosts, to zombies or skeletons. Our yard signs are printed on durable corrugated plastic, meaning they'll last you for years to come.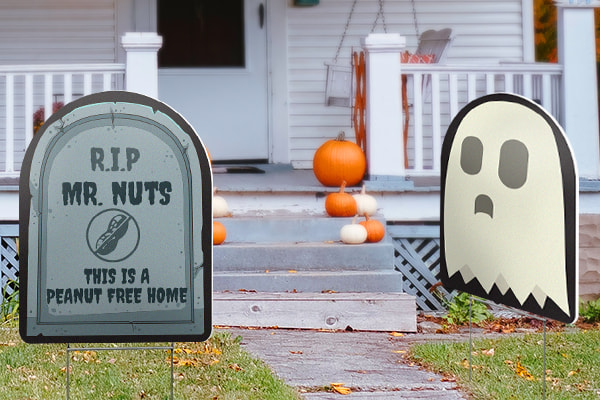 Accommodate Food and Dietary Restrictions
Kindness goes a long way - especially for kids that may have food restrictions and allergies. Consider making some
floor decals
to place outside your home, letting parents know what you're offering this year. For example, having small toys or non-food treats is always a good idea, alongside peanut free options!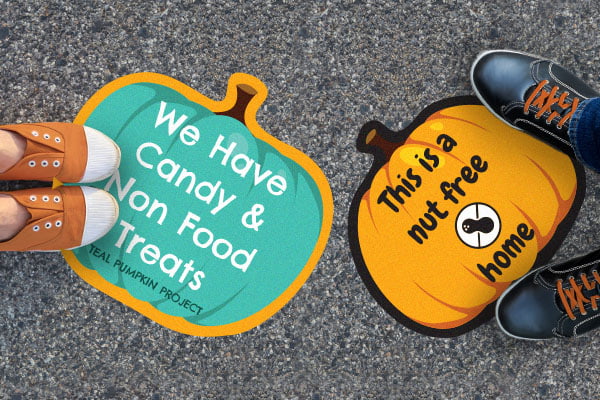 Turn A Plain Outfit Into A Costume
Looking for a last minute or simple, no-fuss costume? Using our
iron-ons
, you can transform any of your plain apparel into an easy and quick costume! Turn an orange shirt into a jack-o-lantern, print your favorite superhero logo, or pay homage to Squid Game with a quick track suit DIY. Halloween costumes don't have to be complicated!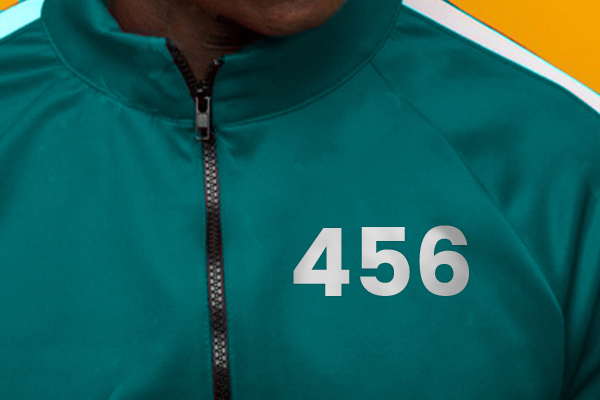 Go Crazy With Stickers
Using our
Sticker Maker
, you're free to create customized sticker pages, filled with as many different designs as you'd like! Stickers are an awesome way to take your costume to the next level, and will stay stuck on any flat surface. The sky's the limit when it comes to what you can decorate.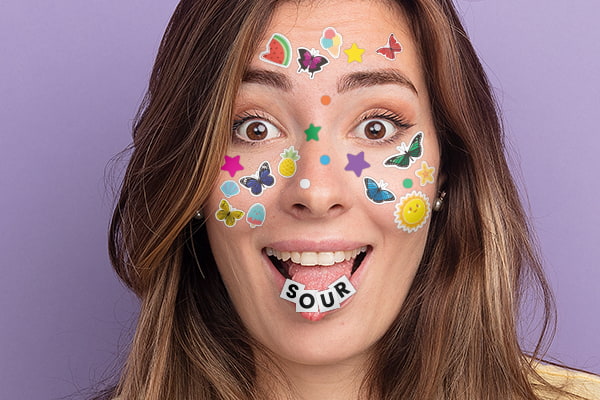 Promote Accessibility for Your Trick-or-Treaters
Accessibility is key when it comes to trick-or-treating. If you have a wheelchair accessible home, let people know!
Create a simple window decal
at the front of your house, so parents are aware and can help their kids navigate their community safely. We guarantee they will be grateful for your kind and caring gesture!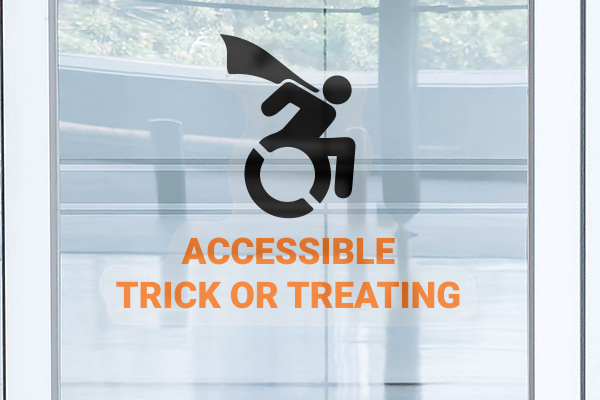 Want more great ideas and inspiration? Follow us on social, or sign up for our newsletter for amazing deals delivered directly to your inbox.
StickerYou blog posts are written and published by members of the StickerYou team at our headquarters, located in the beautiful city of Toronto, Canada.