Time to Shine! Introducing: Holographic Stickers
May 5, 2020
|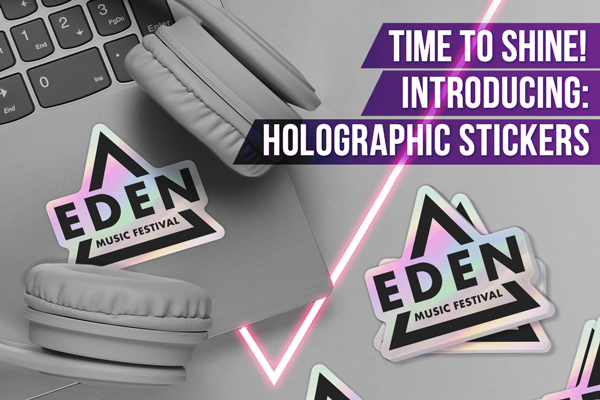 Share this post:
At StickerYou, we work around the clock to produce products we love, and we know you will too. We're proud to be one of the leading innovators in terms of offering a variety of custom sticky products, in order to help you find everything you need in one convenient spot! On that note, we're excited to announce our brand new product, holographic die-cut stickers! Behold, the power to bend light, and create jaw-dropping visual effects, directly at your fingertips. Today, we're going to breakdown why we love this product so much, and get into some technical talk, so you know exactly why this new material is so awesome.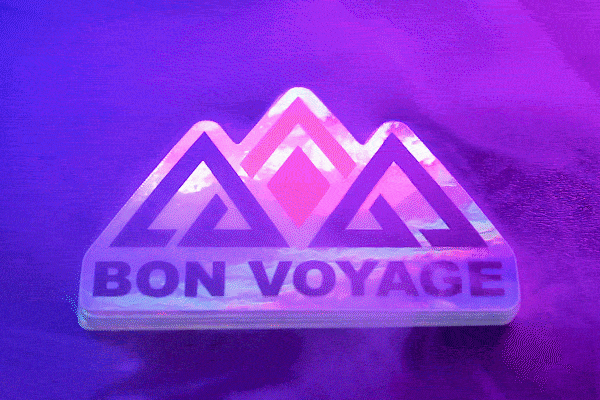 Get Creative
Holographic stickers are truly one of the most unique and exciting materials to adorn with your custom artwork. Fashioned from durable metalized vinyl, our brand new holographic stickers are fashioned to produce stunning visual effects, even in dim and low lighting. Whether you're wanting to create some slaps of your company logo for packaging or brand awareness, or simply put your fave artwork on some fantasy rainbow vinyl, we're confident that we can bring your creative energy and vision to life - physics has never been this good looking!

One great aspect of holographic vinyl is that it can bring a whole new retro, yet futuristic aesthetic to otherwise simple or flat content. This makes it especially perfect for packaging that needs an added touch of flare and eye-catching appeal, and artwork that wants to stand out and look flashy.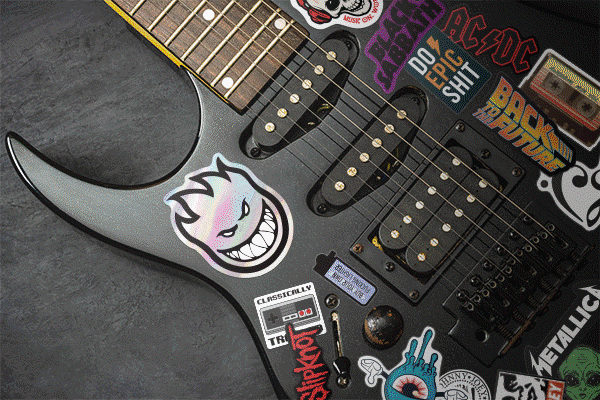 The Nitty Gritty
Now that we've uncovered the inspiration and creative drive behind this new product, let's dive into some specifications and details about the material itself. Our holographic die-cut singles are printed on a sturdy 3mil vinyl material - the perfect thickness to be durable, without being too clunky or rigid. Not only this, but the material is also dishwasher safe. This means if you slap your stickers on mugs, cups, or any glassware, you can wash them without worry of them falling off!

In terms of longevity, our holographic stickers have a very long lifespan. On average, you can expect your stickers to last upwards of 3-5 years - thanks to the UV coated material that we print on. As always, your stickers can be any shape, and any size, and you can order them in a quantity starting at only 20 units.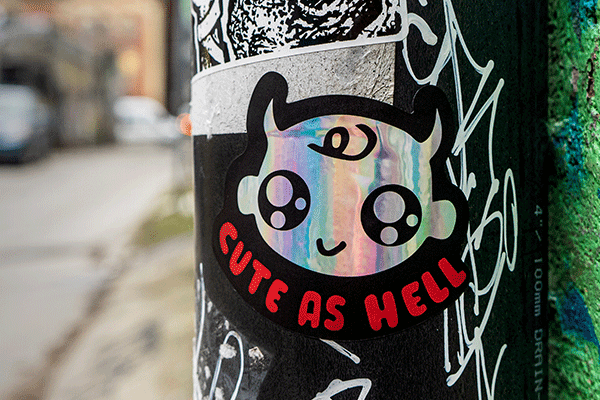 So what are you waiting for? You can get started by heading over to our Sticker Maker, where you're able to upload your artwork, select a shape and size, then checkout your order online. We'll ship your flashy, nostalgic stickers directly to your doorstep!
Want more great ideas and inspiration? Follow us on social, or sign up for our newsletter for amazing deals delivered directly to your inbox.
StickerYou blog posts are written and published by members of the StickerYou team at our headquarters, located in the beautiful city of Toronto, Canada.