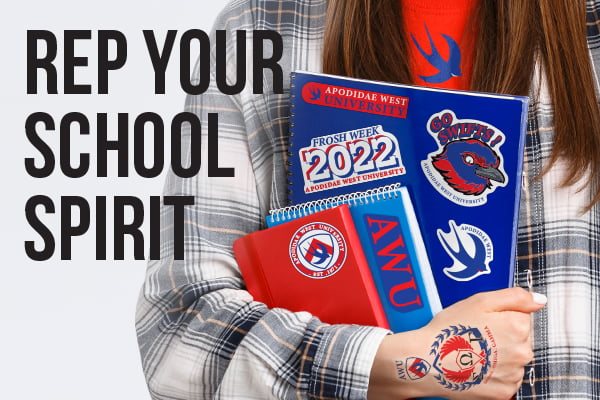 Share this post:
Time flies, and back to school season is already upon us!

Gear up for the big return with custom products built to amplify your celebrations, and make it the most memorable year yet.


Create swag stickers to handout to guests at events and gatherings
In our humble opinion, stickers are the absolute best way to build hype and excitement about events and gatherings. For example, if you're celebrating Frosh Week, or meeting with your new found club, sorority, or fraternity, consider creating some die-cut stickers to celebrate the occasion.

Not only will this raise the bar when it comes to swag and party favors, but attendees will now have something personal to them that they can slap on their school supplies or belongings! By doing this, these stickers will continue to call attention and excitement to your group or club, without you having to lift a finger.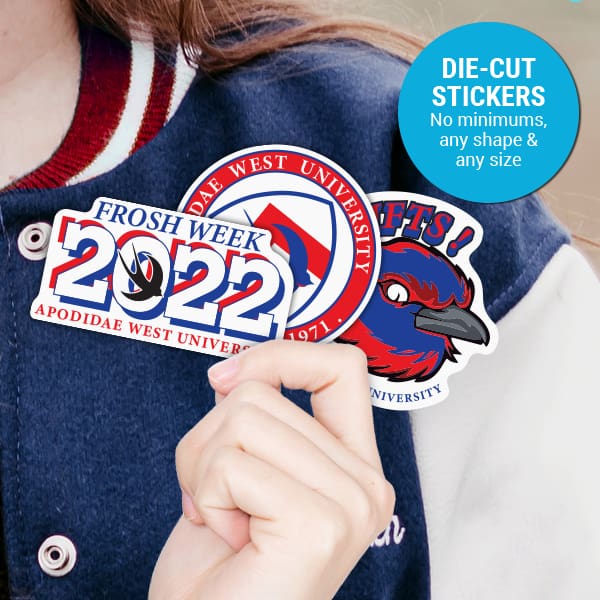 Celebrate your spirit with custom temp tats branded for the occasion
Let's be honest.. Is your event really an event without custom branded tats!? Our temporary tattoos present the perfect opportunity for you to build awareness about your event. Alongside this, they're easy to apply in just a few seconds, and can be removed without hassle!

Perfect for sports games, homecoming, frosh, pep rallies, decathlons, and so much more, we guarantee these tats will amp up your event and tie-together the school spirit. Order temporary tattoos in quantities as low as a single page for smaller-scale gatherings, or into the thousands for massive celebrations - we're here to help bring your vision to life!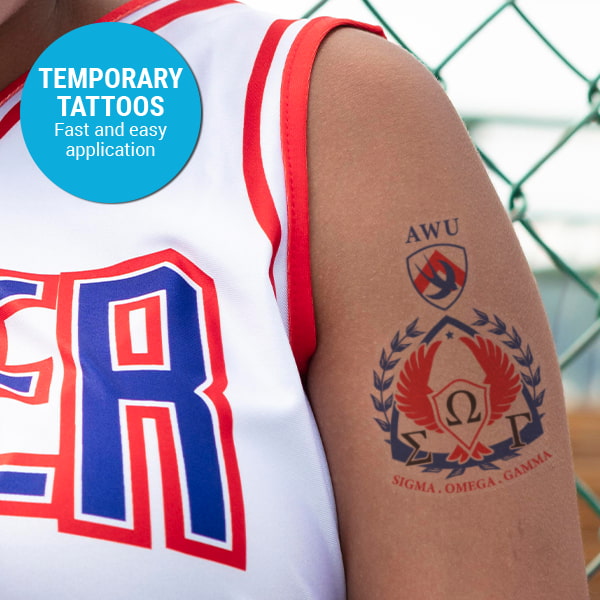 Guide traffic and make navigation easier with directional decals
When it comes to hosting celebrations, foot traffic is a necessary factor to consider in order to ensure things go smoothly, and your attendees are able to find your event. Instead of hiring additional labor to help guide the flow, consider creating some directional decals.

These decals can apply to any smooth floor surface, and are great for simple directions - for example, guiding individuals to an info kiosk, cafeteria, sports arena, or classroom! You're also free to order any quantity, meaning you can put different messaging, directions, or branding onto each decal you order.


Promote your business or school on water bottles, notebooks, and laptops
Does your school or business have a storefront, online shop, or area that you can sell merch? If so, consider creating some stacks of stickers, to allow your audience and fans to rep your branding on their belongings!

Not only will this introduce a new revenue stream for you, your business, or your school, but distributing these products will trigger a ripple effect of brand awareness and retention!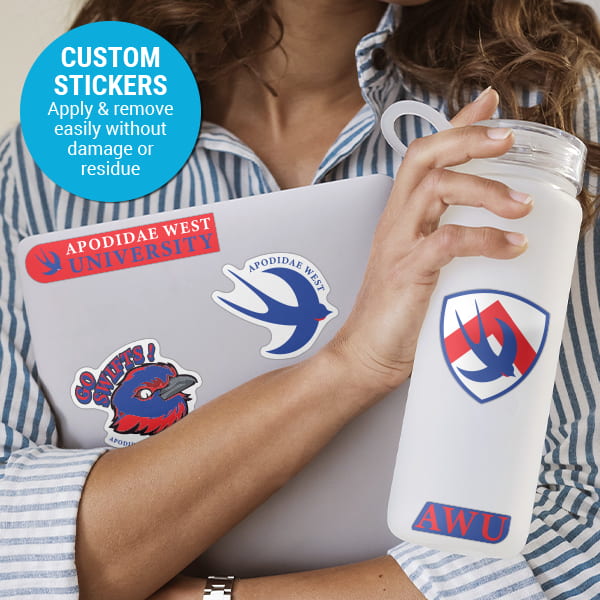 Introduce your own line of merch using iron-ons
What if we told you that you could transform any generic apparel into branded merch for you or your business? All this and more is possible with the power of iron-ons! Our iron-ons will transfer to any flat, smooth fabric - meaning you can apply them to sweatpants, sweaters/hoodies, t-shirts, hats, totes, and so much more.

This opens up a new window of opportunity when it comes to expanding the branded merchandise that you may offer, and presents more ways for your audience to interact with your brand. Not only this, but our iron-ons are incredibly affordable, and can be ordered in any quantity.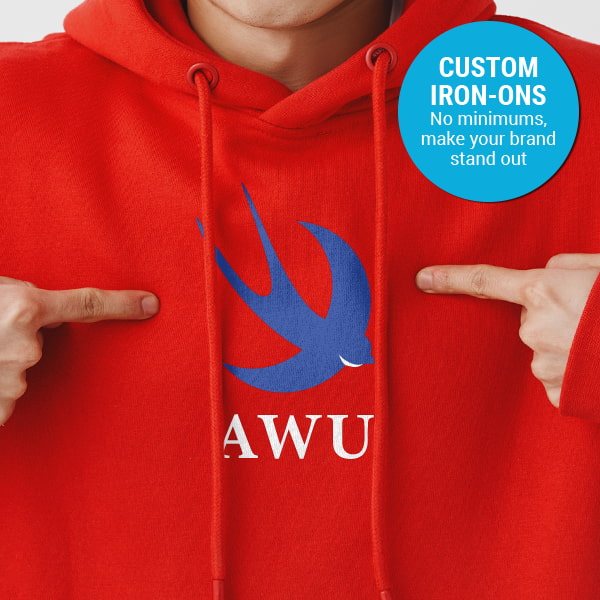 Want more great ideas and inspiration? Follow us on social, or sign up for our newsletter for amazing deals delivered directly to your inbox.
StickerYou blog posts are written and published by members of the StickerYou team at our headquarters, located in the beautiful city of Toronto, Canada.