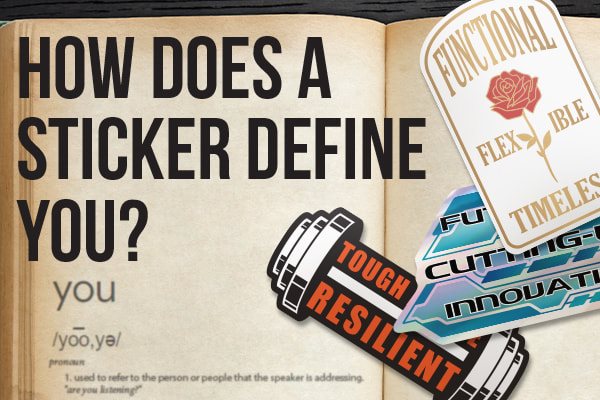 Share this post:
With so many sticker materials to choose from - which one do you resonate with? Believe it or not - the material you gravitate to can say a lot about your personality!

We've categorized 5 of our main sticker materials - and brought the team together to discuss how your sticker preference can resonate with who you are. It's time to take a dive into your psyche, and connect to the world of stickers.


White Vinyl - Functional, flexible, timeless
Our white vinyl is our cult-classic, and often the go-to for business owners and marketers alike. Whether you're looking to brand your product packaging, or build brand awareness via freebie stickers, you can never go wrong with white vinyl.


Clear Vinyl - Polished, refined, creative
When it comes to design, clear vinyl is one for the books. This transparent material allows you to get creative with the areas you'd like to be clear, allowing your product or backdrop to show through. Oftentimes, this attracts design-savvy individuals, as they're free to think outside the box when it comes to artwork and art files.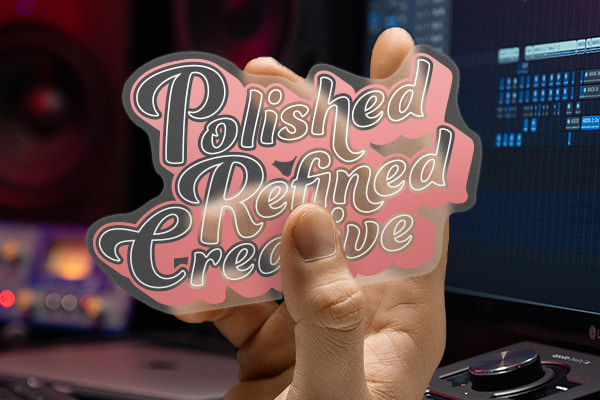 Permanent Vinyl - Tough, active, resilient
If you're looking for a sticker that's going to stay put, even in the toughest of climates - you've most likely set your eyes on our permanent vinyl. Built to last, this material is tough as nails - making it perfect to slap on sports equipment like skateboards and snowboards, but also more unconventional settings like street poles, concrete walls, and outdoor spaces.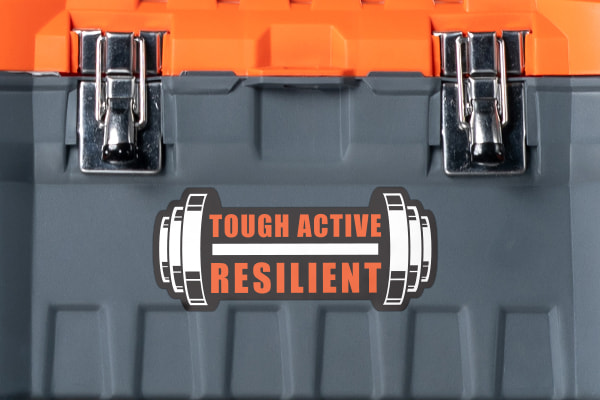 Glitter - Outgoing, expressive, eye-catching
If glitter has caught your eye - you're probably looking to have a bit of fun, and try something new for your business or personal expression. Glitter stickers can be thought of as the "sister" material to our holographic stickers - it's cute, nostalgic, and is built to amp up any type of artwork you choose to print.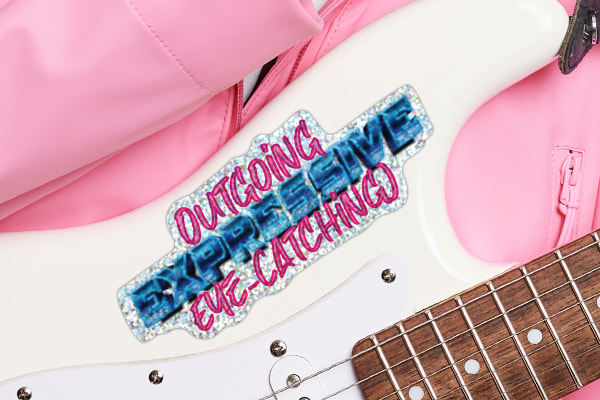 Holographic - Futuristic, cutting-edge, innovative
Our holographic material was created for those looking to add a futuristic element to their products. Built from a light refracting, metalized matte vinyl - it will catch light in ways you could never imagine. Due to its head-turning appeal, holographic pairs perfectly with swag and freebies. Consider giving away some branded stickers with purchase, or handing them out to your customers - they'll be excited to slap them on their personal belongings and build brand awareness for you!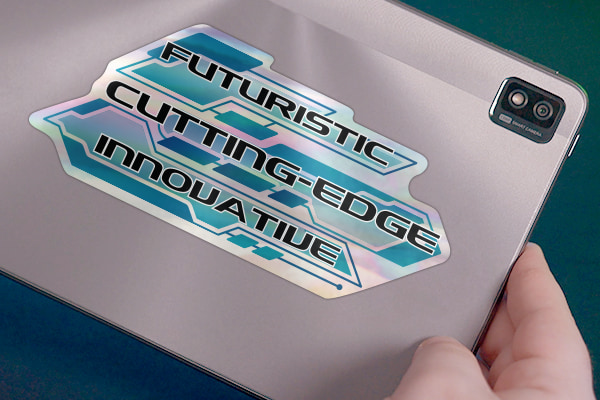 So, which material has caught your eye? Our online Sticker Maker makes it easier than ever to upload your artwork, and create your products in just a few clicks. Thanks to our low-minimum order quantities, you're free to try out multiple different designs and sticky materials - without breaking the bank.

Channel yourself into your personalized products, and show the world who you are through what you create.
Want more great ideas and inspiration? Follow us on social, or sign up for our newsletter for amazing deals delivered directly to your inbox.
StickerYou blog posts are written and published by members of the StickerYou team at our headquarters, located in the beautiful city of Toronto, Canada.