Introducing: the StickerYou Store
December 3, 2018
|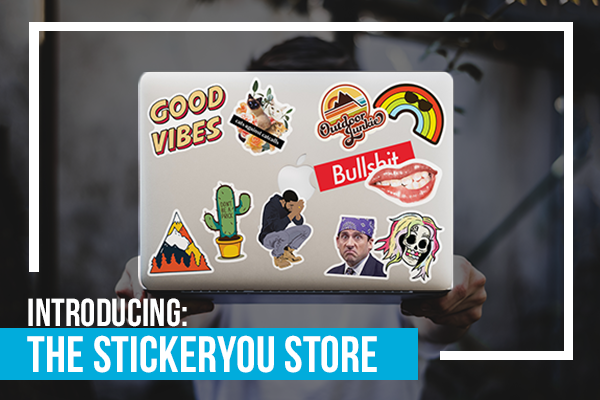 Share this post:
At StickerYou, we believe in the enormous power of the sticker to fuel personal expression. For years, people with something to say have slapped stickers on roads, clothes, posters, underpasses, bumpers and everything in-between to protest, to inspire, to challenge, and to change.
The humble sticker is a gateway to so much creative possibility, and at the StickerYou Store we want to showcase that potential, and give artists around the world a platform to share their art. Our sticker artists make some of the most visually arresting, innovative and thought-provoking stickers around, and we are proud to provide a platform for this expression. Each purchase supports the artists that create the sticker art itself.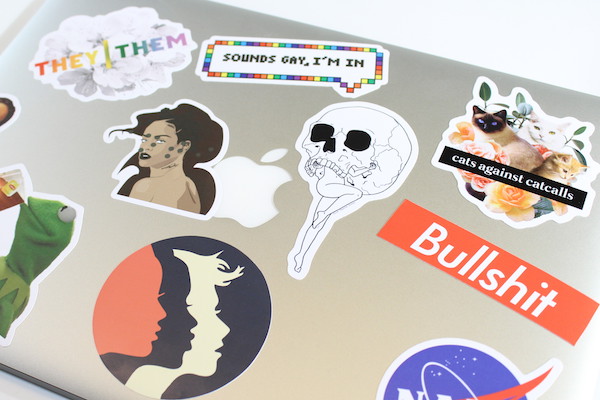 We are excited to announce the launch of our new ready-made sticker library featuring an ever-growing collection of sticker art. All of the sticker art has been manufactured locally on the highest quality vinyl materials. This means that all of the stickers available on StickerYouStore.com are removable, waterproof, bubble-free and outdoor durable. We hope that you find exactly what you are looking for to express yourself on any and all flat surfaces. So, go a little sticker crazy and stickerbomb your laptop, notebook, water bottle, coffee mug, and much more!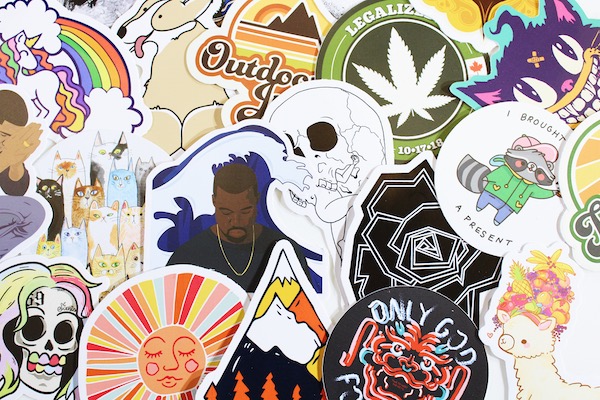 StickerYouStore.com allows you to browse our many collections sorted in theme including, but not limited to: politics, tech, funny and motivation. The site is also searchable, making it easy for you to find what you love. We want to make it easy for you to find what matters to you and make it stick. We are excited to see how you chose to express yourself with our sticker library and share it with us on Facebook and Instagram @StickerYouStore.
This is just the beginning, we have even more exciting things up our sleeve at StickerYou. This online shop a catalyst to spreading the sticker obsession with the world. Stay tuned, as we are looking to open North America's first dedicated sticker store in the not too distant future - and we know you'll want to be in the know for that!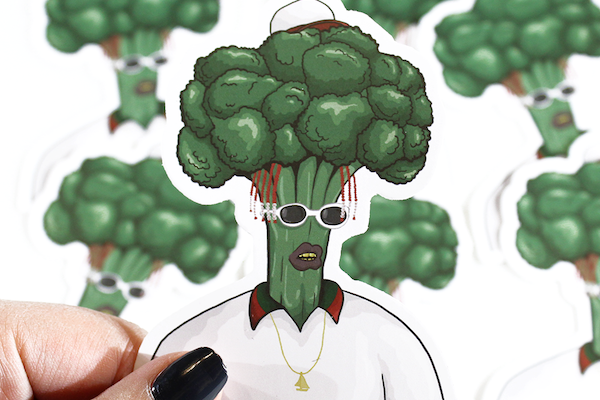 Don't forget to let us know what you love and what you want to see more of. There is a contact form on the website you can reach us at, feel free to email us at
Retail@StickerYou.com
or even just give us a shout on social media. We love hearing from you and we love feedback even more. If you're an artist, we'd love to talk about a partnership to get you involved in this exciting new project.
Want more great ideas and inspiration? Follow us on social, or sign up for our newsletter for amazing deals delivered directly to your inbox.
StickerYou blog posts are written and published by members of the StickerYou team at our headquarters, located in the beautiful city of Toronto, Canada.