Yearly Recap: Top StickerYou Blogs in 2018
January 22, 2019
|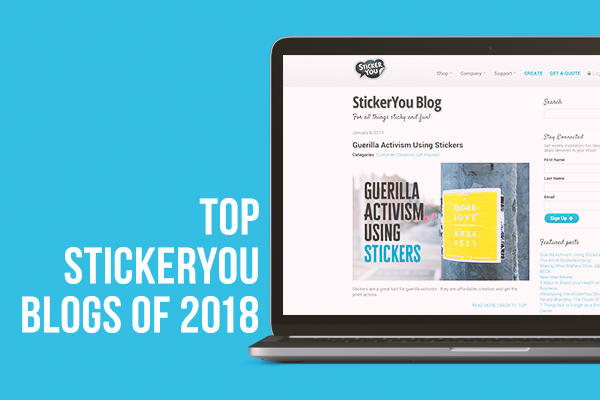 Share this post:
2018 was a great year for StickerYou. We launched multiple new products, and have grown a lot as a whole. Alongside this, we've written a ton of content that we're confident will make your life much easier and more efficient! Curious about our products, or just on the hunt for some inspiration? Check out some of our top blogs from 2018 that we're proud of!
With all of the different label materials we offer, how do you decide which one best suits your needs? Our label materials blog asks important questions to narrow down your options, and ultimately recommends a product that will be perfect for your end-use. You can also learn more about each individual material, and what attributes make each one unique and powerful! Read more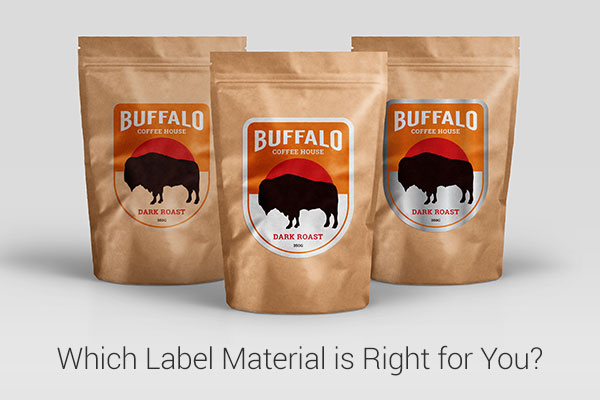 No matter which material you choose, our Sticker Maker makes it easier than ever to upload your custom designs and create your order online in minutes! Whether you want single handouts, pages, or rolls, we have options to make your life easy as possible! Similar to our label materials blog, this sticker material blog will help you find the perfect sticky product. Read more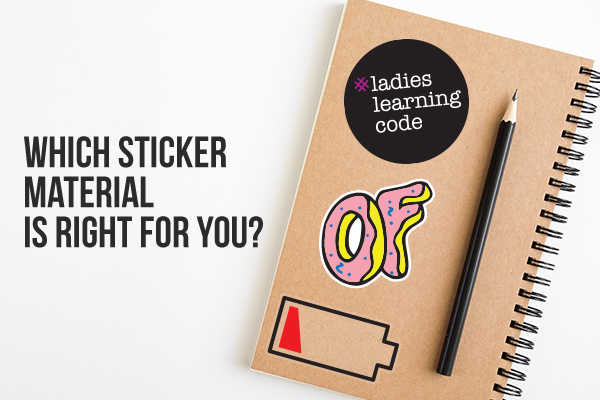 The concept of "people branding" allows your customers and employees to be your biggest brand ambassadors, and our wearables are a gateway to accomplishing it. Choosing between badges, patches to sew on fabric surfaces, tattoos, and iron-ons can sound confusing, but this blog post will put you on the path to success. Take your branding to the next level and become a marketing maven! Read more
Toronto-based sticker artist Rodger Beck's work made the news when his sticker of then-mayor Rob Ford appeared one night by the Rogers Centre in the city's downtown core. Since then, Beck has developed an avid fan base for his stickers, and recently was the designated artist for this year's Karma Cup. We caught up with Beck to talk stickers, graffiti, tattoos, and why pizza is the ultimate metaphor for individual creativity. Read more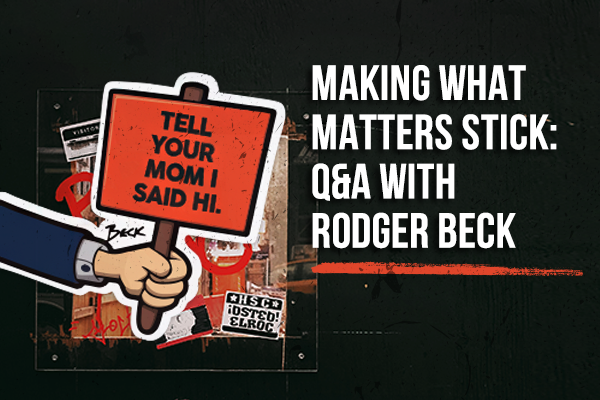 The history of sticker art is deeply rooted in street culture. Since glue and paper first came together to create these portable canvases, artists around the globe have used stickers to disrupt, to fascinate and to make an impression. We sat down with Dave and Holly Combs, sticker artists and founders of the iconic PEEL Magazine, a publication that galvanized the worldwide sticker art scene from 2003-2008, to find out more about the creative roots of stickers, and how they can change the world. Read more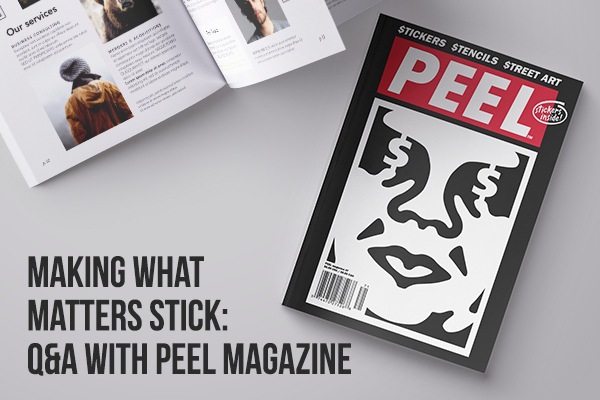 Want more great ideas and inspiration? Follow us on social, or sign up for our newsletter for amazing deals delivered directly to your inbox.
StickerYou blog posts are written and published by members of the StickerYou team at our headquarters, located in the beautiful city of Toronto, Canada.