How to Win Sales in Unconventional Ways
February 16, 2021
|
Share this post:
The new year is upon us, ushering in competitive and aggressive goals for our next calendar year. Most likely, you (or your business) have high hopes for business growth and development - but how exactly do you plan to reach these new milestones?

Lucky for you, we've compiled some unconventional strategies you can leverage this year in order to win sales, and reach new customers and leads! The business environment is more saturated than ever. It's time to get creative, and dive into some non-traditional methods that will help you stand out.


Customize your signage to coexist with your marketing messaging
On average, it takes consumers 0.05 seconds to form an impression of your brand. Signage, signage, signage! If you're not clearly communicating your marketing message (flash sales, promotions, loyalty programs, etc), how will customers stay in-the-know?

When it comes to branding, all of your empty wall and floor space should be thought of as free advertising real estate. Consider creating custom wall and floor decals to plug your important information and drive more conversions. Use signage as a tool of education and inspiration, we guarantee you'll never look back!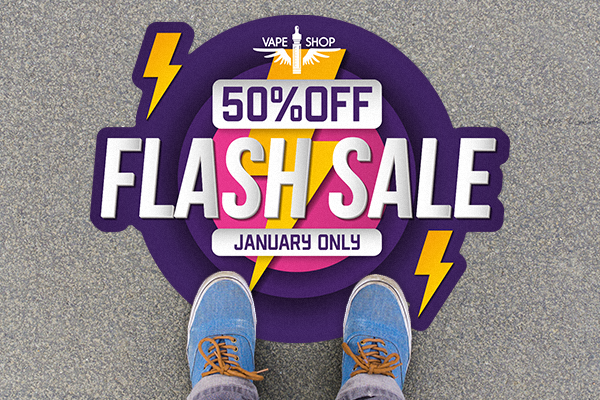 Incorporate swag and gift-with-purchases for customers
Let's face it, customers love being acknowledged and appreciated - especially from the companies they support.

Swag is a simple and easy way to give your clients a fun, branded keepsake to remember you by. Print a fun joke, pun, or motivational message on some branded die-cut singles to raise brand awareness, and let your customers know you care. These can be given away to the general public to generate interest, or alongside purchase to maintain loyalty, think outside the box!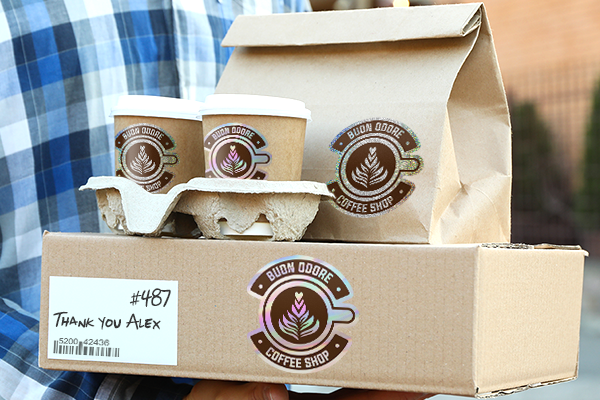 Sell your brand with your packaging
Consumers experience 80% of their awareness from sight. Packaging says it all, and is often the first impression your audience has with your brand. Get your packaging game on point, and communicate your value-added benefits directly on your products.

Premium materials impress customers, and are often the key differentiator between you and your competitors. Take it up a notch by incorporating head-turning labels that dazzle and shine. Our glitter and holographic stickers can transform your standard packages into show-stopping works of art in seconds!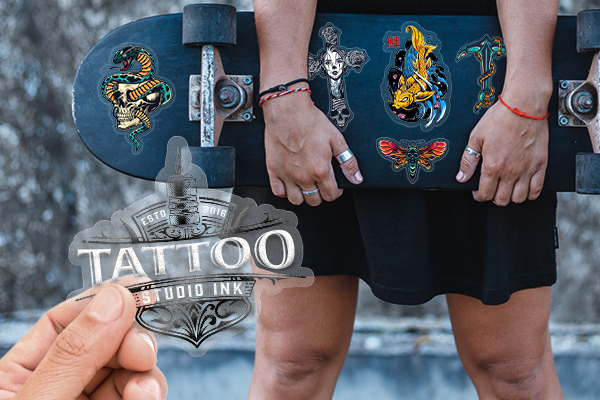 Add some personality to your PPE
Personal protective equipment, such as face masks shields aren't the most inviting or visually appealing, but they're necessary to keep both your employees and customers safe.

Spice up your uniforms, and add some additional branding using custom products! Stickers are the perfect solution to add some character and approachability to face shields, while iron-ons can turn any boring fabric mask into an extension of your personality in minutes.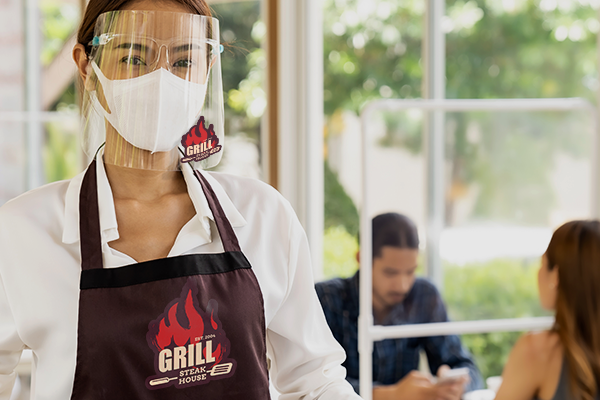 Connect with your audience in the virtual world
A whopping 3.5 billion users are active on social media everyday. If you thought customer relations end when your clients leave your storefront, you're missing a huge opportunity to establish relationships!

When updating your branding, and leveraging the tips above, always incorporate your social media handles where possible. This will allow you to stay in touch with your audience, and gain new clients through word of mouth, testimonials, and user-generated content!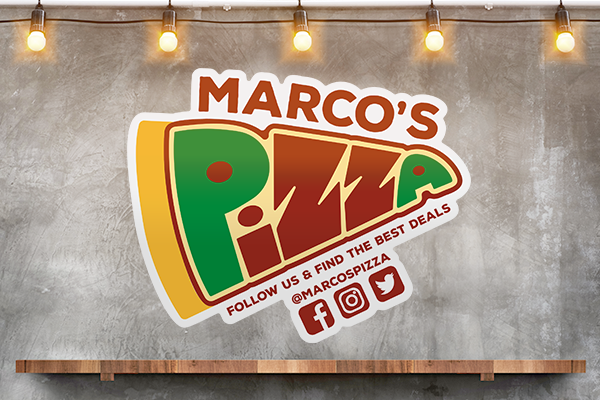 Want more great ideas and inspiration? Follow us on social, or sign up for our newsletter for amazing deals delivered directly to your inbox.
StickerYou blog posts are written and published by members of the StickerYou team at our headquarters, located in the beautiful city of Toronto, Canada.