The Top 10 Hottest Stickers This Year
January 7, 2020
|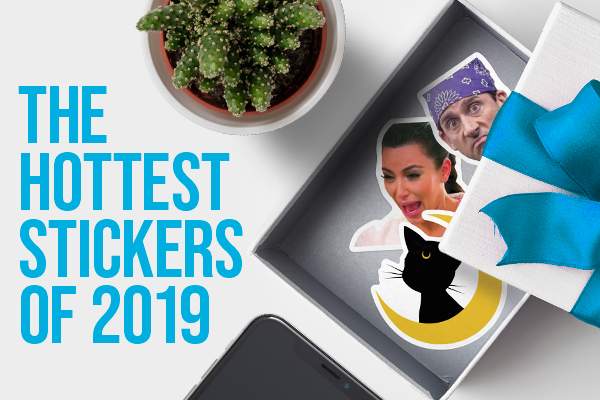 Share this post:
With the recent launch of our new website, StickerYou Store, we've given you access to some awesome pre-made sticker designs. Full of artwork, memes, motivational quotes, and so much more, there's something for everyone! Not only this, but we partner with talented artists to bring you truly beautiful, unique designs. Here is a recap of the top 10 this past year!


10. "Luna"
Who doesn't love cats? More specifically, Luna! Luna is Sailor Moon's little guardian cat. For many, she is extremely nostalgic, as a ton of us grew up on this amazing anime show. Whether you're a die-hard fan, or just love cats, this sticker design is minimal, versatile, and very visually arresting!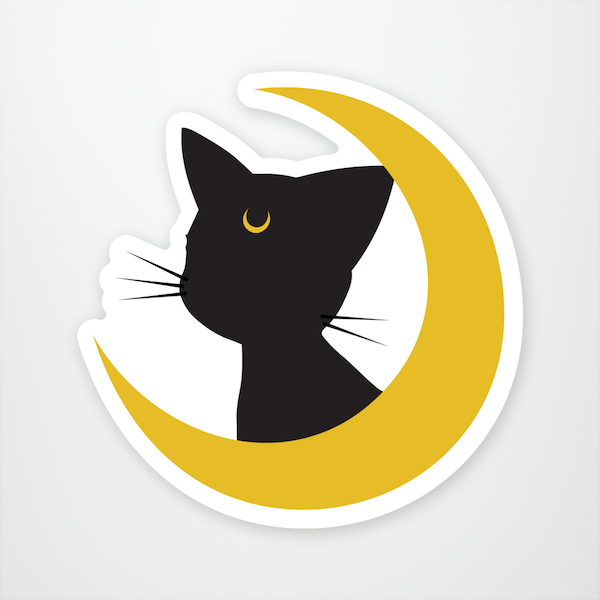 9. "Pocky"
This iconic snack originated in Japan. Essentially, it's a biscuit coated in a multiple different flavour varieties (clearly you all love the strawberry version!) Although this snack was once hard to find, it's now trickling into the mainstream, and can be seen at many conventional convenience and grocery stores. The great thing about this sticker is it fits perfectly on long items such as phone cases and water bottles. Here at the office, we love Pocky!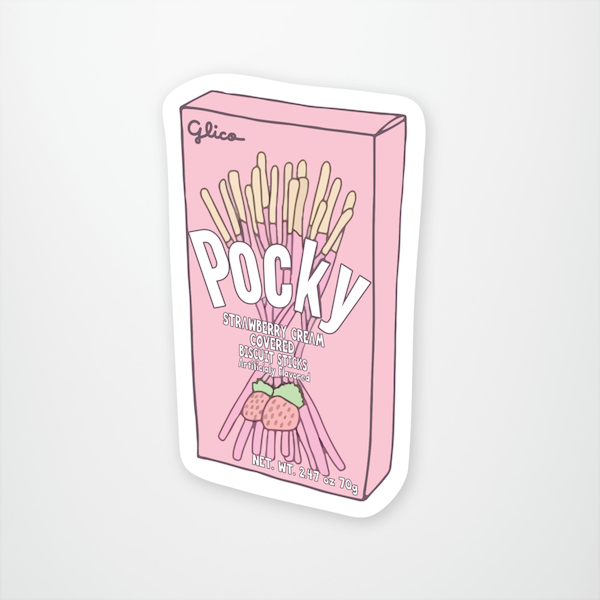 8. "Kim Kardashian Crying"
As Kim K once said.. "If you know how I feel.. Why would you say that? Like you put me in such an uncomfortable position.." Arguably one of the most legendary and relatable memes to be birthed in our era, this Kim Kardashian crying sticker has been insanely popular in our StickerYou Store website and storefronts. Whether you're having a bad day, or just need a good cry, you never have to do it alone when you have this lovely sticker by your side!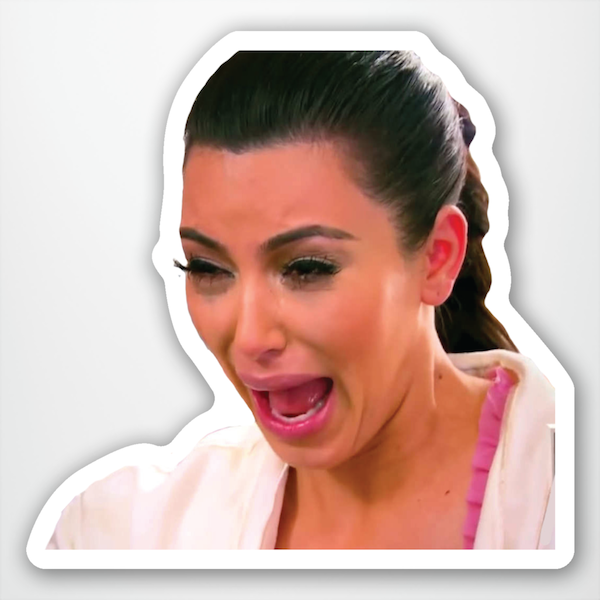 7. "She Doesn't Even Go Here"
If you've seen the movie "Mean Girls", you'll definitely recognize this one. This sticker is a homage to the character "Damian Leigh", who said the line "SHE DOESN'T EVEN GO HERE!" as well as other memorable ones such as "You go Glen Coco!". Although this movie came out in 2004, it still remains a classic to this day, especially on days such as October 3rd, as this was the date Aaron Samuels spoke to Cady Heron. Always remember, on Wednesdays.. we wear pink.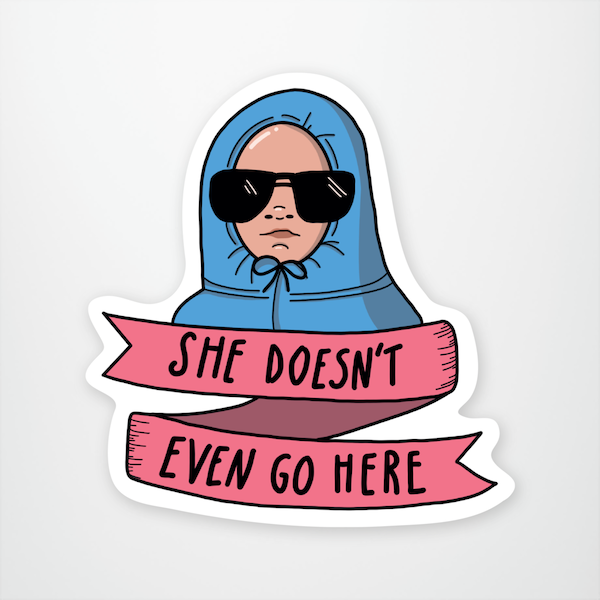 6. "Call Me Champion"
Both of the StickerYou Store storefronts are located in Toronto, Ontario. Not surprisingly, we have a ton of avid Raptors fans. Alongside this, 2019 marked the year that the Toronto Raptors took the NBA Championship by storm, coming in first place. This is also the first time in their 25 year existence that they've ever won the NBA championship!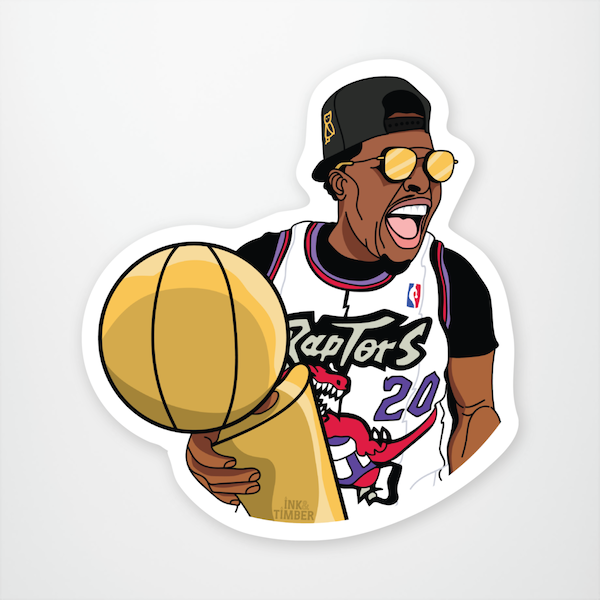 5. "SpOnGeBoB"
The SpOnGeBoB sticker, also known as the meme "Mocking Spongebob" blew up this year and became super popular, especially in sticker form. This image comes from the Spongebob Squarepants episode "Little Yellow Book". Squidward gets a hold of Spongebob's diary, and ultimately discovers that whenever Spongebob sees plaid, he acts like a chicken. This has been wildly taken out of context, and is now used as a sarcastic/mockery reaction image on social media platforms!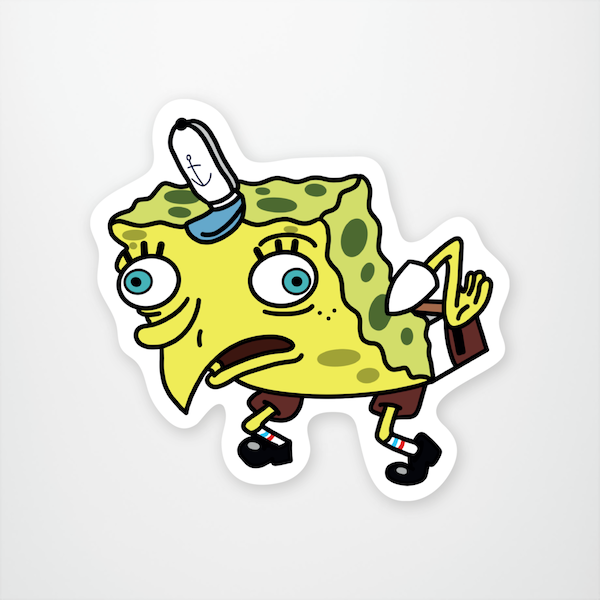 4. "Joey & Chandler"
For many people, Joey and Chandler were the best part of the "Friends" series. I think we speak for all of us when we say they were definitely friendship goals! It's never a dull moment for them, and we're so happy you love this sticker as much as we do.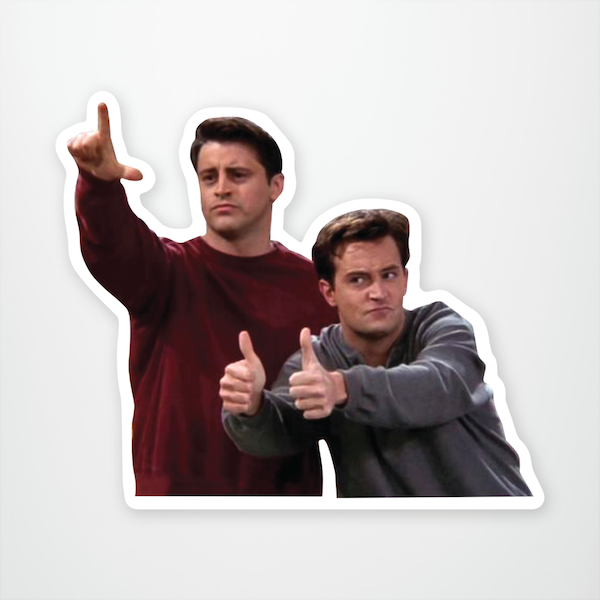 3. "Kermit the Frog Sips Tea"
Here's. The. Tea. Kermit The Frog has taken 3rd place in our top 10 hottest stickers this year! You may not know this, but the Kermit meme started permeating throughout social media as early as January of 2014. Shortly after the image started popping up, meme accounts started adding captions, one of the most popular ones being "That's none of my business". The birth of this viral meme made waves, and evidently, is still incredibly popular today!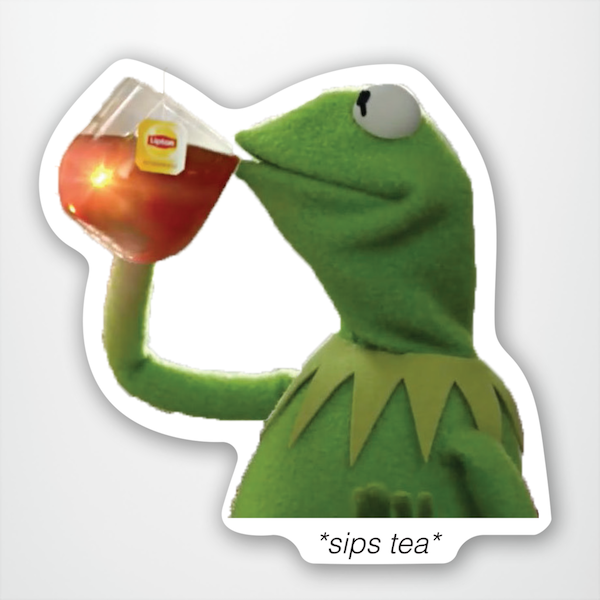 2. "This is Fine"
Ironically, the "this is fine" meme means quite the opposite. Originally created in 2013 for the webcomic "On Fire", this hilarious artwork is often used as a sarcastic comment towards the current chaos and turmoil of the world today. If you haven't seen the full comic, the dog's face actually melts off shortly after saying "this is fine" - very relatable.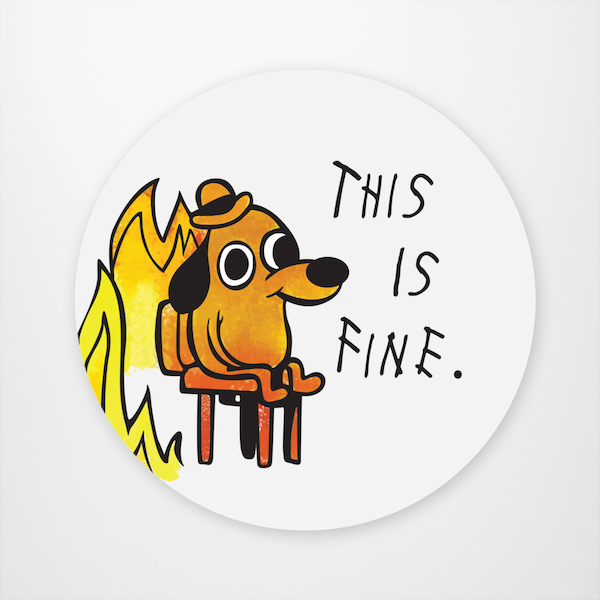 1. "Prison Mike"
We've arrived at the #1 hottest sticker so far this year - the iconic Prison Mike! If you're not a fan of The Office, Prison Mike is Michael's stereotype character he creates after finding out Martin is a convict. In the episode, he goes on to paint a tragic and awful picture of what being in prison is like.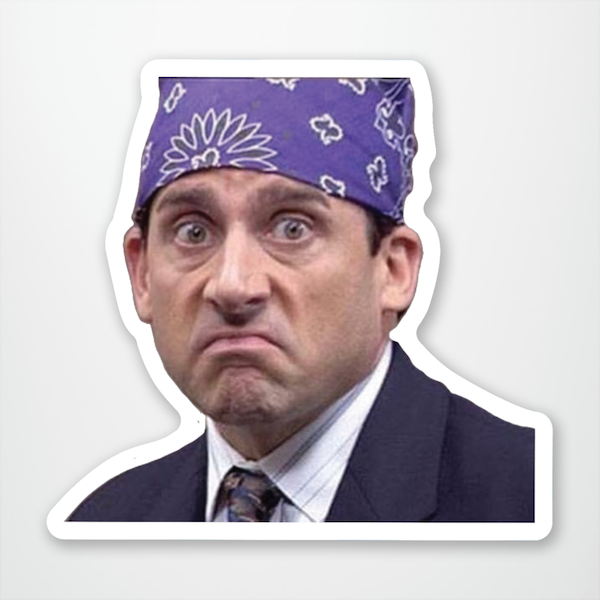 That's a wrap! We're so happy that you've been loving your stickers, and can't wait to add even more awesome art designs in the coming year. If you have something you'd like to see as a sticker, feel free to let us know on social media! If you'd like to make your own custom stickers, you can head over to our Sticker Maker to make your own designs in minutes.
Want more great ideas and inspiration? Follow us on social, or sign up for our newsletter for amazing deals delivered directly to your inbox.
StickerYou blog posts are written and published by members of the StickerYou team at our headquarters, located in the beautiful city of Toronto, Canada.