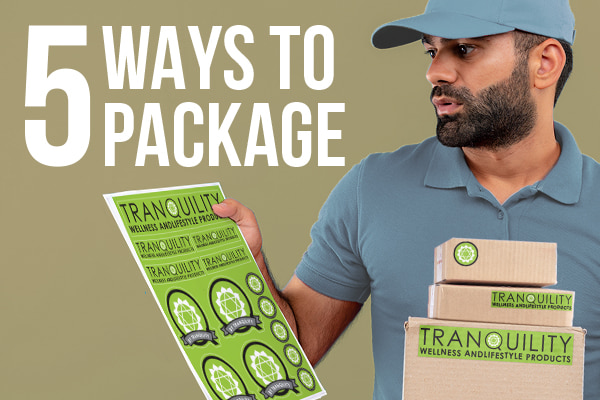 Share this post:
What if we told you that no matter what product you sell, you can find all of your packaging needs in one convenient place?

At StickerYou, we make it easy to create custom branding that stands out from the crowd. Regardless of your product specs, we've got something to help you take your presentation to a premium, professional level. A whopping 30% of businesses report an increase in revenue after improving their product packaging - so let us show you how you can!


Showcase your outstanding product quality with packaging pouches
Available in a variety of material colors, sizes, and formats (stand-up vs. flat) - our packaging pouches have been a hit. From goods such as coffee, tea, or herbs, to loose items like jewelry and earrings, this versatile product can easily amp up your packaging game.

Applying your own labels manually can be both tiresome and difficult - and usually ends up with sticky hands and misaligned labels. That's why we do it for you! Your pouches arrive with custom labels precision applied and ready to go.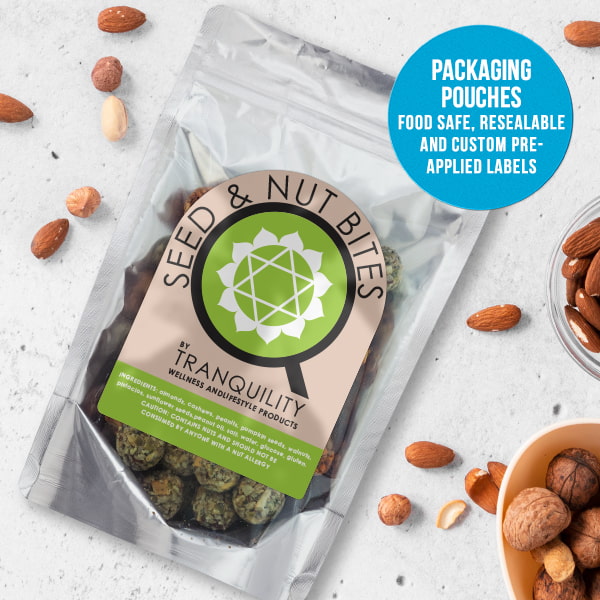 Use packaging tape to add an additional layer of branding to your packaging
When it comes to packaging, 52% of consumers have switched brands due to new packaging design. Ditch the standard tape - it's time to start shipping in style. Leave your mark with completely customizable and personalizable packaging tape!

Whether you want to print your business logo, a tagline, or a thank you message to your customers, packaging tape is the perfect opportunity to plug your business. Available in 2 or 3 inch width, and 55 or 110 yard length - this tape is durable, waterproof, and laminated for abrasion protection. Make your unboxing experience memorable for your customers, and go the extra mile for your product presentation.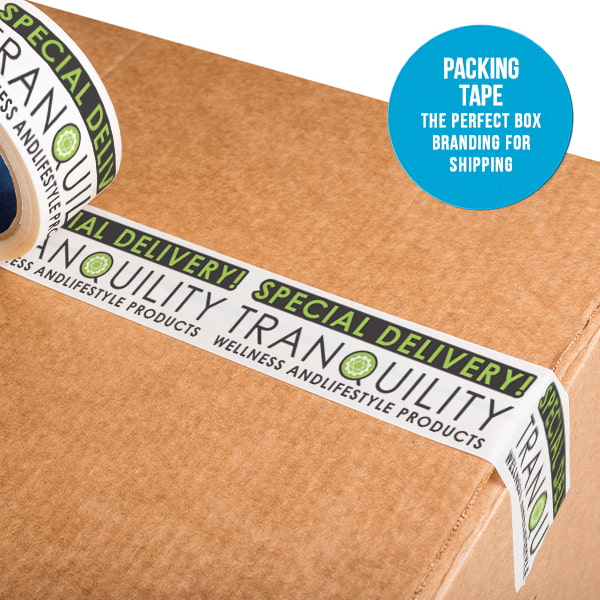 Explore our wide variety of label materials and finishes
Roll labels are the cult classic product when it comes to packaging and branding. Available in a huge variety of finishes - from white and clear, to metallics such as gold and silver foil, roll labels can brand virtually any product.

If you're currently using generic bags, boxes, or cartons - roll labels are perfect for adding branding to your products without a huge financial or time commitment! Not only are they easy to use, but they're incredibly cost effective and can be purchased in quantities as low as 250.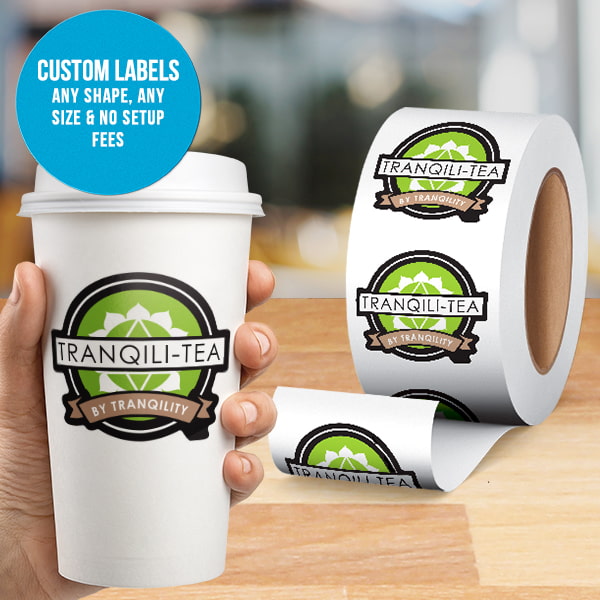 For smaller quantities, print as many designs as you'd like on our sticker pages
If you run a small business or produce products in lower unit quantities, sticker pages are for you. Customize these pages with as many different designs as you'd like (such as your logo, contact info, social media handles, or packaging designs).

These pages can serve a variety of purposes for you, and are an excellent way to fulfill all of your label and sticker needs without having to order a ton of different products. If you offer a variety of scents/flavors, fill your page with a variety of information and product labels! Available in quantities as low as a single page, sticker pages are fun and versatile.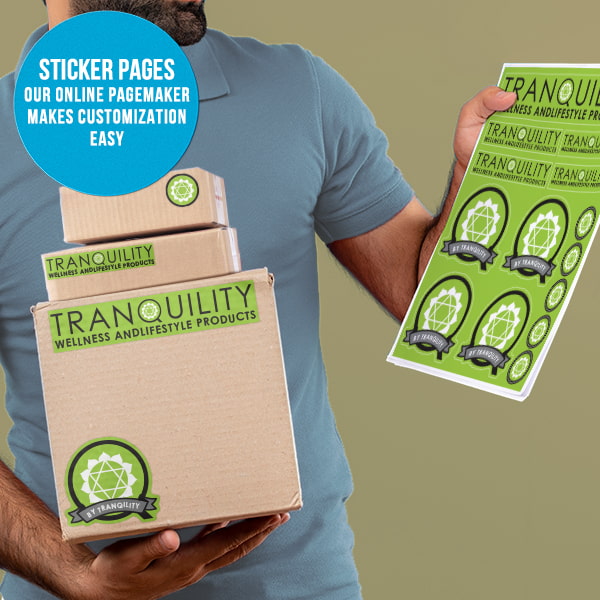 Use temporary tattoos as a transfer on glass or smooth surfaces
Here's a little bonus life hack for ya! Our temporary tattoos are printed with inkjet ink on clear adhesive, meaning they can essentially be used as "transfers" using water on any glass or smooth surface!

Although this is more of a DIY-oriented use case, it can have incredible results. If you're looking for that "etched" look on your products (especially objects like candles, jars, or bottles) - try out a page of temp tats!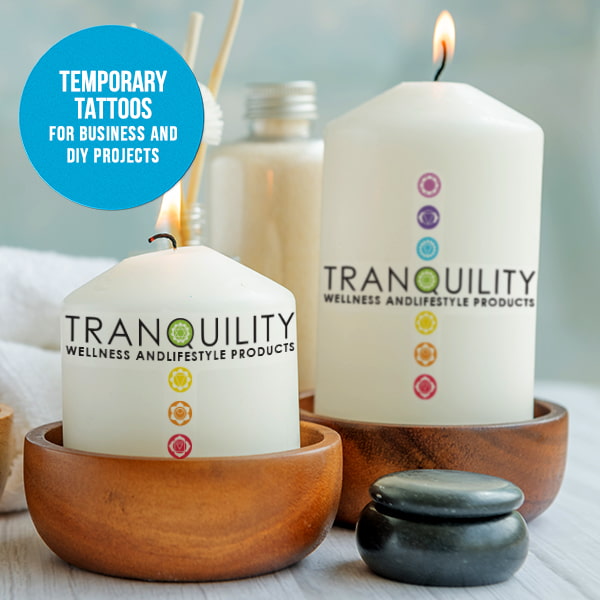 Want more great ideas and inspiration? Follow us on social, or sign up for our newsletter for amazing deals delivered directly to your inbox.
StickerYou blog posts are written and published by members of the StickerYou team at our headquarters, located in the beautiful city of Toronto, Canada.