9 Creative Ways to Use Stickers for Your Business
May 9, 2017
|
Stickers are a great way to label your merchandise and show off your brand. With their attractive prints and versatility, they can help you promote your business and achieve brand awareness and recall.

If you're looking to add stickers to your marketing or branding campaign, here are 9 ways to utilize them.
1. Branding
A custom logo sticker is a good piece of marketing merchandise to have. You can give it away to your employees, customers, and target audience to stick on their laptops, notebooks, water bottles, and more.

And when they do, they become passive advocates of your brand!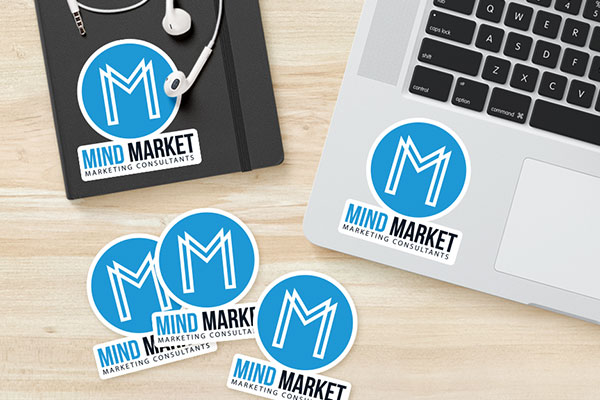 2. Window Decals
Larger custom window decals will make great decals to stick on your storefront, allowing you to showcase your brand or relay information in an attractive way.

You can customize the decals with your store hours, social media information, ongoing sales, free Wi-Fi offers, and other amenities.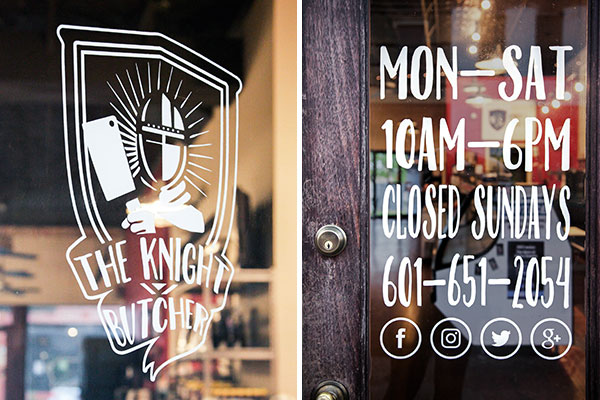 3. Wall Decals
Breathe life into your plain walls and empty spaces with custom wall decals. It's an easy way to add a focal point to your office, restaurant, or other place of business without having to invest in renovation or a new splash of paint.

You can customize your decals with your logo, decorative elements, graphics, or lettering to attract your customers or share information about your business. Wall decals come in removable materials that won't damage your paint when you peel them off.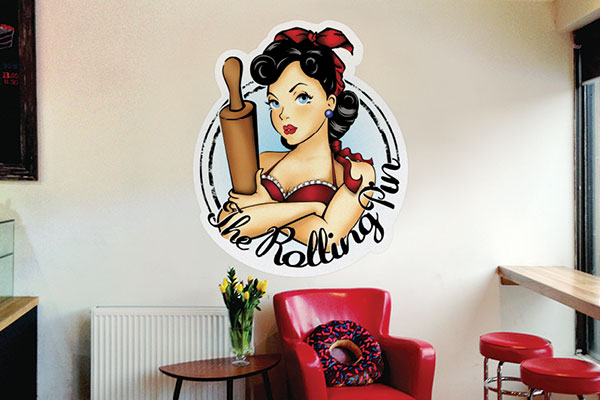 4. Floor Decals
The floor is a very under-utilized space. It might be the last place you think of plastering your logo or marketing slogans, but not doing so is a missed opportunity to catch your audience's eyes.

Floor decals serve a lot of purposes in a place of business. They can help guide your customers through your facility, inform them of ongoing promotions, or simply remind them about your brand and offers.

The best part is that most custom floor decals stick well on different types of flooring – from the tiles in your lobby to the cement in your storefront.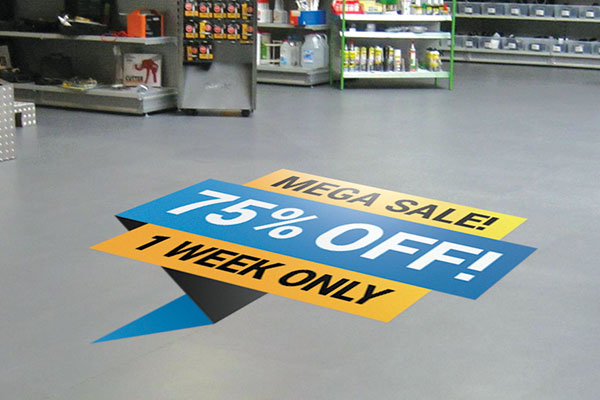 5. Packaging
Your packaging plays a big role in how your customers perceive your brand. So it's definitely something that you have to invest in. Customize your packaging with a custom sticker or label, adding your brand's touch to a plain bottle, jar, or container.

There are a variety of sticker materials that can accommodate the type of packaging materials you use, whether you need them for a flat surface or cylindrical object. There are also roll labels you can order in bulk to achieve cost efficiency.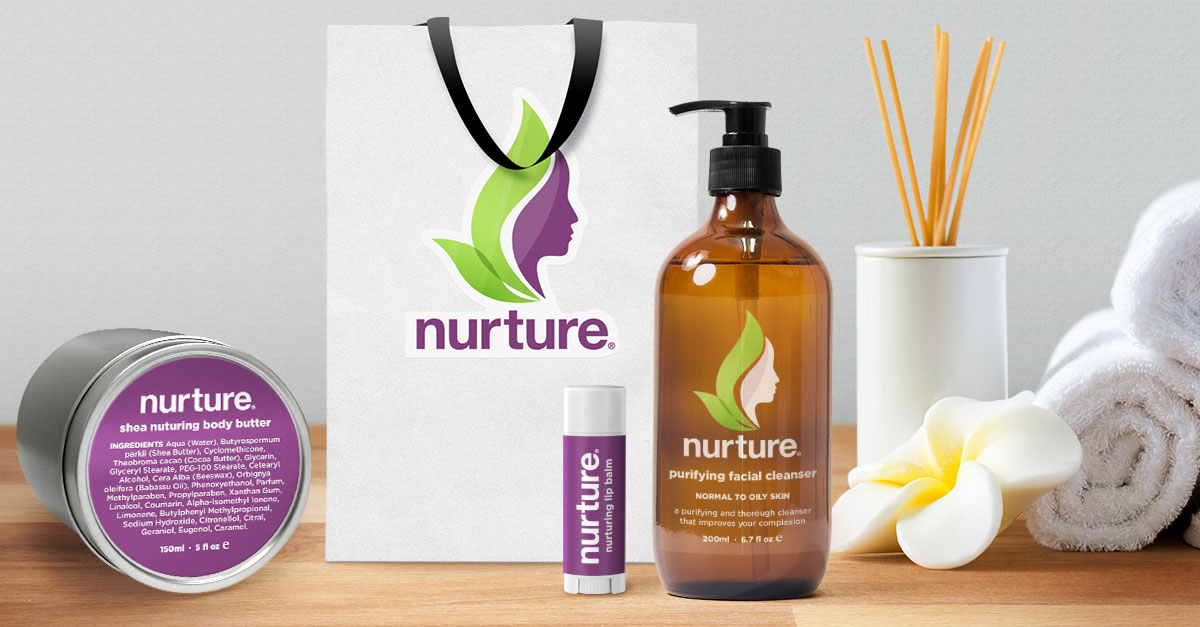 6. Serial Labels
Using stickers for your business does not have to be limited to your marketing campaigns. You can also use them for inventory tracking or stock labeling.

For instance, have serial number labels, barcodes, SKU numbers, or production labels customized in a sticker roll, and you can easily stick them onto your products or packaging.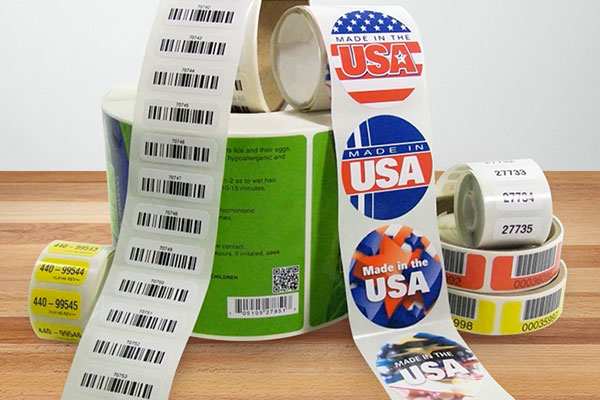 7. Equipment
Every piece of equipment you have in your place of business can be a branding opportunity. You can stick custom logo stickers on your garbage and recycling bins, cash registers, tables, computers, desks, and more. The options are limitless.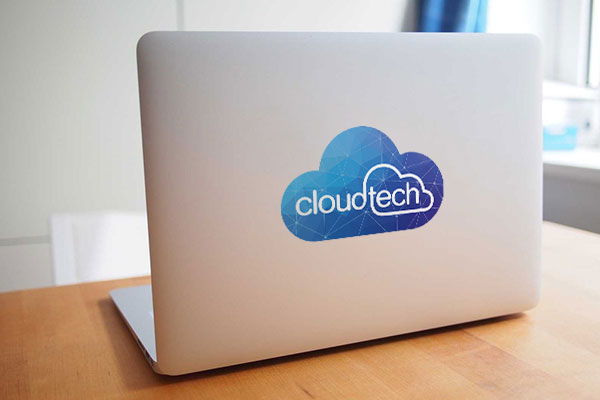 8. Iron-on Transfers
Have your employees carry your brand name during their shifts. Our customized iron-on transfers and custom patches are an easy way for branding their uniforms, aprons, or hats without having to invest in costly embroidery or fabric printing.

You can also use iron-on transfers to promote your brand in events, having your staff wear merchandise with your logo or slogan in tradeshows, fun runs, etc.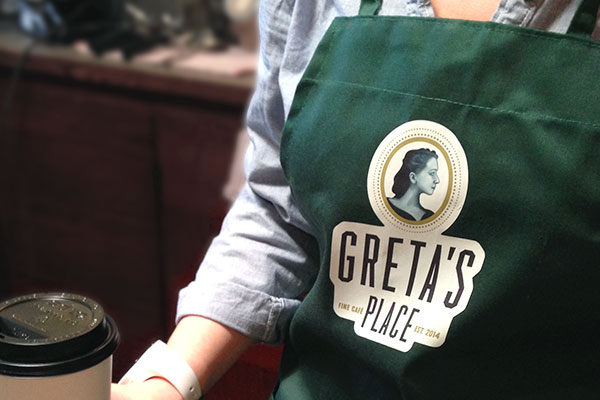 9. Car Decals
If your business uses a fleet of vehicles, they should also be branded. Use customized car decals on your windows, bumper, or car body.

These stickers are made to be durable, waterproof, and UV resistant, ensuring long-lasting stickiness and quality.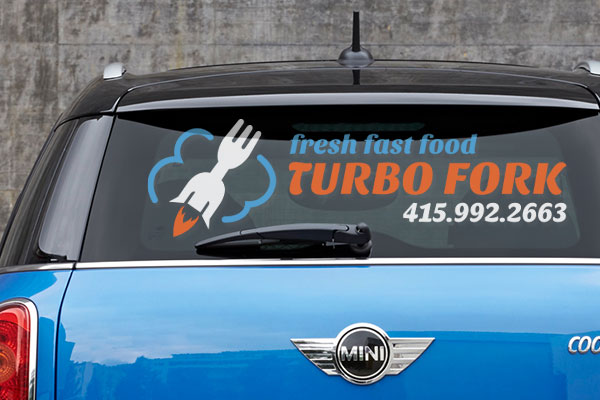 Frequently Asked Questions
What type of stickers are best for business use?
The right stickers for your business will depend on your intended application. Some of your best options include:
● Die-cut stickers: Prints your logo in creative shapes.
● Sheet stickers: Oval or round stickers printed on one sheet.
● Roll stickers: Prints up to 5,000 stickers in different sizes and shapes rolled onto a 3" core.
● Bottle labels: Temperature and moisture-resistant stickers perfect for labeling bottles.
● Decals: Large-scale stickers that can be removed and reapplied.
How do you make custom stickers for your business?
You can engage a provider to help you create and print custom stickers for business use. Or you can do it yourself with a graphic design team, sticker paper, and a heavy-duty printer.
How long can custom stickers last?
How long your stickers can last depends on the type of material they use. Vinyl stickers, biodegradable stickers, and fluorescent stickers can retain their quality for up to 2 years.
Holographic, glitter, silver, and gold stickers last up to a year. Heavy-duty stickers can last up to 4 years.
How much will it cost your business to use stickers?
The cost of customizing and printing stickers for business use will depend on your design, the sticker material and finish, and the quantity you print.