Groundbreaking Innovations: Custom Badges!
August 21, 2018
|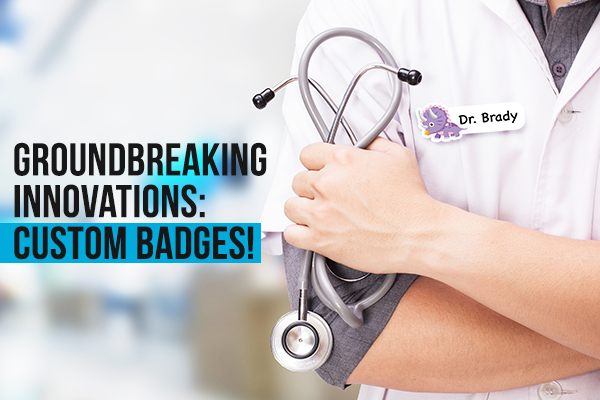 Share this post:
At StickerYou, we're always working to create innovative products that will help you with your business or personal life needs. We're excited to launch a new video showcasing a few of the many uses for our new product,
custom badges
.
Our custom badges are printed with a versatile and strong
magnetic backing
, making them ideal for almost any type of fabric or uniform - this also means they also won't leave any holes or damage when removed!
Get creative by die-cutting your badge around the
exact shape
of your design, or print them in any standard shape you'd like - our precision laser cutter will ensure you get a clean edge, every time. Whether you order one or one hundred, the choice is yours!
Make the most your of your next event, start-up idea, business, or surprise somebody with a personalized gift using StickerYou's custom badges.
For more information about this product and why they're perfect for you,
click here
.
Want more great ideas and inspiration? Follow us on social, or sign up for our newsletter for amazing deals delivered directly to your inbox.
StickerYou blog posts are written and published by members of the StickerYou team at our headquarters, located in the beautiful city of Toronto, Canada.