Still Making Easily Avoidable Print Mistakes? [How To Avoid Them]
July 2, 2019
|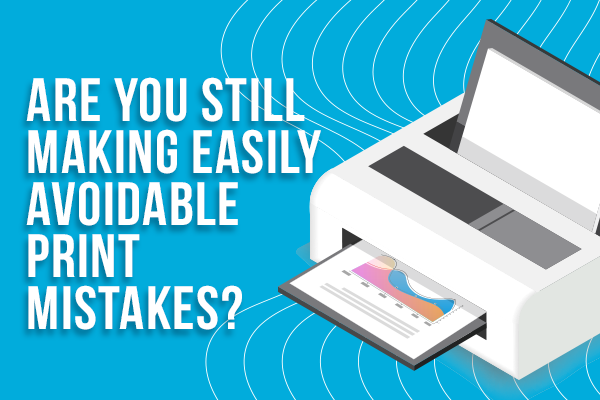 Share this post:
At StickerYou, we provide the best platform in the world to help you create custom products that stick. Whether you're ordering product for business or personal use, we put time and care in ensuring that the products you receive are of the utmost quality and visual appeal. Thanks to incredible technological advances throughout the years, the print industry is rapidly evolving and still thriving to this day. Alongside this, we pride ourselves in keeping up to date with the most cutting edge technology.


That being said, no matter how advanced the printer you work with claims to be, there are several easily avoidable print mistakes that you should be aware of. Setting up a proper print file is the key to success when it comes to ordering product. Today, we're going to discuss 10 common file mistakes that we see frequently occur to help put you on the road to success with your sticky products.


1. Low Resolution Print Files
When it comes to printing artwork, especially logos, uploading a low resolution print file is by far the most common mistake. The resolution of your image is measured in pixels, or PPI (pixels per inch). If you image does not have enough pixels per inch, it can tend to look pixelated and blurry. This stresses the importance of uploading an image that has a high resolution, to ensure your artwork is crisp and vivid once printed.


Furthermore, people often "re-export" their low resolution artwork at a higher resolution, thinking that will solve the problem. When this is done, you aren't adding more detail to your images, you're simply stretching out your existing file and making the pixels bigger. If you don't have a high resolution version of your artwork, your best bet would be to work with our art services team. We can take your low res file and recreate it at a high resolution, or even a vector file, allowing it to be printed at any size!


2. Incorporating Gradients
The concept of gradients (and similarly, meshes and color blends) can be very complicated when it comes to translating for print. With many printers, gradients can cause an issue called 'banding". This can be described as colors bunching together when printed, giving the appearance of vertical or horizontal lines as your gradient transitions color. For simplicity purposes, it may be best to avoid using them all together in designs intended for print.


That being said, if gradients are a must-have for your artwork, there are a few tips to keep in mind. Try to use light colors when applying gradients, as banding most commonly occurs with dark colors or white ink. Also, try to keep your blends short - no longer than a few inches! This will ensure that the color transition isn't stretched out, allowing the gradient to be printed in a compacted area, where each color can smoothly transition into the next.


3. Using Thin Text
Due to physical printing limitations, all printers experience some degree of variation when it comes to the alignment of inks (CMYK) on the printed substrate. Printing very small text in your artwork could result in "halos" around the smaller line elements. For this reason, we would recommend you print text larger than 12-14 points, allowing your design to be easily legible and high quality.


To expand on this, if your design incorporates small text, it may be best to use one solid "process" ink type - this includes cyan, magenta, yellow, and black. If you stick to one of these four colors for your text, you don't have to worry about inks overlapping each other and creating the halo effect.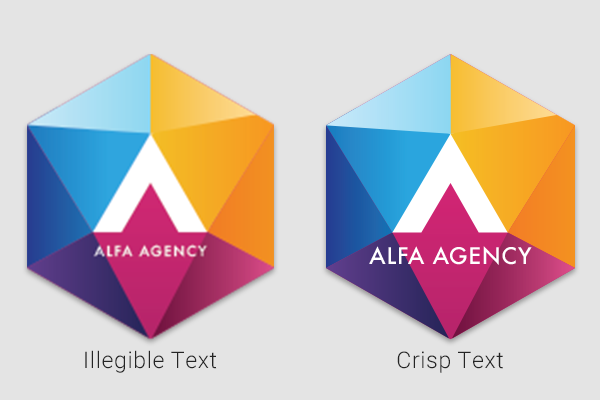 4. Dark Background with Light Text
When it comes to print, reverse type (light text placed on a dark background) is almost always harder to read - but that doesn't mean it should never be used! In general, "reverse type" should be used when you're wanting to call attention to specific areas within your design - for example, a headline or large text. However, you definitely want to avoid light text on dark backgrounds for large bodies or text, small text, or text that requires more reading and information retention beyond skimming.


5. Designing in RGB Colorspace
One of the first factors that should be taken into consideration when creating designs is the color space needed. If you're creating graphics intended for print, it's always ideal to create your design in CMYK from the get-go. While RGB is ideal for screen and monitor based graphics, CMYK should be used for artwork intended for print, as print files will always be converted to CMYK before printing anyways. This will ensure that what you're designing will look as similar as possible to the end product you receive!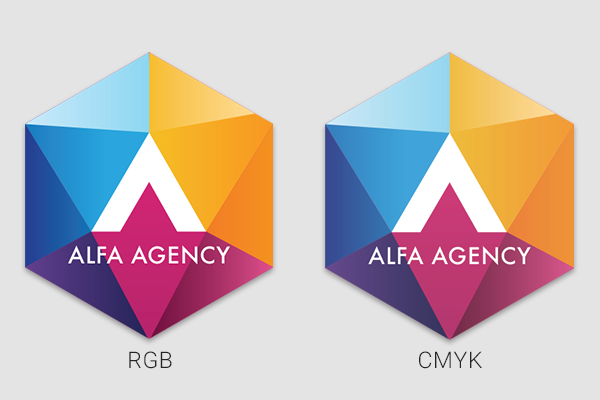 6. Intricate Contour Shapes
Although intricately shaped designs and artwork can be appealing, it may not translate well to print. If you're looking for a contour die-cut shape around your stickers, labels, or other products, you may want to avoid jagged or sharp lines surrounding your artwork. Instead, opt for rounded corners and smooth shaped lines. This will not only make your artwork look cleaner, but it will avoid jagged or choppy die-cuts when cutting around the perimeter of your creation! If you're working with a vector file, try using minimal anchor points around your borders. This will create smoother transitions around your elements and ensure you're working within the limitations of die-cutting machinery.


7. Neglecting Room for Bleed
"Bleed" is a term that describes the area in which your artwork and art elements touch the edge (die-cut) of the printed product. If you aren't incorporating padding into your product (white area around the edge of your design), it's important to "bleed" your artwork off the page. This is done to ensure you don't have any white lines or borders around die-cut lines in the event of press machinery shifting during the die-cut process. We recommend bleeding your artwork at least 0.125" outside of the die-lines. This is especially important to consider when designing artwork, as you want to account for bleed when creating your files.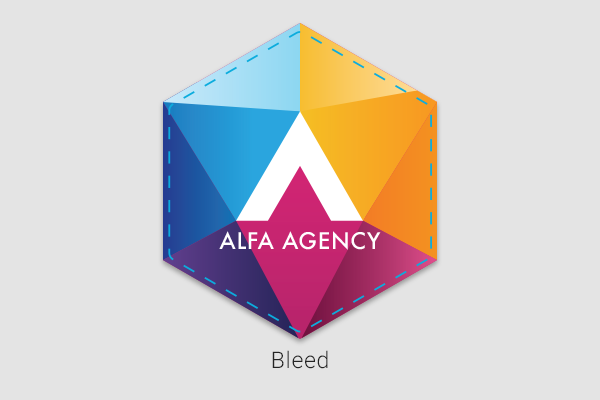 8. Too Many Similar colors
All printers have different dynamic ranges, meaning different machinery is capable of printing different arrays and combinations of color. Including too many colors that are similar in your design could potentially cause them to look similar when translated to print. In particular, too many shades of grey, black, or white could get squeezed into one gamut, and cause them to look very similar at the end result. To counter this, try including vivid contrast in your designs - choose opposing colors that stand out from one another and compliment each other!


9. Wrong-Reading Files
If you're printing a product that is front adhesive, or applies in a mirrored way (for example, temporary tattoos mirror when applied), check with your printer to ensure that they flip images and artwork before printing. If they don't, you'll need to flip your artwork prior to placing an order, to make sure your artwork does not look backwards when applied. At StickerYou, we QC every order and ensure that front-adhesive products, as well as temporary tattoos, are always flipped before being sent to print - no need to flip your artwork ahead of time, we got you covered!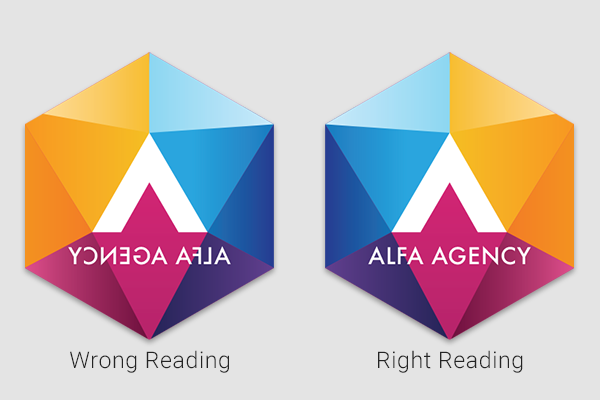 10. Not Measuring End-Use Materials
We always recommend that you measure all packaging elements prior to ordering to make sure you order the exact size you need. For example, if you're applying stickers or labels to a box, it's a great idea to measure the box prior with a ruler or measuring tape to determine the exact size of sticky products you need. You may also print out a "prototype" of the product you're making to ensure it looks visually appealing and correctly sized when applied.
Want more great ideas and inspiration? Follow us on social, or sign up for our newsletter for amazing deals delivered directly to your inbox.
StickerYou blog posts are written and published by members of the StickerYou team at our headquarters, located in the beautiful city of Toronto, Canada.