Why Gen Z Is Sticker Obsessed
March 9, 2021
|
Share this post:
It's no secret that the younger generation is full of creative, expressive, and eccentric individuals. More than ever before, we're seeing a surge of tech-savvy, open-minded, and independent youth storm social media and build a name for themselves.

Stickers have a huge play in this, and are often an accessory used by Gen Z'ers to extend their personality, and call attention to their passions and interests. Today, we're taking a dive into why exactly this generation is sticker crazy, and how they're leveraging stickers in their day-to-day lives!


Turning blank objects into a vessel of self expression
Nothing is quite as satisfying as taking a simple object, like a Hydro Flask, notebook, or laptop case, and creating a stickerbomb'd masterpiece. Self expression has proven to be very important to Gen Z, and stickers are a fun way to accomplish that.

Stickers can be a great way to let Gen-Z interns and employees showcase their interests without having to say them out loud. In fact, why not start planning for your next National Intern Day with some ideas to make your interns feel engaged and recognized?

Using our Sticker Maker, you can upload a variety of designs with artwork of varying size, and create pages of completely customized stickers! Your everyday possessions are a canvas, waiting to be decorated and adorned by you. Print some cute snapchat stickers or meme stickers, and let the fun begin!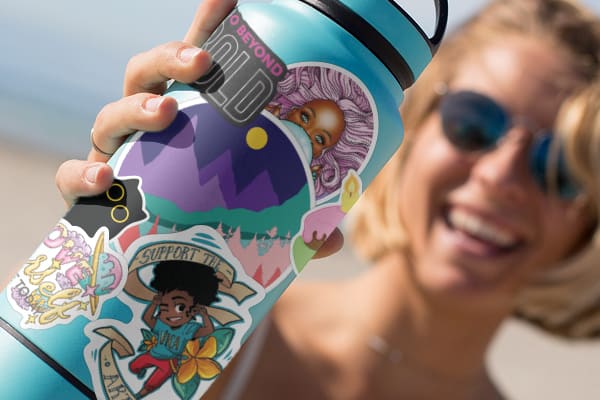 Showcasing visual art and talent
From painting and sketching, to photography and illustration, a huge variety of visual art forms can translate beautifully as stickers. Many talented artists have used stickers as a means of getting their artwork out into the physical world, and being seen. After all, 51% of Gen Z agrees that they're more creative than their previous generation!

Stickers can be thought of as a sticky portfolio of your work, allowing you to take your art with you anywhere you go. Use them as a conversation piece, and a means of making new friends and fans!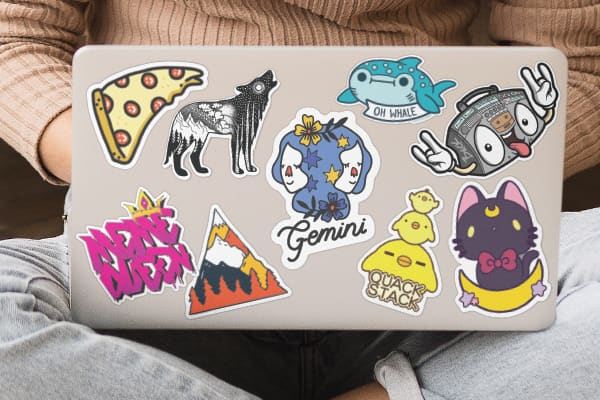 Calling attention to activism efforts and political views
From Black Lives Matter and animal rights, to climate change and gender equality, Generation Z may just be the most politically charged generation yet. They want their voices to be heard, and they want to use their platform to speak about injustice.

Our products have always gone hand-in-hand with street culture and activism - stickers become a way of speaking loudly, without having to use a voice. You'll often see them slapped in public places, like transit systems and street poles, turning a simple sticky product into an agent of change.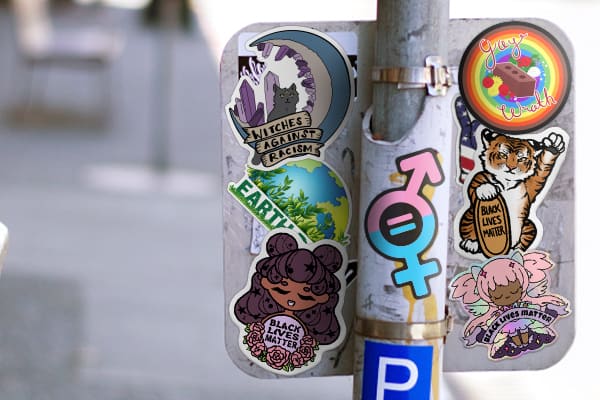 Promoting side hustle and hobbies
Gen Z makes up more than 40% of U.S. consumers. Digital platforms like TikTok, Etsy, and Instagram have opened a world of possibilities for the younger generation to channel their tech-savviness into business ventures and side hustles.

Building brand awareness becomes that much easier with stickers. For example, business logo stickers can be given out as a gift with purchase, allowing customers to place the sticker anywhere they'd like, where it will continue to build a branding presence for years to come!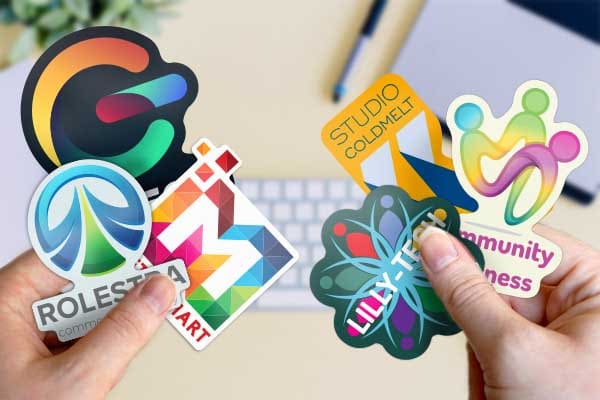 Whether you're creating a fresh page of hydro flask stickers or VSCO stickers, or fighting for the rights the world deserves, the use cases of stickers are endless.

We love seeing how individuals use our products to express themselves - if you'd like to share your stories, tag us on Facebook or Instagram!
Want more great ideas and inspiration? Follow us on social, or sign up for our newsletter for amazing deals delivered directly to your inbox.
StickerYou blog posts are written and published by members of the StickerYou team at our headquarters, located in the beautiful city of Toronto, Canada.