Hours of Operation: Branding Your Business
January 2, 2018
|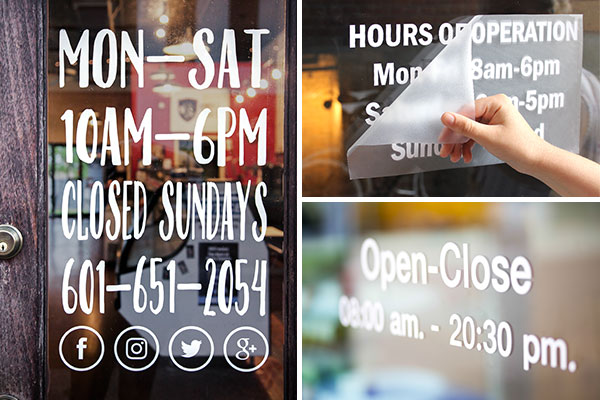 Share this post:
At StickerYou, we make creating hours stickers for your business very easy. Customized hours of operation decals look both professional and sleek; they provide an additional aspect of customized branding and signage.
Hours Signage
Our removable vinyl decals will not damage surfaces they're applied to, and are easy to apply and remove. Whether you want to create a large custom decal, or individual die-cut vinyl window lettering, we're here to help!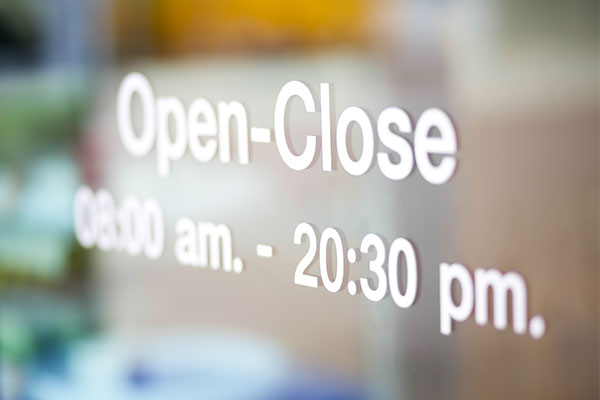 You may want to add additional information, such as your website address, contact e-mail, or business phone number! This will allow customers to contact you easier, and ultimately more conversions with potential clients! Adding social media contacts such as your Facebook, Twitter, or Instagram will also help you organically grow your social platforms.
Admit it – you're curious! Learn more about creating your own window decals, and see them in action:


Want more great ideas and inspiration? Follow us on social, or sign up for our newsletter for amazing deals delivered directly to your inbox.
StickerYou blog posts are written and published by members of the StickerYou team at our headquarters, located in the beautiful city of Toronto, Canada.