How The Younger Generations Use Laptop Stickers
February 25, 2020
|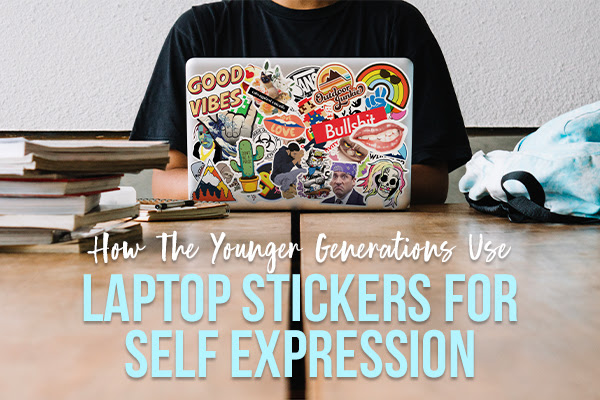 Share this post:
Stickers have made a huge comeback in recent years, particularly among younger generations. Students and early 2000's babies have expressed a huge amount of interest in customized stickers, and are purchasing them to make a statement, decorate a surface, or just simply express themselves. For many, stickers are an extension of your personality, and are a way to showcase who you are, what you've done, or what you're passionate about. Laptops have become the go-to device to decorate, as they have a large, flat surface, and are seen by many people. Today, we're going to look at how people are using laptop stickers, and what they're saying with them.


Activism and Advocacy
For countless years, stickers have been used to raise awareness for activism initiatives, and show support for various causes. Many people are using their laptops as a platform to showcase efforts they want more people to know about - ranging from equality and animal rights to politics and climate change.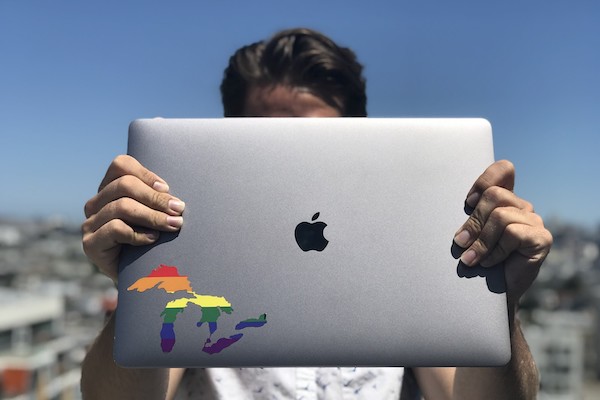 Supporting Artists
Few things pair better than visual art and stickers. From painting to sketching, all mediums of visual art can translate well to tangible stickers. Many people love printing their favourite famous painting as stickers, essentially creating a mini art gallery on their laptops, or printing their own artwork to inspire others with their awesome designs. The options are truly endless when it comes to the world of sticker art!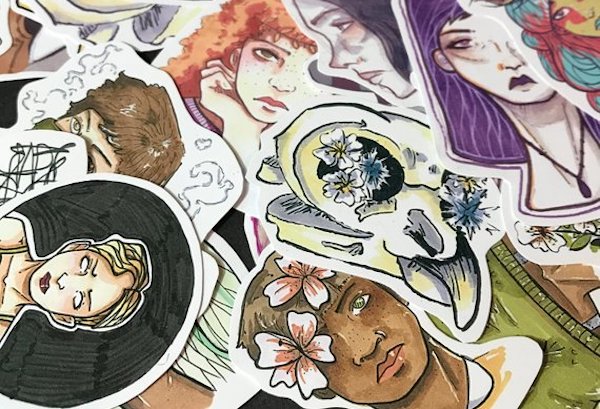 Memes
Who doesn't love a good meme? It's fair to say that memes are more popular now than they ever have been, and have taken over pretty much every relevant social media platform. This has trickled into the real world, with meme-lovers printing their favourite memes as stickers. Not only does this keep them alive long past their digital lifetime, but it gives others a small look into your personality and humor. Some of our current faves on our StickerYou Store readymade sticker website are the Prison Mike, Kermit sipping tea, and Hamster throwing up the peace sign memes.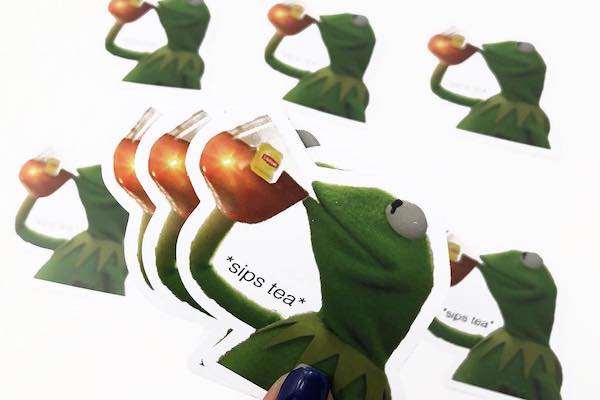 Self Promotion
Stickers is arguably one of the best tactics you can leverage to grow your audience and gain traction surrounding your brand. Whether you're wanting to get more followers on Instagram, or have friends add your Snapchat QR code, displaying your socials on your laptop will get people interested in your brand, and allows them to interact with you online. This is why many companies at trade shows and networking events print their social handles as stickers - they know consumers love to put these stickers on their laptops, where they continue to live for years to come.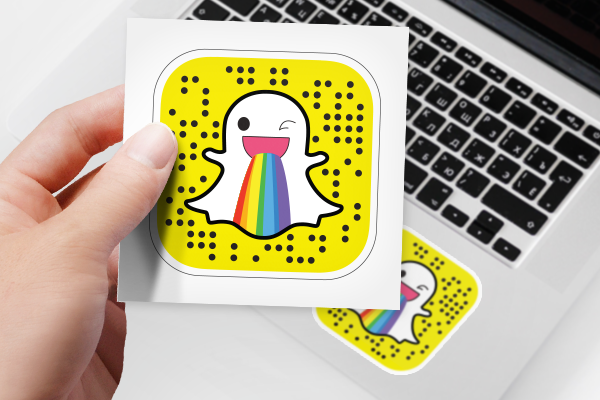 Music
Showing support for the musicians you're passionate about is a huge interest of the younger generations. Stickers are often given away as swag from album purchases, concerts and festivals, and other music related gatherings. If you have a musical artist you're passionate about, support them! Buy their merch and stickers, and wear them proudly to spread the word.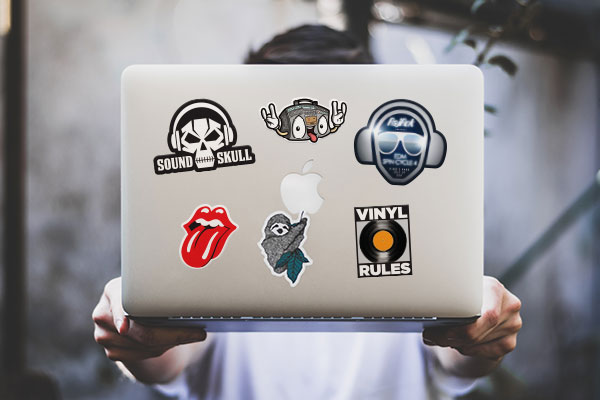 Travel Memories
If you're a travel lover, stickers are the perfect way to showcase your experiences. Many people love printing out places they've been as stickers to make an array of travel memories on their laptops. Not only this, but repping your hometown is a fun idea, and may also help you meet some new people that grew up in your area.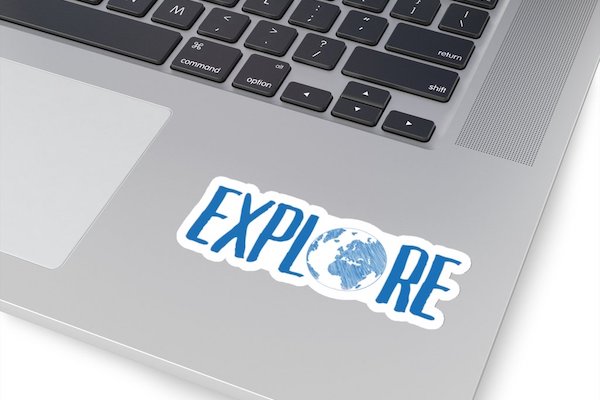 School Spirit
Universities and colleges are huge fans of promoting school spirit. If you're wandering around a campus, you'll most likely see students with school embellished sweaters, hats, phone cases, laptops, water bottles, and so much more.


Want more great ideas and inspiration? Follow us on social, or sign up for our newsletter for amazing deals delivered directly to your inbox.
StickerYou blog posts are written and published by members of the StickerYou team at our headquarters, located in the beautiful city of Toronto, Canada.