Tips and Advice for Creating Custom MacBook Decals
July 4, 2017
|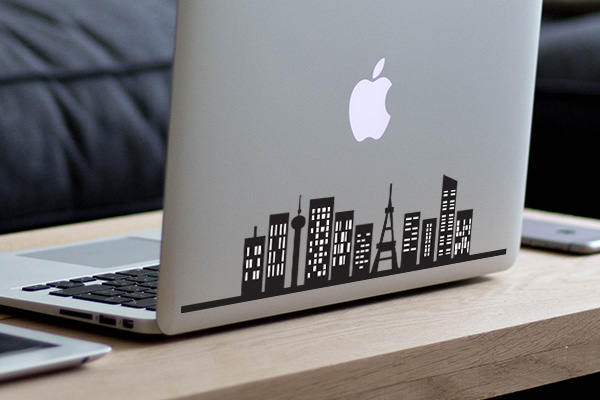 At StickerYou we know how important it is to keep it custom, and that is especially true when it comes to our MacBooks. Why should you settle for a generic looking MacBook when you can turn your electronic travel companion (at least, that's what I call my MacBook) into a playground for your imagination with our Custom MacBook Decals and Stickers!
Here are some tips and advice when creating your very own Custom MacBook Stickers and Decals:
You Can Say Anything!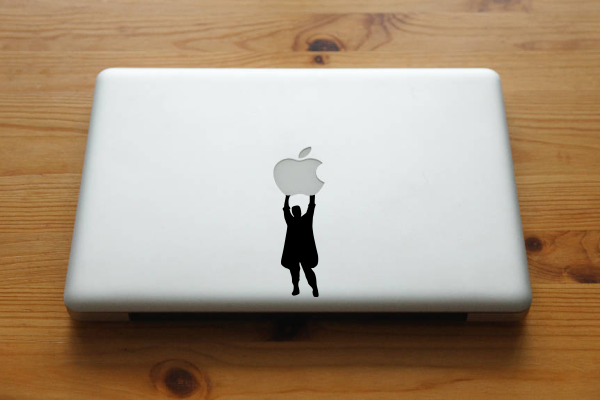 No matter what your passion is (movies, music, tv shows, etc.) you can create a Custom MacBook Decal to 'say anything' you want! Get creative and really let your personality shine through; this is a chance for you to tell the world who you are, at least on the outside. We find that using simple one-colour images can be really impactful when creating your custom MacBook decal, but don't let that limit your imagination; you use as many or as few colours when creating your custom decal!
Apple Inc!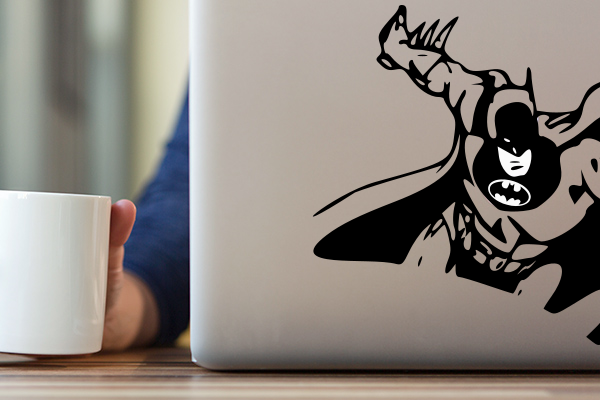 We find it is best to try and incorporate the Apple logo into your Custom MacBook Decal so the light from the logo will really make your decal stand out! There are so many clever ways to do this that we could never settle on just one, but blocking out areas of the glowing logo to create a different image altogether seems to be a very popular thing to do when creating your custom MacBook decal. Who wouldn't want to see Batman's emblem glowing, or the classic apple logo as the moon over a cityscape? However you decide to incorporate the glowing apple logo is totally up to you, that is the beauty of custom decals!
Stay Original!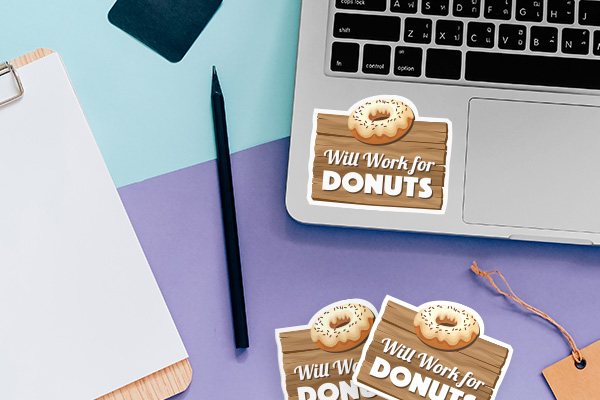 The whole point of creating a Custom MacBook Decal is to make it unique. You really want to do something that nobody has seen before, but if you do create a duplicate by accident you can always swap out your custom decal. Personally, I change mine once every few weeks just to keep things fresh.
Advertise Yourself!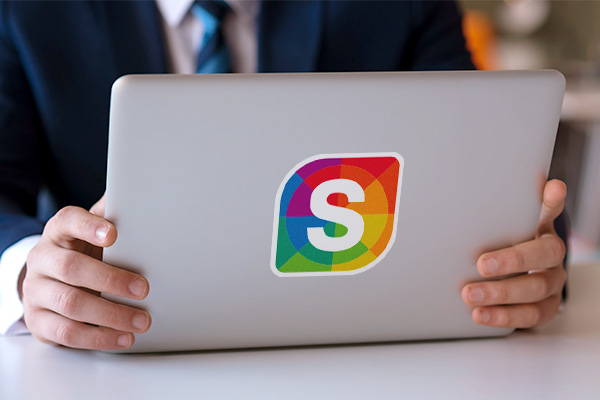 If you have a Small Business or are really proud of the place you work, then you might want to consider turning a Custom MacBook Decal into an advertisement for your brand. You can also create a few more to give out as advertising for your brand if you are feeling generous or guerilla-like. Custom Stickers have been very powerful marketing tools for a long time and it has also never been easier or cheaper to create Custom Decals.
If you don't want to miss the opportunity to generate some brand awareness or even just awareness of your passions, get started creating awesome custom products now!
StickerYou blog posts are written and published by StickerYou Crew members from our headquarters located in the beautiful city of Toronto, Canada.
Get other great ideas, inspiration and sweet deals delivered right to your inbox by signing up for our newsletter here, or follow @StickerYou on Facebook, Twitter, Instagram, Pinterest, Google+ and YouTube.