How to Take Your Homebrew to the Next Level
June 18, 2019
|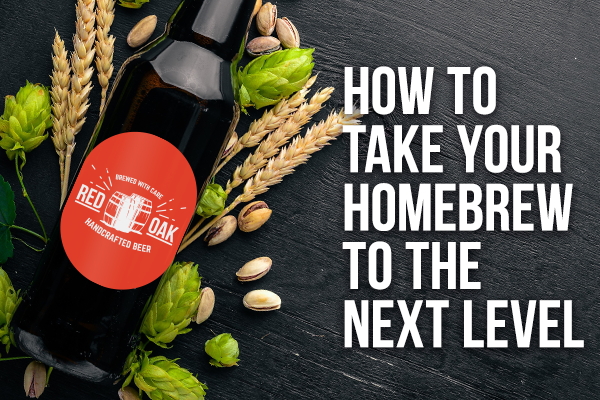 Share this post:
If you're passionate about creating the perfect craft beer, you're not alone. There are over 1.1 million homebrewers in the United States and 40 percent of them started their hobby within the last few years, according to a 2017 survey conducted by the American Homebrewers Association. The rise of craft beer doesn't look like it's going to run dry anytime soon. As long as you're passionate, committed, and creative, you'll be sure to find joy and fulfillment in homebrewing.
Whether you're just starting, out or are ready to start selling your craft beer to your local watering hole, we've rounded up a few simple tips to take your homebrew to the next level.
Tips for The New Homebrewer
Create a Custom Logo and Label
Logos play a significant role in the way people perceive a brand. In fact, 93 percent of purchasing judgements are made just on visual perception. A strong logo grabs consumers attention and highlights what makes your brewery unique. With so many different craft brew brands out there, consumers are judging craft brew bottles by their logos and
labels
before their first sip of beer. For this reason, it's important for new homebrewers to have a well-designed logo from the start.
Creating a custom logo from scratch doesn't have to be hard. There are many different online tools that make it easy for people without design experience to create an aesthetically-pleasing logo. If you decide to create a logo yourself, keep the design as simple as possible. Ensure the fonts you use are within the same font family. Experiment with color, size and stroke-weight in order to elevate the look of the logo. Similarly, if designing with color, use an online color palette creator to pick complementary colors that work well together.
Remember: logos with intricate details and colors are best left to professional designers. Hiring a designer for your craft brew logo is one of the best branding investments a new brewer can make, as the logo is a prominent feature for your brewery. Logos will appear not only on custom
beer labels
, but also bombers, growlers, kegs and other marketing materials. Logos represent your craft brew brand, and when done well, can attract your target market and will help consumers foster brand loyalty through brand recognition.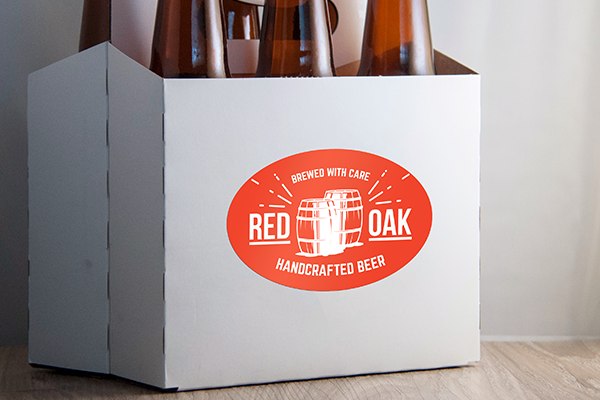 Launch Your Website and Get Social
Every business needs an active online presence - this includes your craft beer brewery! A website and a strong social media presence allows you to advertise your beer, builds customer trust and helps you to easily communicate with your audience. The first step is purchasing a domain for your website, ideally one that contains the name of your brewery. Launching a website is easier than ever with many different website-building platforms like WordPress and Wix.
After getting a domain, secure social media accounts that also include your brewery's name for brand continuity. For homemade craft brewers that are just starting their social media marketing efforts, Instagram and Facebook are a great jumping off point. Showcase your homebrew with professional photographs that promote your brew and the aesthetic of your brand. For example, if your craft brew is named and brewed in your favorite cottage town, take photos of a group of friends enjoying your craft brew on the dock by the lake. Following other local brewers is another great way to engage directly with potential customers, find potential influencers or learn more about your local craft brew community.
Create a Facebook page for your brewery in order to provide information about your products and location so that customers can easily contact you or post a review about your beer. Facebook pages help establish your brewery as a professional business and are often expected from customers.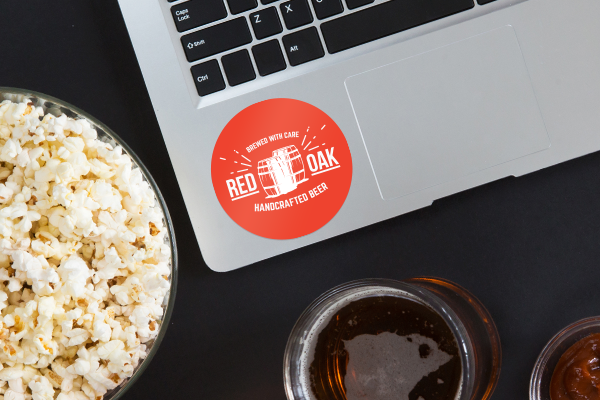 Advice for the Advanced Homebrewer
Build Brand Awareness
Every homebrewer should have brand awareness goals. Brand awareness is the consumer's ability to recognize or remember a brand. Building brand awareness is an important goal for homebrewers looking to expand into wider audiences like local bars and events or music festivals. Creating a professional brand kit is a great way to market your craft beer to potential vendors.
A brand kit should include a fact sheet, a one-page document that includes the most important information about your brewery. The fact sheet should contain key information about your beer, like price and production quantity, as well as the story of how the brewery began and your website. This is also a great opportunity to plug your social media accounts. A lot of great fact sheet templates and examples can be found online.
Be sure to include branded merchandise like
custom stickers
, coasters or even a
custom keg
. Promotional gifts are much more effective than a standard business card and create a positive brand association. And of course, brand kits are incomplete without a few samples of your great-tasting beer!

Advice for the Expert Home Brewer
Become a Thought Leader
At this stage in the homebrew game, you've already created a name for yourself in the craft brew community. Now that you have a few years of homebrewing under your belt it's time to share your tips and experiences with others. Launching a podcast, writing a blog, or vlogging on YouTube are great ways to share your expertise with the craft brew community. Creating relevant content is an excellent way to showcase your skills and knowledge as a homebrew expert.
Consider this: 88 percent of business decision-makers say their respect and admiration for an organization increases after engaging with thought leadership pieces, according to a 2017 study conducted by LinkedIn and Edelman.
The same study also found that 45 percent of business decision makers report that thought leadership led them to conduct business with a company. Aside from the positive advantages thought leadership will have on your brewery, it's also a fulfilling way to educate and inspire other homebrewers.
Want more great ideas and inspiration? Follow us on social, or sign up for our newsletter for amazing deals delivered directly to your inbox.
StickerYou blog posts are written and published by members of the StickerYou team at our headquarters, located in the beautiful city of Toronto, Canada.