Five Reasons Why Your Business Should Personalize Its Retail Experience in 2023
March 23, 2023
|
Guides/Tutorials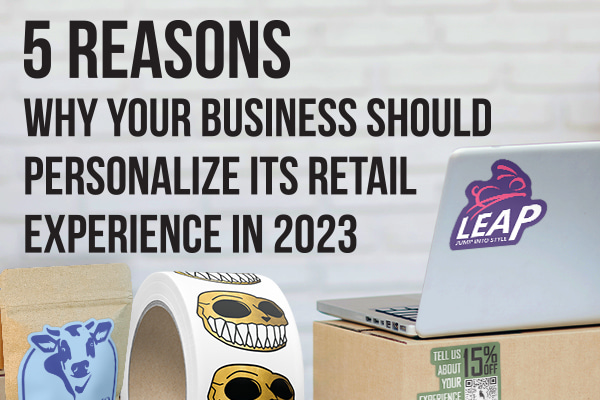 Did you know 97% of marketers see better business outcomes when personalizing their retail customer experience? With a nearly 100% success rate, this is a trend you want to keep your eyes on and implement for your small- and medium-sized businesses.

But what exactly does a personalized retail experience look like, and why is personalization so crucial for your business? We'll break down what you need to know about personalization in retail and why 2023 is the perfect year to take advantage of this trend.
1. More customer information means you can serve them better
One of the main benefits of personalization is that it promotes the efficient use of consumer data. You can establish an omnichannel presence for your brand while building a stronger relationship with your core customers. Personalized retail allows you to improve recommendations, shopping experiences, and support, regardless of where your customers interact with your brand.

When you can freely access online and offline data whenever you need, it enables you to combine in-store and virtual sales. With personalized data and product merchandise catered to your customers, it's easier to merge information about a brand's buyer personas and use it to deliver something better.

Here are a few ways to create a seamless bridge between your physical and digital experiences:
Offer customers the option to shop online and collect items in a physical store
Let shoppers browse your website in physical stores to build digital brand awareness
Enable digital checkouts in physical stores
Incentivize customers to provide feedback online at physical points of sale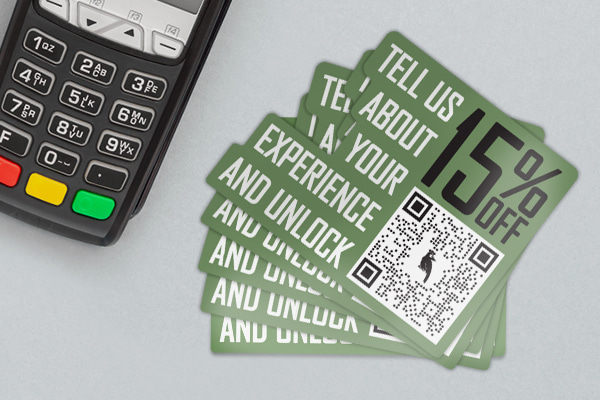 2. You improve customer experience and get repeat business.
Personalizing your online experiences for individual customers is a great way to encourage repeat purchases and build brand loyalty. People love feeling special and providing shopping experiences that feel tailormade is a great way to give them that magic feeling. When your customers enjoy shopping with you, you're bound to see an increase in sales, customer satisfaction and grow a loyal customer base who will go to bat for you.

You can even make physical shopping experiences more enjoyable by using personalized labels and stickers, as well as signage, to point them to their favorite brands without the hassle of sifting through your entire product lineup.
3. Create consistency across various channels.
Personalization establishes consistency across your shopping channels. It improves customer experience and offers the chance to shop with you on their terms.

By building a consistent brand presence across your different channels, you create multiple touchpoints for customers to engage with your brand. This could mean promoting the same offers online or in-store, ensuring consistent messaging everywhere your brand lives, and generally keeping your brand top of mind in your target markets.

A great way to get the right information to personalize experiences for your customers is to encourage the creation of personal accounts with your brand. This way, you can easily manage customer profiles and utilize them to offer the best in-store and online experiences.
4. Cut your customer acquisition costs in half.
Better data collection lets you build more complete customer profiles. This in turn lets you improve your market segmentation and build more efficient strategies for your different customer profiles.

Personalization also reduces the marketing spend needed to get enriched customer data. Since customers often provide this information themselves, you don't even need to leverage third-party vendors or services to build your database.

This results in more focused marketing efforts, a higher number of returning customers, as well as a greater number of word-of-mouth referrals which greatly cuts down on new customer acquisition costs.
5. Provide "wow" moments on delivery.
The chance to impress your customers with your personalized approach doesn't have to stop at checkout.

Why not go the extra mile and include low-cost but high-impact freebies for customers based on their purchase history? This would go a long way in showing your customers you truly value their business and improve your chances of keeping them loyal to your brand.

Here are some ways to personalize order deliveries:
Include free branded stickers or magnets to keep your brand top of mind
Add personalized notes from your team members
Send gifts for special occasions and milestones
Offer complimentary services like free gift wrapping to sweeten the deal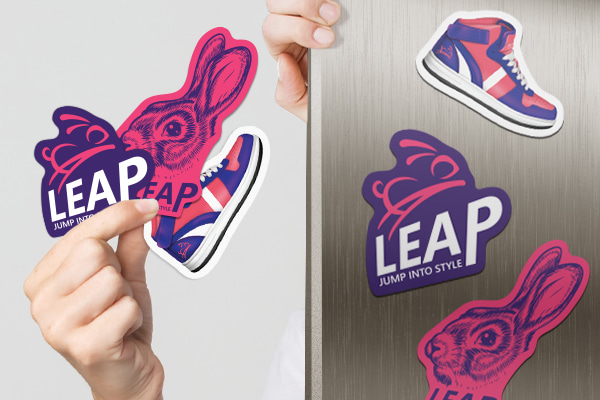 These are just some suggestions to get you started, but at the end of the day, no one knows what your customers would like better than you. So get creative!
Examples of Personalized Retail Experiences Done Right
If you're looking for ways to improve your retail experience, why not learn from the best? We looked around and found some examples of top businesses making the most of retail personalization to improve customer outcomes.
Amazon takes personal shopping to the next level.
Amazon has been offering personalized shopping on its site for years. Through this, they've been able to dominate the e-commerce space and become a household name.

Here are some ways they leveraged personalization to build better customer experiences:
Recommending complementary products that go with a main purchase
Creating personalized bundles to upsell and increase order AOVs
Sends further product recommendations in order confirmation emails

Amazon also recently launched Amazon Prime Wardrobe - a personal shopping experience where customers can get clothing and style advice. A team of stylists provides customers with product recommendations from various brands worldwide, so customers shopping for clothing on Amazon don't even have to worry about doing the research themselves.
Sephora makes beauty accessible.
Sephora offers omnichannel personalized experiences to its shoppers through its mobile app, where customers can book on-site fashion consultations and makeovers.

To make the mobile app even better, it has an "in-store companion" feature for users to locate the most convenient store. They can check whether a specific item is in stock, order items for pickup or make stylist reservations at that particular store.

Sephora's app also allows users to try its products virtually and receive product recommendations based on their beauty traits. This makes it easier for consumers to decide which items to purchase.
StickerYou makes customization and personal expression the norm
StickerYou is another innovative brand that makes personalization a core part of its customer experience. Users can personalize and create a variety of branded products exactly the way they want, with very few limitations.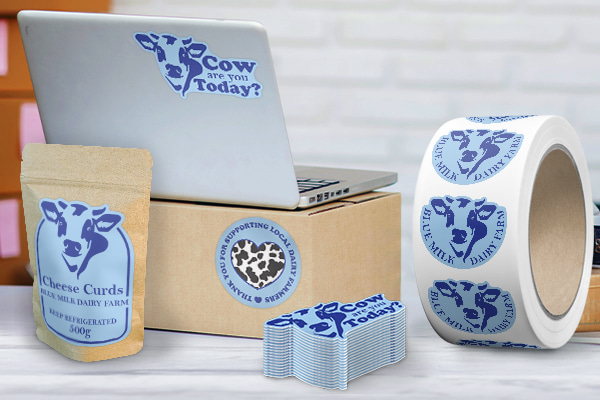 Personalization tactics for your business
Personalizing your retail experience can lead to increased customer loyalty, higher AOVs, and an increase in referred customers. Here are some tactics you can use to get started on personalizing your customer experience.
Allow for personalized products
One of the easiest ways to create a personalized shopping experience is to let customers add customizations like text and images to their products. StickerYou, for example, allows anyone, from individuals to large corporations, to create stickers, labels, and other custom-branded products for their businesses.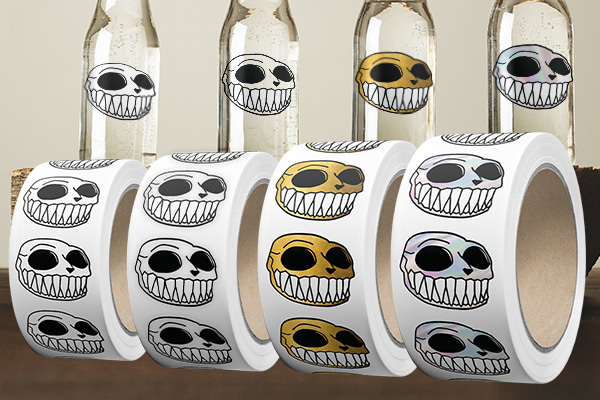 Create personalized recommendations
Product recommendations are another critical part of a personalized shopping experience. Customers often don't want to have to think about additional decisions, so by offering them curated collections of related products, you're likely to encourage an additional purchase.

The key here is to do so without being overly pushy. We suggest you show these recommendations on product pages, checkout screens, and email campaigns to keep customer disruption to a minimum.
Offer augmented reality
With an augmented reality offering; you can let customers virtually "try on" the outfit before they make a purchase. And this can help prevent unnecessary returns, leading to lost revenue for your business.
Offer personalized augmented reality
Augmented Reality (AR) is gaining significance as a strategy for customizing the customer shopping journey in the retail industry. AR facilitates personalized interaction between customers and brands by offering them virtual product trials. This enhances the shopping experience and fosters customer loyalty by boosting confidence in purchase decisions. AR also allows for product customization, such as changes in color and style, providing customers with tailored options that suit their specific needs and preferences. Retail companies can leverage AR technology to create a more engaging and personalized shopping experience, making it an essential tool to stay competitive in the market.
Final Thoughts
At StickerYou, we're all about helping your business personalize customer experiences. A happy customer is a loyal customer, so it's crucial that you take any step you can to build curated experiences. Whether you choose to create personalized experiences online or delight customers with bonus goodies when they receive their products, why not go the extra mile to make your customers' day? From increased purchases to fewer returns and exchanges, prioritizing the customer journey will result in incredible results for your brand.


Want more great ideas and inspiration? Follow us on social, or sign up for our newsletter for amazing deals delivered directly to your inbox.
StickerYou blog posts are written and published by members of the StickerYou team at our headquarters, located in the beautiful city of Toronto, Canada.